The latest research and industry insights
from the College's faculty, students and staff.
To subscribe to our monthly newsletter, click here.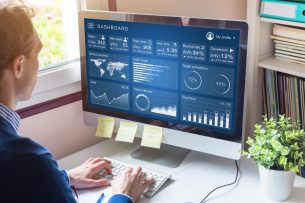 Media Industry and Consumers
As ever-advancing digital technology spews more and more data about consumers, some industries are struggling with how to effectively collect, sort, interpret, and use big data. The advertising industry, in particular, recognizes the data gold mine, but faces challenges in how to effectively use that data to benefit clients and consumers.
Read more