The latest research and industry insights
from the College's faculty, students and staff.
To subscribe to our monthly newsletter, click here.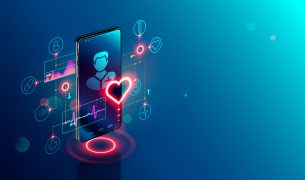 Health and Science
Mobile health technology affords patients the opportunity to get the medical expertise they need without a physical visit to a practitioner's office or a run to the emergency room. But, for it to be truly worthwhile, the technology must be accessible to patients and simple enough to navigate.
Read more