The latest research and industry insights
from the College's faculty, students and staff.
To subscribe to our monthly newsletter, click here.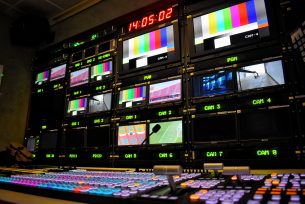 Communication and Technology
The global pandemic has disrupted all facets of society, with one of the most notable being professional and collegiate sports. While some live sports broadcast productions had slowly been moving toward a more remote model to cut costs for years before the pandemic, University of Florida College of Journalism and Communications researchers suggest COVID-19 will speed up this trend.
Read more