The latest research and industry insights
from the College's faculty, students and staff.
To subscribe to our monthly newsletter, click here.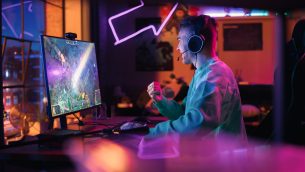 Communication and Technology
Gaming
With high viewership and interactivity, live streaming is ripe for building social capital, a network of trust and shared values that can be mobilized for collective actions. But how does different ways of engaging in live streaming affect one's social capital?
Read more