The latest research and industry insights
from the College's faculty, students and staff.
To subscribe to our monthly newsletter, click here.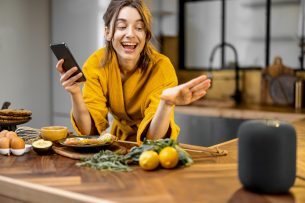 AI
Communication and Technology
The use of smart speakers, such Alexa and Google Assistant, has become ubiquitous in American society. UFCJC researchers wanted to better understand the different ways people use the devices, as well as identify the main strategies they use to protect their privacy during that use.
Read more