The latest research and industry insights
from the College's faculty, students and staff.
To subscribe to our monthly newsletter, click here.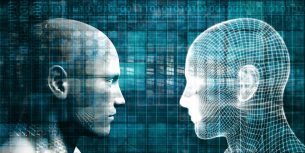 Communication and Technology
People use cues every day to communicate. But how are these cues — relative to Siri, Alexa, social robots, or the myriad hybrid computer and artificial intelligence technologies — being developed?
Read more