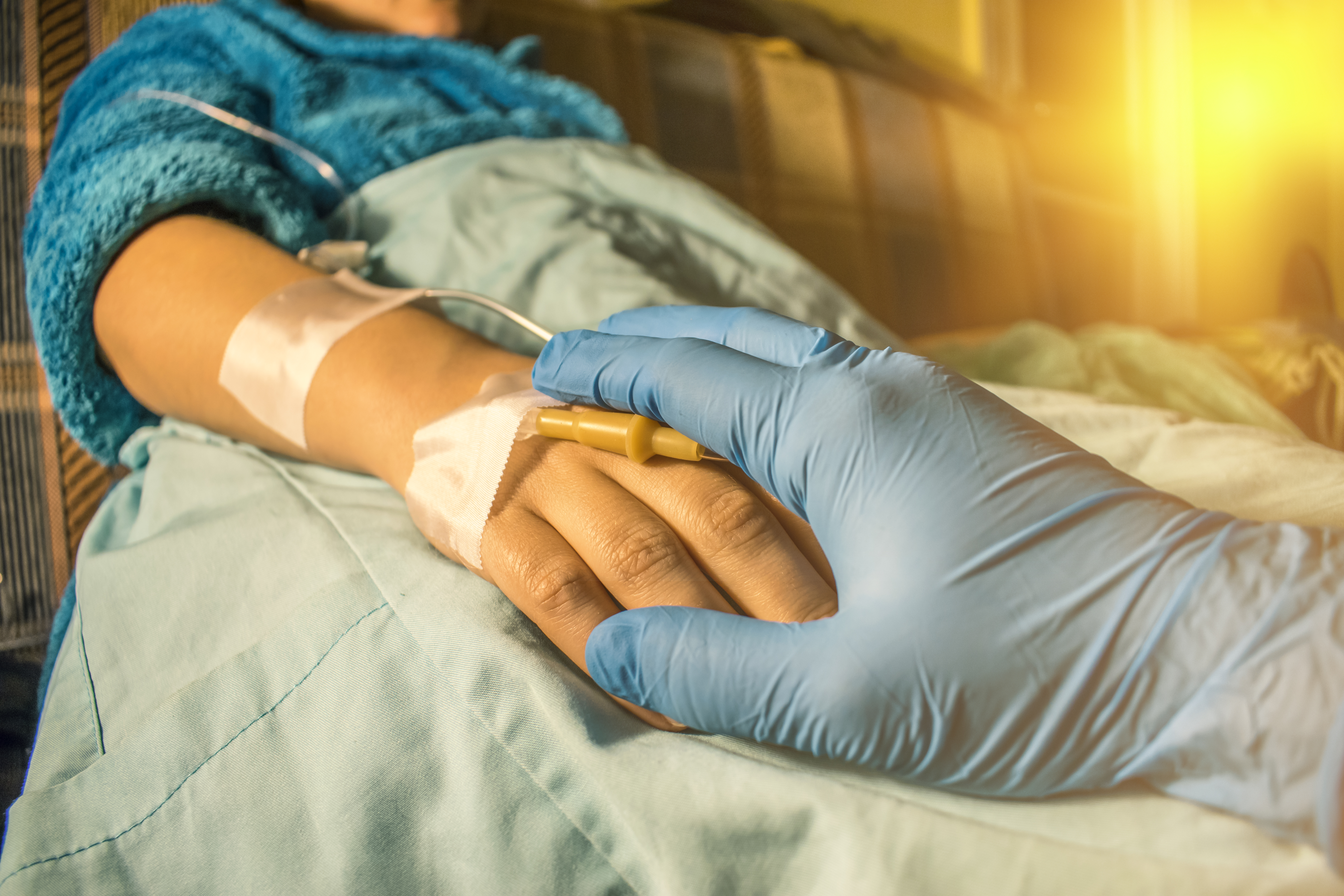 Fight Cancer With Better Communication
By Janice Krieger
In 2016, the National Cancer Institute launched the Cancer Moonshot with the goal of ending cancer. Increasing the financial resources available for cancer research is a crucial step for improving scientific understanding of the disease, as well as advancing the clinical availability of new tools for treating patients with cancer. However, to effectively treat and prevent cancer, we must also understand how those impacted by cancer and those working to treat it communicate—both with each other and with the wider community.
To advance this communications goal, the STEM Translational Communication Center (STCC), housed in the University of Florida College of Journalism and Communications, established a strategic partnership with the University of Florida Cancer Center to conduct research designed to help clinicians, patients, families, and communities better communicate about cancer prevention, diagnosis, treatment, and survivorship, a critical factor in the fight against cancer.
The STCC has six faculty members dedicated to conducting research that identifies and addresses communication challenges related to cancer. Individually, their research addresses important questions about how to improve the lives of patients. As a collective, their research is changing the way institutions and society at large approach communication with cancer patients and their families.
One important question is how people understand their risk for cancer and make decisions about screening. Dr. Yulia Strekalova, research assistant professor,  studies how people learn about cancer on social media. Specifically, her work looks at how cancer messages on social media changes peoples' understanding of cancer-related risks. She's analyzed social media messages surrounding topics like skin cancer prevention and tobacco cessation to understand how these messages influence peoples' decisions about whether to engage in cancer prevention.
Colorectal cancer is one specific example of a highly preventable cancer, yet approximately 50,000 people die from the disease each year. Although the disease is most treatable when it's found early, many people think that the only way to screen for colorectal cancer is through a colonoscopy. This lowers screening rates. However, there are newer and easier methods for patients to screen in the privacy of their own home. A fecal occult stool test (FIT test) is an easy and inexpensive way for patients to have peace of mind. Understanding how to provide patients with information on the new test and help them easily access it is the focus of a new grant from the National Cancer Institute to Dr. Janice Krieger, STEM Translational Communication Center director and Advertising professor.
Another important area of study is how patients who have been diagnosed with cancer manage their disease. One way is through the use of online tools, like patient portals. STCC member Dr. Jordan Alpert, Advertising assistant professor  looks at how cancer patients interact with online patient health portals to access their electronic medical records and how this impacts their interactions with their doctors. He is interested what happens when patients see potentially sensitive information, such as diagnoses and prognoses about their cancer, through the online portals. Typically, patients learn about such information through discussions with their healthcare providers, who can help them understand what is being said and process their reactions. Dr. Alpert wants to know whether seeing sensitive health information online changes how patients communicate with healthcare providers.
Healthcare providers are essential to helping patients and families understand their cancer diagnosis and select an appropriate course of treatment. Dr. Carma Bylund, Public Relations associate professor, studies the impact patients looking up health information online has on their relationship with their healthcare providers. Her findings in these studies can be used to help healthcare providers improve their communication with their patients through techniques such as commending patients for taking an active role in their health care.
Family support is another important aspect of effectively managing a cancer diagnosis. Dr. Carla Fisher, Advertising assistant professor, conducts research on the importance of family communication in cancer care. Much of her work examines communication between mothers, daughters, and their healthcare providers surrounding breast cancer. In 2014, she published the first translational, research-based book on the psychological and social experiences of mothers and daughters dealing with a breast cancer diagnosis. She is particularly interested in helping patients and their families develop healthy communication habits and successfully navigate difficult conversations about cancer risks.
Working with collaborators across the University and nationwide, the researchers in STCC are striving to understand and improve the way we communicate about cancer, whether in a clinical setting, interpersonally, or as a community. Effective communication is a critical to medical efforts to prevent and treat the disease, making patients feel less isolated and improving outcomes for all involved.  
Janice Krieger is a professor in the Advertising Department and serves as director of the STEM Translational Communication Center in the College of Journalism and Communications.
Posted: October 25, 2017
Tagged as: cancer communication, Carla Fisher, Carma Bylund, Janice Krieger, Jordan Alpert, STEM Translational Communication Center, UF Cancer Center, UF Research, Yulia Strekalova