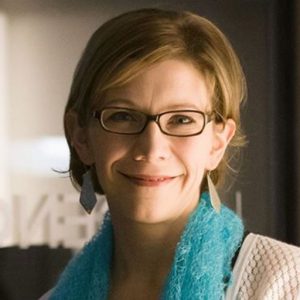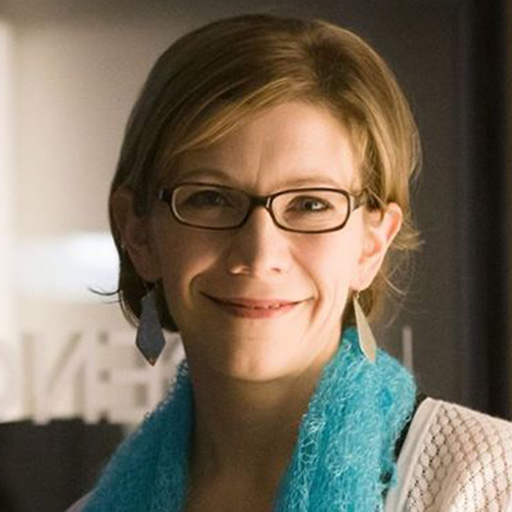 Janice Krieger, Ph.D.
Director - STEM Translational Communication Center
Professor - Department of Advertising
Bio
Janice L. Krieger is a professor in the Advertising Department and serves as Director of the STEM Translational Communication Center in the College of Journalism and Communications. Dr. Krieger has published more than 70 peer-reviewed journal articles related to her research expertise in designing, implementing, and evaluating translational communication interventions in health and science contexts. She serves as a PI and co-I on several large grants funded by the National Institutes of Health.  Her research has garnered more than $10 million in grant funding. Dr. Krieger serves on the Editorial Board of Health Communication and the Journal of Health Communication and is chair of the Intergroup Communication Interest Group of the International Communication Association.
Dr. Krieger also co-directs the Recruitment Center at the UF Clinical and Translational Sciences Institute. In this role, she promotes research designed to improve awareness, understanding, and informed decision-making about clinical research participation. Dr. Krieger is also the co-director of the Dissemination Core of the UF Patient Centered Outcomes Research Network (PCORNet), where she provides expertise on the effective use of communication in dissemination science activities. She directs an advanced undergraduate research experience course each semester and teaches a doctoral-level seminar on Translational Communication Science each Spring.
Education
Ph.D., Pennsylvania State University
M.A., Pennsylvania State University
B.S., Indiana Wesleyan University
News
Publications
Selected List
Krieger, JL, Neil JM, & Strekalova YA, & Sarge MA. Linguistic strategies for improving informed consent in clinical trials among low health literacy patients. Journal of the National Cancer Institute. 2016. Accepted.
Neil JM, Krieger JL, George TJ Jr, & Kalyanaraman S. Innovation or inconsistency? Framing colorectal cancer guidelines to improve public perceptions of updated screening recommendations. Journal of Language and Social Psychology. 2016; online.
 Strekalova J, Krieger JL. A picture really is worth a thousand words: Public engagement with cancer information on social media.  Journal of Cancer Education. 2016; online.
 Krieger JL, Krok-Schoen JL, Dailey PM, Palmer-Wackerly AL, Schoenberg N, Paskett ED, & Dignan M. Distributed cognition in cancer treatment decision-making: An application of the DECIDE decision-making styles typology. Qualitative Health Research.  2016; online.
Krieger JL, Palmer-Wackerly A, Dailey P, Krok J, Schoenberg N, & Paskett E. Comprehension of randomization and uncertainty in cancer clinical trials decision-making among rural, Appalachian patients. Journal of Cancer Education. 2015; 30: 743-8. PMCID: PMC4792119.
Krieger JL, Palmer-Wackerly A, Krok-Schoen J, Dailey P, Wojno J, Schoenberg N, Paskett E, & Dignan M. Caregiver perceptions of their influence on cancer treatment decision making.  Journal of Language and Social Psychology. 2015; 34:599-603.
Krieger JL. Family communication about cancer treatment decision-making. In E. Cohen (Ed.), Communication Yearbook. 2014; 38 (pp. 279-305). New York: Routledge.
Krieger JL. Last resort or roll of the die? Exploring the role of metaphors in cancer clinical trials education among medically underserved populations. Journal of Health Communication. 2014; 19(10):1161-77. PMID: 23725021.
Research
Dr. Krieger's research program focuses on translational communication in health and risk decision-making contexts. Within this broad framework, she is pursuing three specific lines of inquiry. First, she studies how message design influences health literacy and the cognitive processing of health risk messages. Her research has addressed topics such as the most effective means for framing health risk messages as well as the role of metaphorical language for promoting comprehension of complex scientific information. Second, she examines social influence dynamics in healthcare decision-making, such as how healthcare providers and family members influence patient participation in medical research. Third, she is interested in understanding how interpersonal communication enhances as well as minimizes the effects of mediated interventions.
Research Keywords
Translational science, health communication, science communication, message design, community-based participatory research, metaphors
Research Areas
Health and Science Communication
International and Cross-Cultural Communication
Strategic Communication
Courses
Syllabi from the current and three previous semesters: