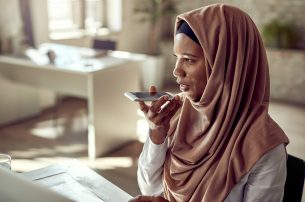 Language, Modality, and Mobile Media Use Experiences: Social Responses to Smartphone Cues in a Task-Oriented Context
May 4, 2021
---
View More News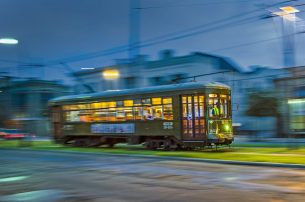 AI: Are We Asking the Right Questions Before Deploying the Technology?
---
Society needs to be very careful about the deployment of artificial intelligence systems and needs to answer who is the solution best for, who is affected and what are the potential impacts.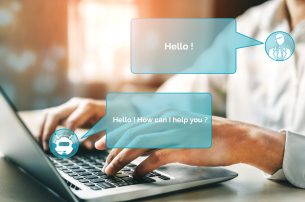 AI-Enabled Chatbots Can be Effective for Stakeholder Engagement
---
Rita Men found that when chatbots sound more human, including making conversations more positive by using humor and addressing questions, they help build relationships with the user.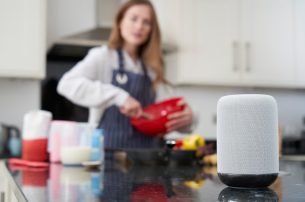 Voice-Assisted AI is Becoming Smarter, But Consumers Have Higher Expectations
---
When Huan Chen started researching how consumers think about and perceive artificial intelligence in marketing communications, she was surprised at a major finding: They understand marketing and think it's unavoidable today.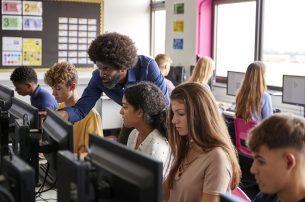 New Research Will Explore How Marginalized Communities are Addressing AI
---
Jasmine McNealy is in the preliminary stages of a new research project to study how marginalized and vulnerable communities are being proactive and educating themselves about the opportunities and threats of AI.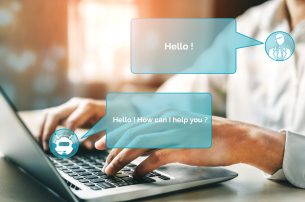 Personalization vs. Personification in Corporate Communications
---
Tom Kelleher's research on how people perceive artificial intelligence is leading him to pursue another angle: How that will help organizations determine how conversational their AI is.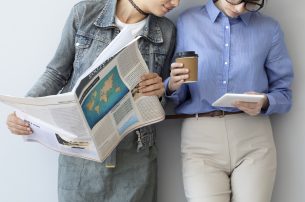 Automated Journalism More Trusted When Paired With Human Touch
---
Frank Waddell has found that a story written by a journalist with assistance from artificial intelligence — the man/machine model – is perceived as the least biased and most credible news story.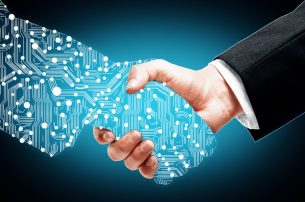 How Trust and Privacy Affect Human/AI Applications and Interactions
---
Sylvia Chan-Olmsted is examining consumer intention to use AI-enhanced applications or devices and the interaction process through the lens of trust.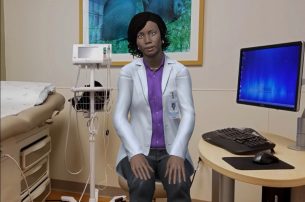 A Digital Intervention Promoting Colorectal Cancer Screening for Black Women
---
In the interest of increasing early detection of CRC for Black women, scholars studied participant responses to a virtual health assistant-delivered intervention promoting at-home CRC screening.
For more information on UF's Artificial Intelligence initiative,
programs and research, visit: ai.ufl.edu.