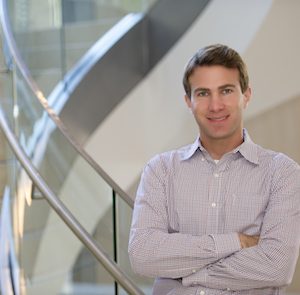 Jordan Alpert, Ph.D.
Assistant Professor - Department of Advertising
Bio
Alpert's research focuses on how technology, such as electronic health records and patient portals, can facilitate communication between patients and providers. He also is exploring how health issues are discussed and disseminated using social media.
He is a former instructor and postdoctoral fellow in cancer prevention and control in the Department of Health Behavior and Policy at Virginia Commonwealth University School of Medicine.
Before embarking on an academic career, he spent nine years in the communication industry. His positions, all in New York, included marketing communications manager at About.com, senior account executive at IMC2, account executive at Sharpe Partners, junior account executive at TMP Worldwide and assistant media planner at Universal McCann.
Education
B.S., University of Florida Warrington College of Business
M.A., NYU, Media, Culture and Communication
Ph.D., George Mason University, Communication
News
Publications
Alpert, JM, Dyer, KE, Lafata JE. (2017). Patient-centered communication in digital medical encounters. Patient Education and Counseling, 100(10), 1852-1858. doi: 10.1016/j.pec.2017.04.019
Alpert, JM, Krist, AH, Aycock, BA, Kreps, GL. (2017). Designing User-Centric Patient Portals: Clinician and Patients' Uses and Gratifications. Telemedicine and e-Health, 23(3), 248-253. doi:10.1089/tmj.2016.0096
Brown, RF, Davis, R, Wilson-Genderson, M, Grant, S, Cadet, D, Lessard, M, Alpert, JM, Ward, J, Ginder, G. (2016). African-American cancer patients Talking About Clinical Trials (TACT) with oncologists during consultations: Evaluating the efficacy of tailored health messages in a randomized controlled trial- the TACT study protocol. BMJ Open, 6(12), e012864. doi: 10.1136/bmjopen-2016-012864
Alpert, JM, Krist, AH, Aycock, BA, Kreps, GL. (2016). Applying Multiple Methods to Comprehensively Evaluate a Patient Portal's Effectiveness to Convey Information to Patients. J Med Internet Res, 18(5): e112. doi:10.2196/jmir.5451
Alpert, JM, Desens, L, Krist, AH, Aycock, BA, Kreps, GL. (2016). Measuring health literacy levels of a patient portal using the CDC's Clear Communication Index. Health Promotion Practice, 18(1), 140-149. doi:10.1177/1524839916643703
Gibson, TA, Craig, RT, Harper, AC, Alpert, JM. (2016). Covering global warming in dubious Times: Environmental reporters in the new media ecosystem. Journalism: Theory, Practice, and Criticism, 17(4), 417-434. doi: 10.1177/1464884914564845
Alpert, JM & Womble, FE. (2015). Just what the doctor tweeted: Physicians' challenges and rewards of using Twitter. Health Communication, 33(7), 824-832. doi: 10.1080/10410236.2015.1007551
Alpert, JM & Womble, FE. (2015). Coping as a caregiver for an elderly family member. Health Communication, 30(7), 714-721. doi: 10.1080/10410236.2013.879560
Alpert, JM. (2014). Evaluating the content of family physician websites in the U.S. Journal for Healthcare Quality, 37(5), 311-318. doi: 10.1111/jhq.12060
Research
Research Keywords
Health Communication, Patient-Provider Communication, Health Information Technology, Media Planning, Channel Selection
Research Areas
Health Communication
eHealth
Health Information Technology
Media Planning
Courses
Syllabi from the current and three previous semesters: