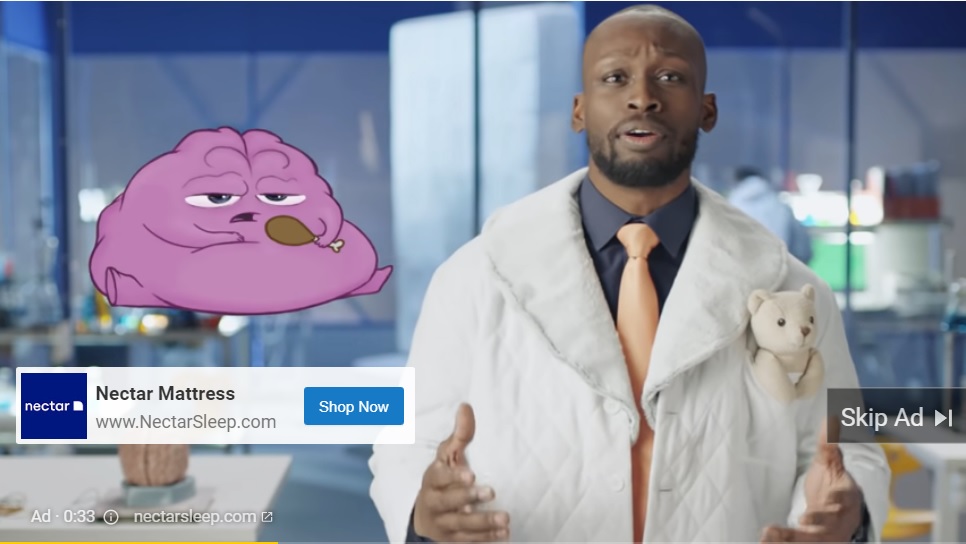 The Impact of Ad Customization and Content Transportation on the Effectiveness of Online Video Advertising
Advertisers are increasingly turning to video ad customization to engage consumers in their products. Past research found that found that brands using video advertising that allow for customer choice can trigger a 106 percent higher click-through rate and almost three times ad recall compared to that of non-customized ads. However, beyond simple recall, do customized embedded video ads really enhance advertising effectiveness while also minimizing the potentially negative effects caused by perceptions of intrusiveness?
Research from University of Florida College of Journalism and Communications Journalism Assistant Professor Frank Waddell and Yan Huang from the University of Houston found that ad effectiveness ultimately depends on the engagement level already being exhibited by the user during their online session; when someone is invested in a program they aren't interested in a customized ad nor the associated branding.
The study suggests that while users in general feel a greater sense of control when customized ads are presented to them, or they can select their own ad experience, what really matters is how heavily invested the user is in their online video session. For example, if a user is engaged or immersed in a movie, the study finds that they would prefer a default advertisement so that they don't have to drastically avert their train of thought from the movie. A user less engaged in what they are viewing — like a weather report — would prefer a customized and interactive advertisement.
The same holds true for brand awareness. The study found that users highly engaged in a video will not fully register the product or brand being advertised during the interruption. In addition, an ad can be customized too much making the interactivity the focus rather than the product or brand.
The researchers suggests that customized ads are effective, but future research should focus on whether advertisements would be more successful in terms of brand attitude if they were more in line with what the user is already viewing or engaged with during their session. In addition, researchers should look at what measures can prompt consumers to adapt to newer forms of advertising such as customized content regardless of what video they are consuming.
Authors: Yuan Hang, Frank Waddell
 The original article, "The Impact of Ad Customization and Content Transportation on the Effectiveness of Online Video Advertising," was published online in the Journal of Current Issues & Research in Advertising on July 12, 2019.
 This summary was written by Dana Hackley, Ph.D.
Posted: August 18, 2020
Tagged as: Ad Engagement, Frank Waddell, Video Ads