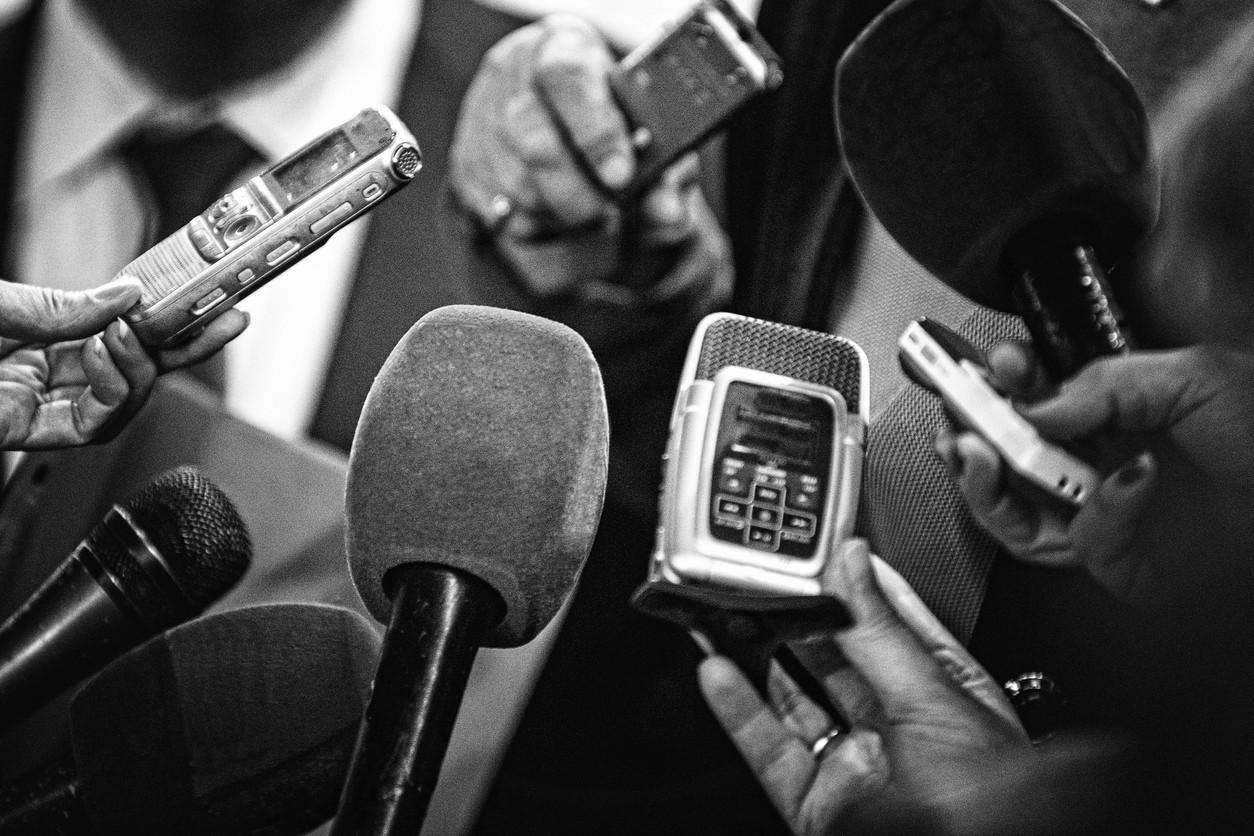 Protecting Journalists and the First Amendment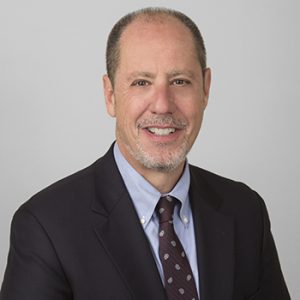 As the current presidential administration continues to wage war against the media, either through "fake news" finger pointing, defamation cases or limiting access to public information, there are superheroes behind the scenes protecting journalism and journalists' right to access information and share it with the public. Charles Tobin, B.S. Journalism 1984 from the University of Florida College of Journalism and Communications (CJC), is one of them.
Tobin is a partner at the law firm Ballard Spahr in Washington, D.C. He is currently representing journalists trying to get access to government records from the Trump administration and other federal agencies; working on behalf of a coalition of news industries on sensible regulations for drone journalism; and defending several major television networks in defamation lawsuits. And that's just his day job. He is also working with other media lawyers through the American Bar Association to train the next generation of media lawyers. And he is mentoring UF Law school and Journalism school graduates.
It is common to hear communication described as a found major. Many students wander into CJC's Weimer Hall looking for ways to flex their true talents and skills. Tobin was no exception.
In 1981, after deciding that pre-med was not the track for him, Tobin stopped by the Journalism College. Tobin had been editor of his high school newspaper and had found a passion for journalism. He thought, why not explore this passion at UF. He came to Weimer Hall where he happened to run into Journalism Chair Jon Roosenraad who showed him around the College. Tobin knew he found a place to let his inner journalism nerd shine. He enrolled in reporting and writing classes and became a stringer for the Associated Press and the Independent Alligator, the student-run newspaper. "I spent the next three years doing everything I could to immerse myself in journalism," Tobin said.
In his last semester, he landed a job as the courts and police reporter for the News-Press in Fort Meyers, Fla. In his second year on the job, he found himself in court. "My first real exposure to media law came in 1985, when I was covering courts for The News-Press," Tobin remembered.  "A prosecutor had read my stories and was eager to learn how I knew what the grand jury was looking into. So, of course, he subpoenaed me." His newspaper brought in a media lawyer to fight the subpoena. Sitting there that day, watching the lawyer defend Tobin's work, something clicked. "I thought this is really cool. That's what I want to do," he said.
Tobin came back to UF to study law. He worked as a graduate assistant at CJC, teaching mass communication writing at night and taking classes in the law school during the day. He was eager to devour any information that would help him realize his dream. At the time, however, there were no media law classes. Then the Brechner Center for Freedom of Information opened under the direction of Dr. Bill Chamberlin. Chamberlin allowed Tobin to take media law classes with CJC Ph.D. and masters students, becoming the first law student to ever take courses at CJC.
"I absorbed it like a sponge," said Tobin. "It didn't teach me how to be a media lawyer, that was years of practice as a lawyer to get there. But it really gave me the basics of some of the areas I am practicing right now. I learned all about the First Amendment right to protect anonymous sources for journalists in Dr. Chamberlin's classes. That was the very first place I had exposure to that stuff. Now, at least twice a year, I defend journalists with the same material Dr. Chamberlin taught me thirty years ago."
We talked with Tobin about his current work to protect journalists and freedom of information, the current state of the media and what he thinks we need to do to continue to protect the First Amendment.
You do a lot of work with the Freedom of Information Act (FOIA). Can you comment on FOIA battles over federal government agency records?
The Bush administration was highly secretive. The Obama administration took it to the next level. The Trump administration has tripled down, making it even tougher for the public to get information about what its government is up to.
The consequences are two-fold. One is that it is becoming more time consuming and expensive to wrestle information out of the government through the Freedom of Information Act. With the absence of the channels, like FOIA, you are seeing a massive proliferation of leakers who are civic-minded, good-hearted people, who are trying to find ways to let the public know what is going on.
What are your thoughts on the increase of leakers?
The aspect I focus on is that because more leakers are providing information to journalists, more journalists are going to become under government scrutiny and under pressure to expose their sources. We've seen Attorney General Jeff Sessions say outright that it is a priority of the Trump administration to go after journalists. That is a terrible direction for the country and the news media.
Can you comment on recent attacks on media and the ability of journalism institutions to function as they need to without fear of government oversight?
The Trump administration's propensity to call all media they don't like "fake news" is starting to poison the vital blood stream of the First Amendment and our democracy. We're seeing that play out in public opinion. We're seeing that play out in reactionary journalism on the right. And to a certain extent we are seeing that play out in the court system. As a result, there has been a number of runaway jury verdicts, both against the ordinary channels of media and the blog community. I think it is a troubling sign that the cries of fake news seem to be taking root in a lot of different areas. That is making it a very difficult, unprecedented environment for journalists and Americans.
What can journalists and journalism institutions do to better equip themselves for this growing threat?
The newsrooms in the United States need to reinvest in investigative journalism. We are seeing a lot of that. The Washington Post staffed up recently. The New York Times has staffed up recently. CNN is doing a phenomenal and unrelenting job watchdogging the Trump administration. We need to see more of that effort. In some ways this has been a reinvigoration in the importance of journalism, the likes of which we haven't seen since the Watergate era. There is some encouragement on the horizon. We just need to not let up. Newsrooms need to not let up. News managers need to find ways within their budget to support that kind of journalism.
Trump has blocked people from his Twitter account. Given that he uses his account to discuss government policy and personnel, does he have a right to do that according the First Amendment?
No. Once the government uses tools to communicate, they become a public resource and the laws of access and laws protecting against the First Amendment retaliation attach to those resources. It's blatantly unconstitutional to cut people off from a public resource because he doesn't like what they have to say.
Where do you think the future battle for the First Amendment is going to be?
I think we should concentrate on the present battleground, which is a government that has declared journalists enemies of the people. We need to not be discouraged. We need to find the resources to continue to wage that battle. We need to keep the public fully informed, shine a bright spotlight on what's going on in the White House and elsewhere. I am optimistic that with the dedication of principled journalists, this will all pass us by. This will just be a dark phase in American history. Journalists have really shown through the centuries that they can help keep the democracy safe and make progress for the American people. I think we are going to work through this. It is just going to be a very difficult battle over the next several years. We need to guard ourselves and be ready for it.
Posted: August 30, 2017
Tagged as: Alumni, Brechner Center for Freedom of Information, charles tobin, First Amendment, law, Marion B. Brechner First Amendment Project, media law