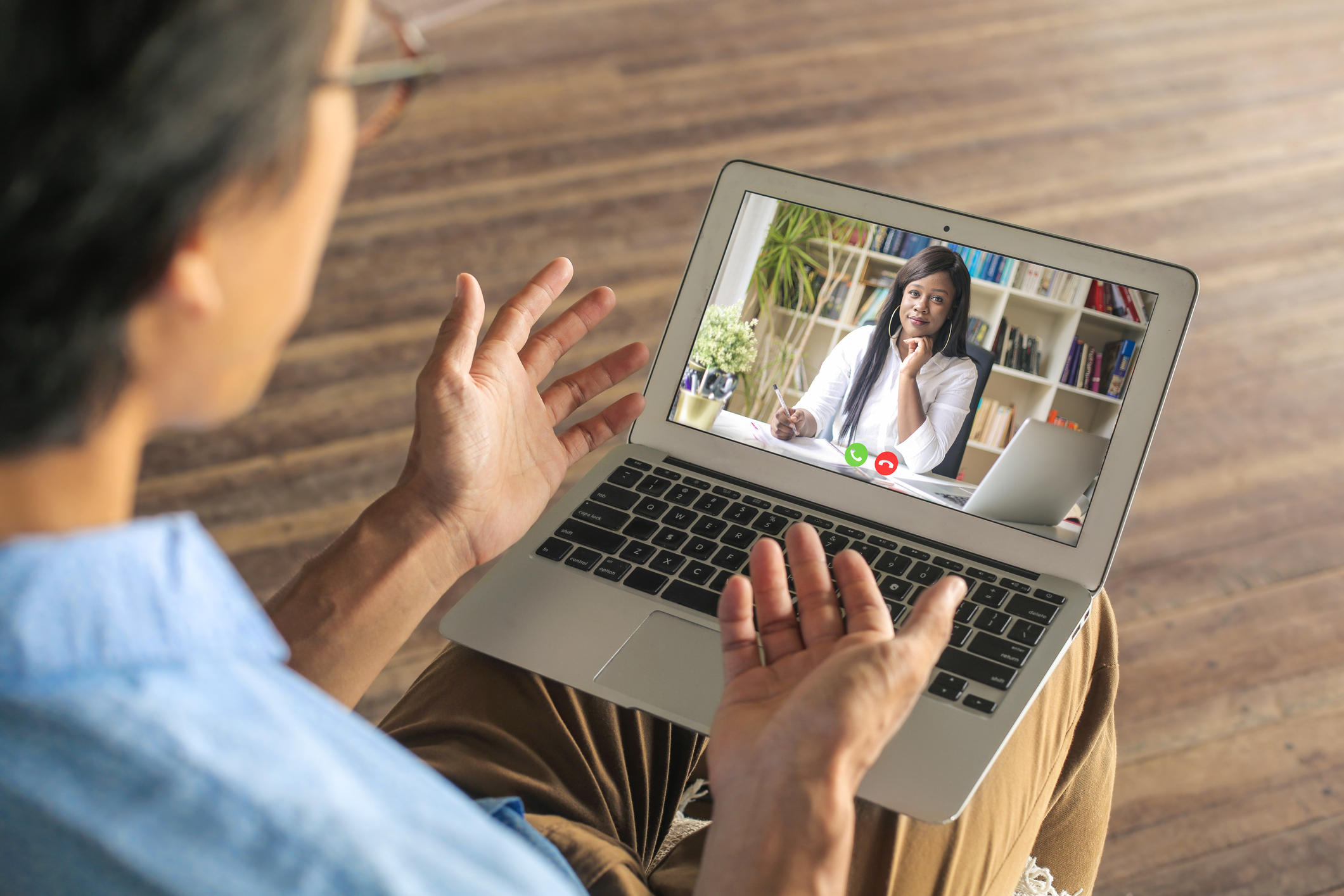 Effective Telemedicine Delivery During the COVID19 Pandemic
COVID-19 has greatly affected cancer care. During the onset of the pandemic, clinicians and patients faced uncertainty about the safety of meeting face-to-face and continuing treatment. Protocols were altered and clinicians were thrust into using new technology to communicate with patients.
Telemedicine became standard practice, even though it was rarely used before the pandemic. Secure messaging, online communication between patients and clinicians within the electronic health record, soared almost 50% from pre-COVID-19 to the present.
With funding from the University of Florida CTSI "Rapid-Response Translational Research Projects to Address COVID-19 Pandemic," UF College of Journalism and Communications (UFCJC) scholars Carma Bylund, professor in the Public Relations Department and the Division of Hematology & Oncology at the UF College of Medicine, and Jordan Alpert, Advertising assistant professor, conducted research on effective telemedicine delivery during the pandemic.
The researchers conducted a survey of 79 UF Health Cancer Center (UFHCC) patients and in-depth follow-up interviews with 16 UFHCC patients, and analyzed over 1,400 secure message conversations.
Based on this data, two translational materials were rapidly created: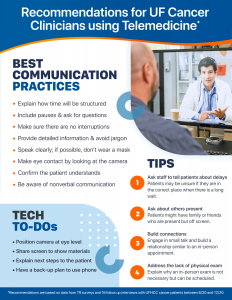 1) A flyer distributed to all UFHCC clinicians, with recommendations on how to communicate more effectively with patients. Recommendations included making eye contact with patients by looking directly at the camera, keeping patients abreast of delays, and engaging in small talk to build rapport.
2) FAQs of the most discussed topics occurring within secure messages were added to patients' appointment reminders sent via the patient portal (MyChart). FAQs included advice about adjusting appointment days/times, identifying symptoms of COVID-19, and reassurance about safety measures taken in the hospital.
| | |
| --- | --- |
| Sample FAQ. Click image to enlarge. | Sample FAQ. Click image to enlarge. |
Other members of the research team included: UFCJC Post-doctoral Associate Gemme Campbell-Salome, doctoral students Eve Heffron and Chelsea Hampton, and Journalism junior Tien Le; from the UF College of Medicine Merry-Jennifer Markham, Martina Murphy, and Chris Harle; and outside consultant Samantha Paige.
Posted: February 24, 2021
Tagged as: Carma Bylund, Covid-19, Jordan Alpert, Telemedicine