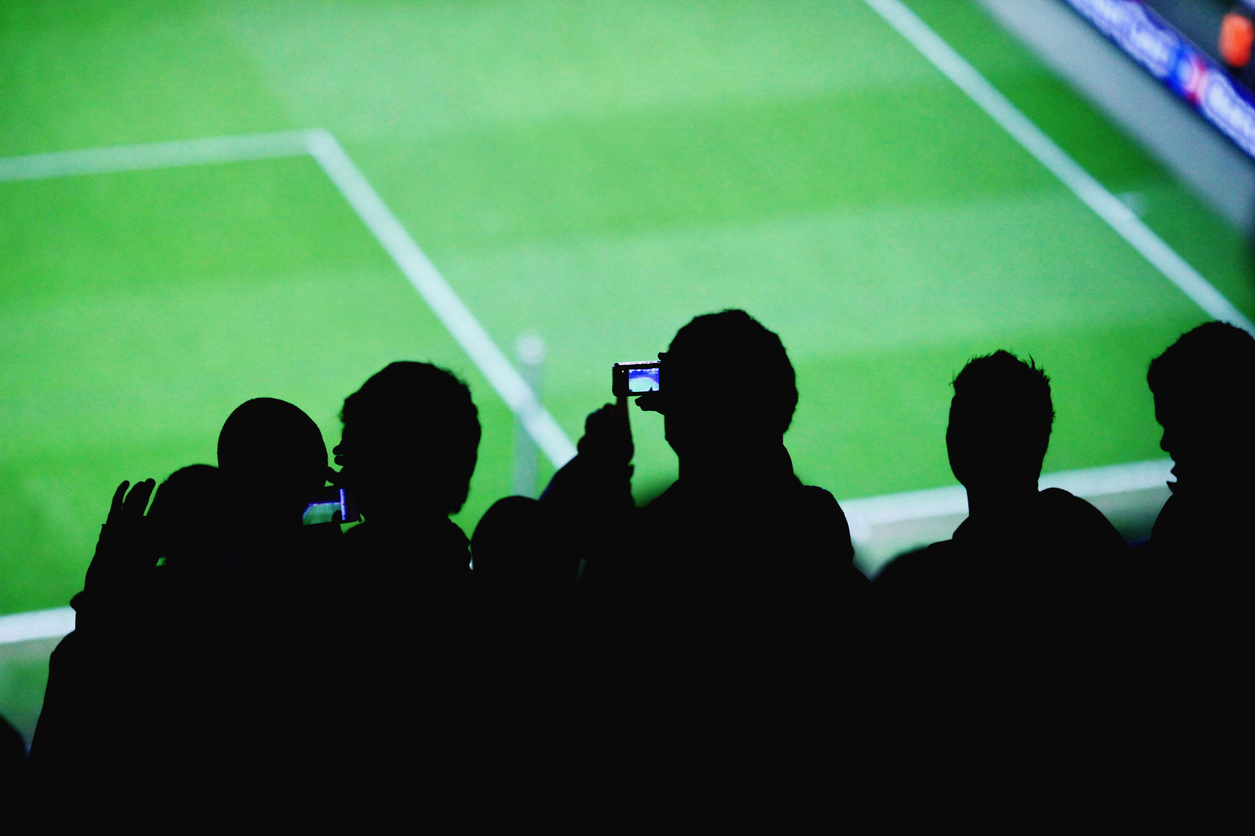 Beyond The Competition: Sports Consumption in a Game-Changing Media Landscape
Sports make up an enormous amount of global media consumption and are deeply ingrained in our lives. Modern technology now goes beyond the game; our mobile devices and social media accounts can connect us closer than ever with other sports fans, teams, and even our favorite players.
But what role does sports media play in the lives of fans? How should sports marketers engage with today's media consumers amid a multiplatform, fragmented environment? These are some of the questions University of Florida College of Journalism and Communications Telecommunication Professor Dr. Sylvia Chan-Olmsted set out to answer in her latest research project about sports, lifestyle and media consumption.
The research project included qualitative and quantitative phases. In the qualitative phase, research participants used an interactive mobile app to create a daily "media diary," chronicling and self-analyzing their media consumption for seven days. Participants reported on their consumption of sports content on various platforms (such as radio, print, social media, television, podcasts, mobile sports apps and websites), live sporting event experiences and perceptions of sports sponsors. The researchers then synthesized the qualitative data to draw conclusions about sports media behavior.
The quantitative phase of the research surveyed 1,600 international sports fans, gathering data about which sports are most popular among what consumer segments, the top media platforms used to consume sports, and data on demographics and consumer attitudes, interests and lifestyles to predict sports consumption patterns and preferred experiences.
While conducting this research in fall 2016, Chan-Olmsted and her research partners, including European sports sponsorship consortium S20, discovered that sports fans utilize different combinations of platforms to serve specific social and entertainment needs and each platform is chosen often for its own unique function
Sports fans use digital media – like mobile apps and websites- to enhance their sports consumption with supplemental information, as well as interaction with friends and other fans. Because digital media is so ubiquitously incorporated into sports fans' lives, the research suggests that there is no such thing as "sports time," or time set aside specifically to consume sports media. Fans instead "snack" on sports content throughout the day using social media and push notifications from their favorite sports applications.
The four major media platforms the research participants used were television, podcasts, mobile sports apps and websites. The researchers discovered that TV remains the centerpiece of sports media consumption because of the viewing experience it offers. Live game broadcasts, large screens and the ability to watch multiple games concurrently are all valuable to sports fans while the game is on, but the sports-lifestyle balance continues long after the buzzer.
Sports fans listen to podcasts because of the platform's link to communities of like-minded fans and expert analysis. They use mobile apps, social media, and websites to fill the gaps of information and interaction not provided during the game. According to Chan-Olmsted, "digital media is for what you want, when you want it."
Unsurprisingly, the research suggests that the most popular social media platforms for sports consumption were Facebook, Twitter, YouTube, Instagram and Snapchat. According to research participants, Twitter provides quick news straight from the source, while Facebook offers a way to communicate with fellow sports fans. Participants valued Snapchat and Instagram for their authenticity, citing the direct personal connections the apps facilitate between fans, players and teams. YouTube is used primarily to relive moments—game highlights and classic plays are among YouTube's most popular sports content—but also caters to fans of smaller or niche sports that do not receive televised airtime.
Sports sponsors have a vested interest in adapting to fit the new media landscape as well as the wants and needs of digitally-literate modern sports fans. Chan-Olmsted's research is part of an ongoing partnership with S20, a German Sports Sponsorship consortium that represents global brands such as Adidas, McDonalds and Volvo.
According to Chan-Olmsted, the key takeaway of the research is that sports sponsors must focus on the user, not the platform. Understanding sports-life integration and providing something of value to fans and fan communities are the keys to successful sports sponsorships. "The most important thing is the consumer," says Chan-Olmsted. "They are in control."
Sylvia M. Chan-Olmsted is a Professor in the Department of Telecommunication and Director of Media Consumer Research at the University of Florida College of Journalism and Communications. There she studies media brand/strategic management; digital, social, and mobile media consumer and marketing strategy; development and marketing of mobile media content; cross-platform audience behavior; and branding via social/mobile media, especially in the context of young adults.
Posted: January 25, 2017
Tagged as: audience, sports, Sylvia Chan-Olmsted, technology, Telecommunication