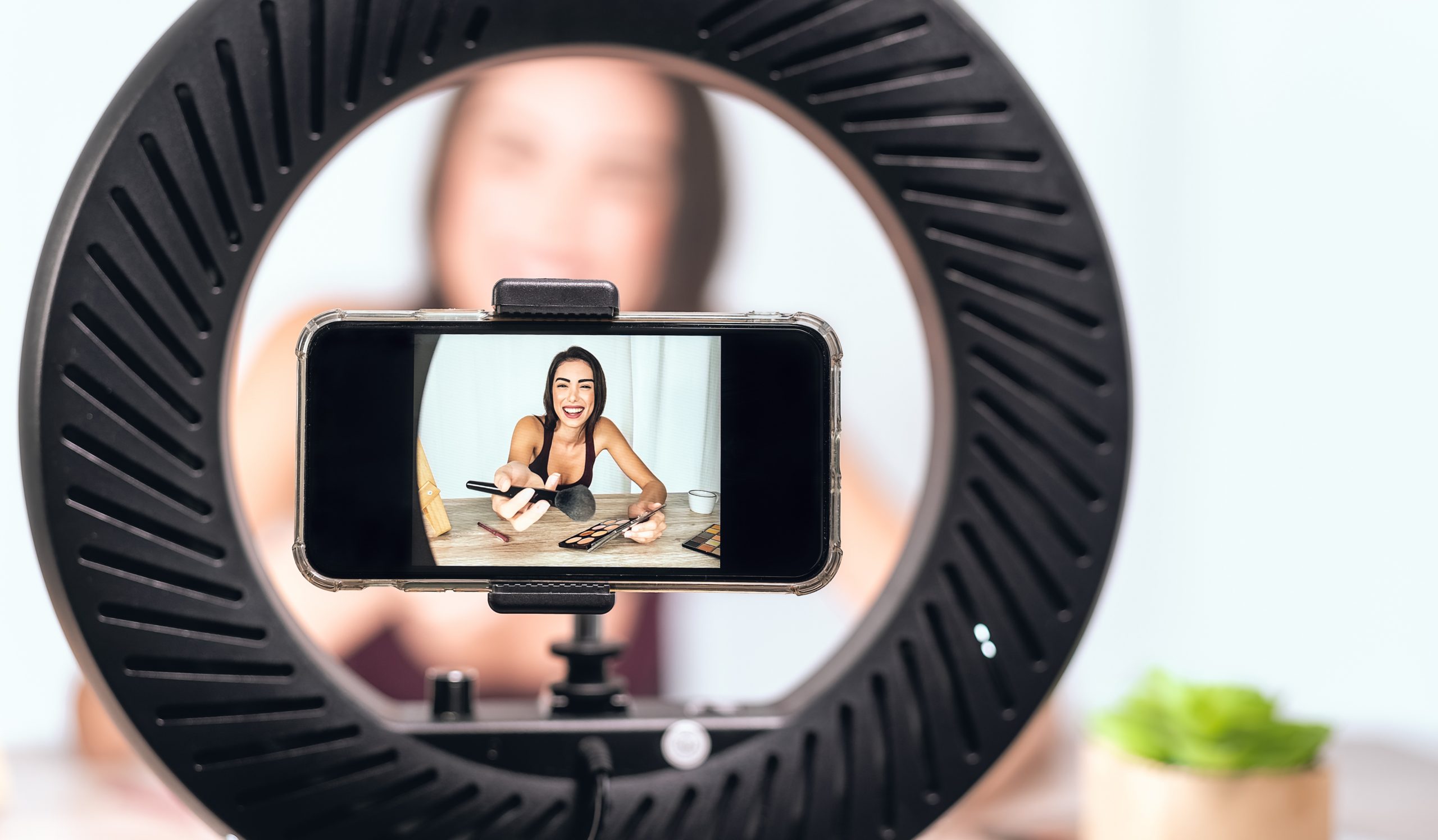 Transparency of Beauty Influencers on YouTube
Influencers play a sizeable role on social media, connecting consumers with brands. In 2022, the influencer market was estimated at $16.5 billion. With this much power comes great responsibility, and content creators are under growing pressure to disclose partnerships with brands to build trust with consumers. Whether influencers engage in transparent disclosure about products and brands is a key factor in understanding their formidable role on social media.
To better understand levels of transparency, University of Florida College of Journalism and Communications Assistant Professor Jieun Shin and Ph.D. alumni Susanna Lee and Jungyun Won, conducted a descriptive study to understand transparency management on YouTube. Specifically, the authors examined beauty influencers due to recent scandals over concealed sponsors on the platform. Their study looked at how many beauty YouTubers engaged in transparent communication and what factors were associated with their transparency.
Using text analysis of 652 beauty YouTube channel video descriptions, the authors found that 61% employed transparent language such as "disclosure" or "promote." That is, most content creators in this sample engaged in written transparency about their brands and products. In addition, this study revealed specific characteristics of YouTube channels that engage in transparency disclosure. Professionally driven channels and channels with more subscribers tended to use more transparent language in video descriptions as compared to those that were less professional and had fewer subscribers. Tenure, or the length of time the YouTube channel existed, did not impact transparency. Other factors, including the indicated location of the video, were associated with transparency.
This study shows that beauty influencers on YouTube do engage in transparency about brand partnerships and that certain characteristics, such as level of professionalism and channel size, may explain varying degrees of transparency. Further research with content creators could clarify why and how they engage in transparency management on media platforms. However, the authors concluded that no matter the actual intent of influencers, the fact that they do engage in transparency management is positive, as it protects consumers from covert marketing.
The original article, "Transparency Management of Content Creators on Social Media: Motivation, Tenure, and Status," was published online in the Journal of Media Business Studies on Nov. 2, 2022.
 Authors: Susanna S. Lee, Jieun Shin, Jungyun Won
 This summary was written by M. Devyn Mullis, Ph.D.
Posted: March 2, 2023
Tagged as: Beauty, Influencers, Jieun Shin, Transparency