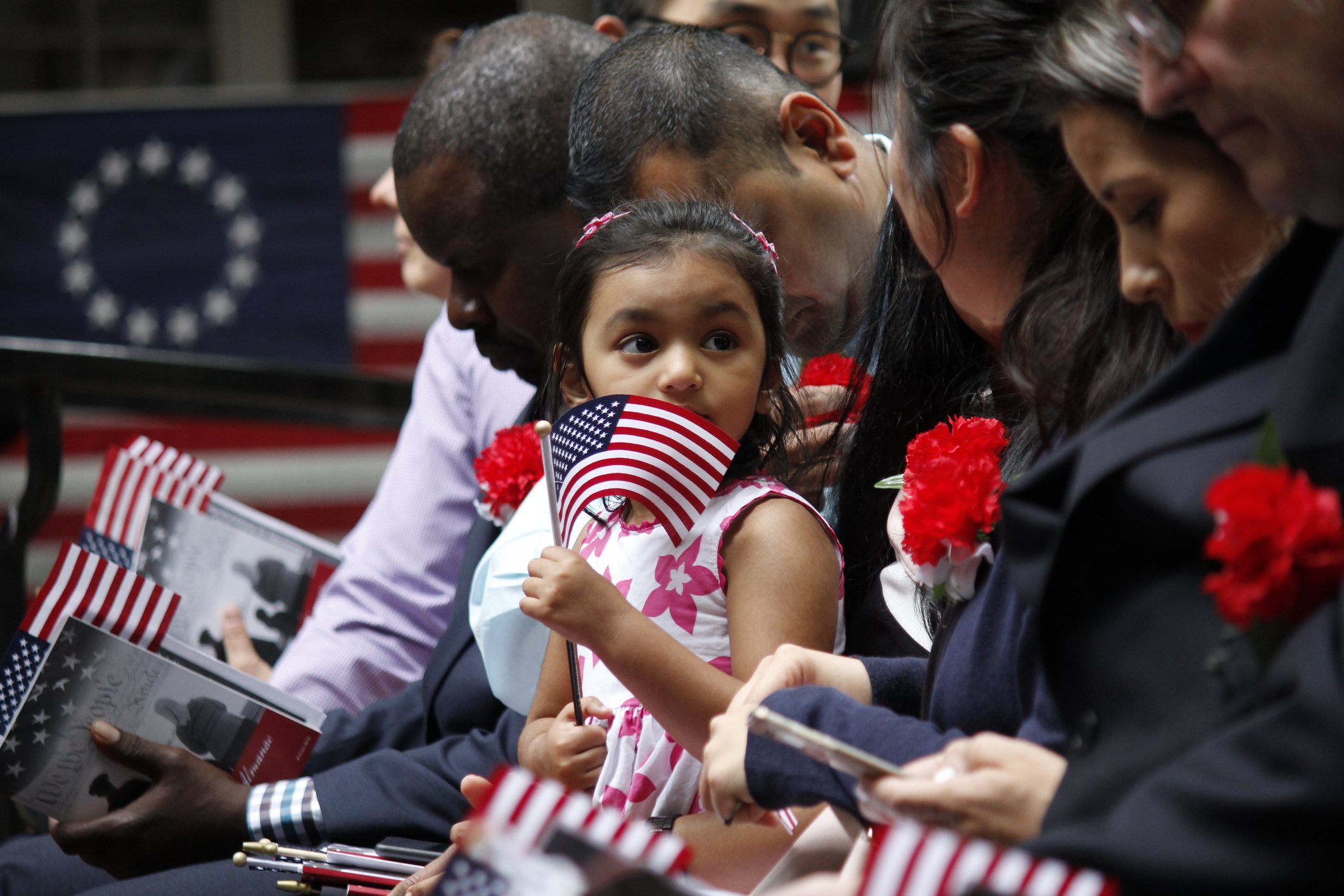 What Journalists Can Learn from Media Coverage of Immigrants in North Carolina
Define American released a new body of research on immigration and local news – "Reimagining Immigration News: North Carolina's Case for the Nation" – that gives journalists in every state a road map for inclusive coverage of immigrant communities and policies.
The organization collaborated with the Center for Public Interest Communications, housed at the University of Florida College of Journalism and Communications, on the project. Engaged as a research partner, the Center team activated experts in media effects, solutions journalism, message design and other disciplines. The Center provided an analysis of North Carolina media consumers and conducted a content-design experiment that informed the findings.
The report blends traditional reporting from 50-plus interviews with stakeholders, with a media content analysis conducted by the Media Ecosystems Analysis Group. The lead author of the report is Define American's Director of Journalism Partnerships Liz Robbins, a 19-year veteran of The New York Times covering local immigrant communities and immigration policy. The Center collaborated with Robbins and Define American's Director of Research Sarah E. Lowe.
Among the findings:
The immigration issue is under covered. There are only three reporters focused on covering immigrant communities in North Carolina, down from six in 2021, an insufficient amount in a state of 300 media outlets, where the immigrant population has doubled since 2000, according to the report.
The stories told don't focus on all immigrant communities. Asian Americans and Pacific Islanders (AAPI) make up 28.5% of the immigrant community in North Carolina, yet they're included in fewer than 5% of immigration stories.
Stories that aren't just about immigration work best. When stories of immigrant communities are integrated into other coverage, such as sports, business, health or culture, they are more relatable to broader audiences.
The project was led by Center Director of Research Annie Neimand and Research Associate Jack Barry with assistance from Director Ann Searight, Director of Trainings and Programs Ellen Nodine and Managing Director Matt Sheehan.
The Center also activated faculty experts from the UF College of Journalism and Communications. Those faculty include:
Posted: November 27, 2022
Tagged as: Ann Searight Christiano, Annie Neimand, Center for Public Interest Communications, Frank Waddell, Immigrants, Jack Barry, Juliana Fernandes, Kim Walsh-Childers, Lissy Calienes, Rachel Grant