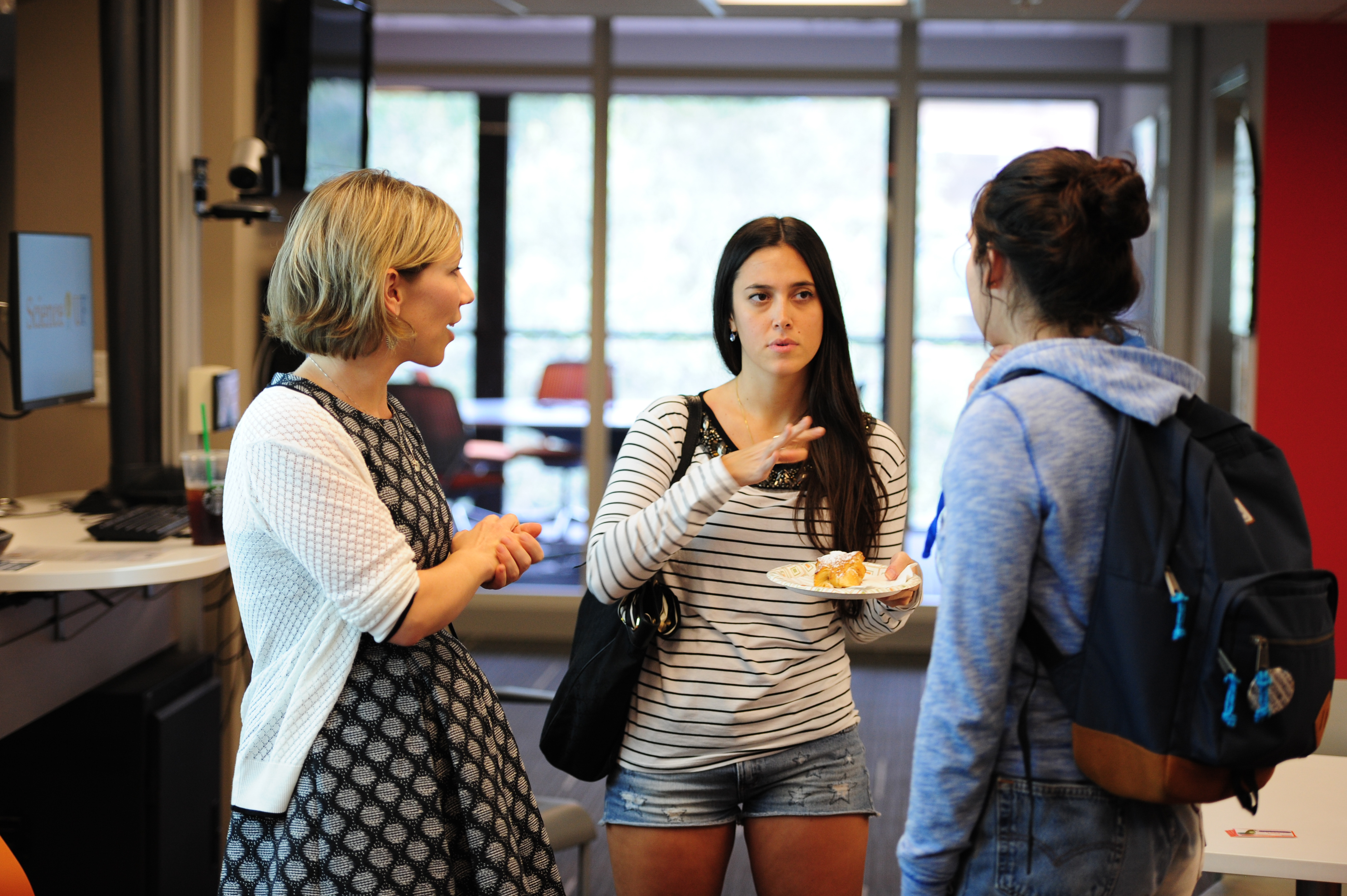 Welcome
We have one goal at the College's doctoral program: produce world-class researchers and scholars who teach, work as professionals and drive greatness in communication through discovery of new knowledge. Everything we do ladders up to this mission.
At the UFCJC we pride ourselves in the unprecedented access and support we provide our doctoral candidates. Grounded in true collaboration between faculty and students, academic professionals leave our program among the most well-regarded, well-rounded, and well-prepared in the nation.
The biggest value of the degree from CJC is the greater recognition and credibility it has given me in my profession, a sense of accomplishment and personal growth, and the valuable connections I have made. Read More
Our doctoral program prepares students for greatness in research, teaching, consulting, and contributions to government and private organizations. This takes hands-on experience with both teaching and research. The results? Students in our program have consistently been among the nation's best in winning top-paper awards at scholarly conferences across the nation.
In the Ph.D. program, you also gain experience in conducting and presenting your own research. You are able to network with colleagues in your field and build connections for the future. Read More
Greatness demands results. That's why we're so proud of our results in a 2010 analysis of American communications doctoral programs. In a study that focused on objective and quantifiable measures (not the subjective measures used by other rankings), we were ranked sixth of over 90 programs. As a graduate of our program you'll be competitive for the world's best academic jobs. What this ranking doesn't reflect is the greatness driven by diversity at UF. Made possible only by one of the largest enrollments in the country and one of the most international doctoral communities in the nation. Greatness on greatness on greatness.
I strongly believe that my doctoral degree and training is what made me stand out among the hundreds of qualified candidates for the management position I currently hold. Read More
Our program features renowned faculty in seven key areas of research focus:
Communication and Technology
Health and Science Communication
Media Effects
Media Industry and Consumers
Law, Policy and History
International and Intercultural Communication
Strategic Communication