CJC advising is open for business! What does this mean and how do you 'meet' with an advisor? Read on, and rest assured we're going to continue to do our very best under unprecedented circumstances to help you.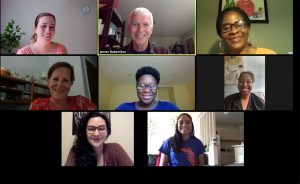 We aren't able to meet in-person until further notice.
In as much as possible, we will adhere to our regular advising hours via Zoom and email:
'Walk-in' advising will focus primarily on summer and fall course selection. We will process minor applications, dual degree forms, combination degree forms, etc. as soon as we can.
MAJOR CHANGES. We will take your request by email for a major change, and evaluate your eligibility to change your major. Email us at advising@jou.ufl.edu.
We know that you have a lot of questions for us, so make a list of your questions. Check to see if your questions can be answered using the following resources:
Email advising@jou.ufl.edu for answers to these issues / questions:
"I need to declare my outside concentration."
"I took a course but it's not showing up on my audit."
See the FAQs for more examples.
Can't register for a CJC course that is full? Submit a course request: www.jou.ufl.edu/current-students/current-undergraduate/current-academics/courserequestforms/
Do some self-advising preparations! Review the FAQs for tips on accessing your model semester plan for your major.
If you still need to meet with an advisor, "sign-in" for advising: