Moderator: Dr. Rachel Grant
Assistant Professor
Department of Journalism 
Dr. Grant is an assistant professor in the CJC Department of Journalism. Her academic research looks at media studies of race, gender and class and she has conducted extensive research with social movements, social justice, and Black feminism.
Grant has worked professionally as a news reporter for local daily newspapers and statewide magazines and has worked in corporate advertising as a digital copywriter. Read More.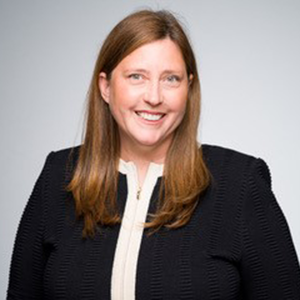 Allyson Park

Chief Corporate Affairs Officer
Yum! Brands, Inc.
Allyson leads Yum!'s global reputation, stakeholder engagement and environmental social governance strategy known as our Recipe for Good, with functional responsibility for corporate communications, financial communications, external communications, crisis and issues management, social media, internal communications, sustainability, government relations, philanthropy, social impact, creative services and meetings and events. She also serves as Chairman and CEO of the Yum! Brands Foundation. Read More.
Leigh B. Radford
Board Member/ Retired Senior Vice President of Procter & Gamble
Founder P&G Ventures
Leigh is an experienced board member, retired senior vice president of Procter & Gamble and founder of P&G Ventures, an early-stage start-up studio within Procter & Gamble.  Known for her business turnarounds, disruptive product innovation, and expertise in brand building, she is recognized as one of the industry's most innovative, consumer-driven business leaders and world-class brand builders. Read More.