Becoming a Woman of Influence (BWI) is a leadership symposium featuring CJC alumnae and designed to inspire students and emerging professionals to enter the workforce with confidence and impact. The free event is open to all CJC students.
This year's theme is Connection. Connection involves a focus on relationships. While we feel more connected than ever, most of these relationships lack depth and vulnerability.
Strong relationships with other women are about supporting one another and about network building. Even the busiest executives invest in connections, both personally and professionally. Every woman needs a circle.
This Year's Distinguished Panel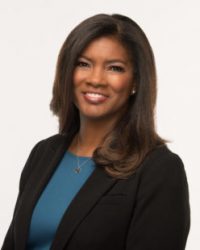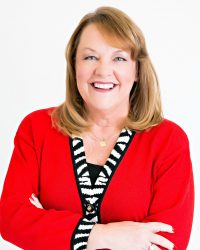 Jodi Gentry
Former Chief Human Resources Officer
University of Florida
Read more
Developing Your Leadership Influence
Put yourself on a path for long-term success by establishing good habits now, at the beginning of your professional life. Join Jodi to talk about best practices that will help you develop leadership influence throughout your career.
| | |
| --- | --- |
| 8:30 - 9 a.m. | Check-in and registration |
| 9 - 9:30 a.m. | Meet and Greet with continental breakfast |
| 9:35 a.m. | Welcome and Introductions |
| 9:45 - 10:45 a.m. | Keynote Panel |
| 10:50 - 11:25 a.m. | Keynote Presentation: Jodi Gentry |
| 11:30 - 1 p.m. | Breakout sessions with lunch |
| 1 p.m. | Adjourn |
Moderator
Dr. Rachel Grant
Dr. Grant is an assistant professor in the CJC Department of Journalism. Her academic research looks at media studies of race, gender and class and she has conducted extensive research with social movements, social justice, and Black feminism. Read more
Panelists
Dr. Tonya Cornileus, B.S. Telecommunication 1985
Dr. Cornileus is the vice president, development, inclusion and wellness at ESPN where she serves as an integral member of the Human Resources senior leadership team and regularly acts as an advisor to senior management at ESPN. Read More
Susan B. Towler, B.S. Public Relations 1985
Towler is executive director of the Florida Blue Foundation, established in 2001 as the philanthropic affiliate of Florida Blue. She is also executive director of corporate social responsibility (CSR) for Florida Blue and has responsibility for the company's philanthropic strategy. Read more