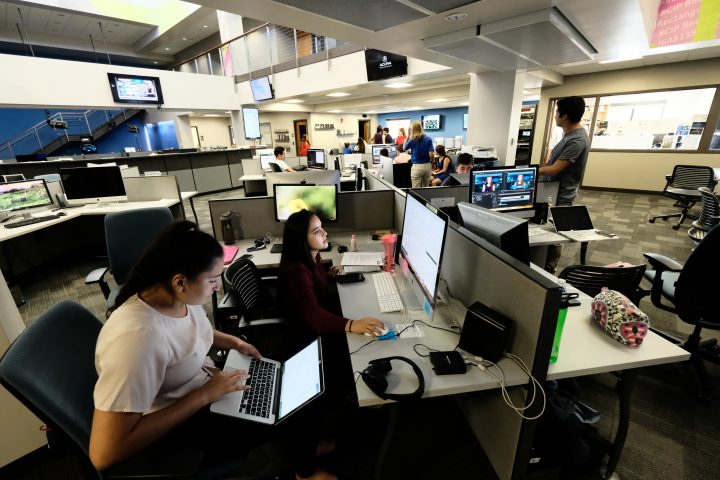 Hands-On Experience
The College offers unique and extensive hands-on experience for all students.  Working alongside professionals, you will be immersed in real-world settings producing news for the North Central Florida community or campaigns and strategy for regional and national brands.
The Innovation News Center is a world-class facility where students report, edit and distribute stories through our radio, television and digital outlets.  The Agency, a team of seasoned professionals and hand-selected students with a passion for ideas that resonate with young adults, provides opportunities to work with paying clients on strategy, research, media relations, campaign development and more.
In addition, student-run organizations like Alpha PRoductions, Ad Society, ChomPics, Orange and Blue magazine and Atrium magazine, as well as in-class advertising and public relations campaigns classes, offer hands-on experiences directly with audiences and clients.
To get registered for an immersion experience, please fill out this form and e-mail it to abolen@jou.ufl.edu.
If you are interested in registering for an immersion experience in the fall, please see the packet here and follow the instructions above.