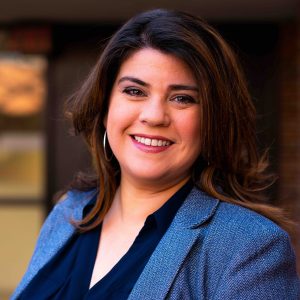 Elizabeth Calienes
Lecturer - Department of Advertising
Director of Professional Master's Program
Bio
Calienes, who is earning a Ph.D. in Design, Construction & Planning at UF, has a multidisciplinary background in advertising, graphic design, film, interior design and shopper marketing and has worked in both senior strategic planning and creative roles with top global brands, including Toyota, P&G, Coca-Cola, Colgate, Kellogg's, Nestle, Diageo, Pepsi and Sony.
Her advertising and shopper marketing work has won numerous industry awards and recognitions, including AdAge's Association of Hispanic Advertising Association award, Adweek's Best Spot award, and a POPAI award. She worked with an agency team on the 2006 Toyota Camry spot "Switch," which was the first bilingual commercial to run in the Super Bowl. Calienes' film work has been featured at worldwide festivals, including the prestigious Sundance Film Festival and her graphic design work has been published in AIGA's best identity publication.
She has led cross cultural and international design-thinking workshops, has taught courses in interior design and has recently completed development of an online certificate course in Shopper Marketing Fundamentals for the UF Professional Development Center.
During her time at UF, Calienes created and coordinated the Engage Design Lab Research Initiative which focuses on human-centered design for healthcare and education environments. Through this initiative, she led students to redesign the UF Law School Commons and was part of the team awarded a grant by the American Society of Interior Designers (ASID) to examine the role of mixed-use learning zones for millennial education, partnering with the team at UFCJC's  The Agency. This work was awarded a Certificate of Research Excellence (CORE) from the Environmental Design Research Association in 2018.
Areas of Expertise
Advertising Campaign, Research and Strategy, Creative Leadership and Direction, Creative Strategy, Multicultural/Race Communication and Issues, Shopper Marketing and Retail Design
Education
B.S. in Communications, University of Miami
M.I.D., University of Florida
Ph.D. candidate in Design Construction and Planning, University of Florida
News
Research
Her doctoral research focuses on understanding the millennial generation shopper and their experience in the retail store, and specifically how retailers and brands can use authenticity to connect with this group. Her research in millennials and retail design has been recognized at international conferences and been published in both peer reviewed journals and popular press.
Courses
Syllabi from the current and three previous semesters: