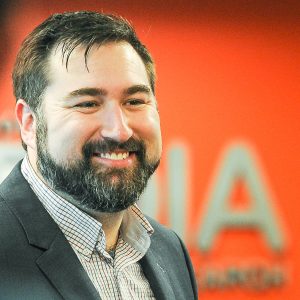 Matt Sheehan
Managing Director - Center for Public Interest Communications
Senior Lecturer - Department of Journalism
Bio
Matt Sheehan, M.B.A., a journalist who has spent his career working in established and emerging media helping organizations make strategic shifts in digital, is a member of the journalism faculty at the University of Florida. He also serves as managing director of the Center for Public Interest Communications.
During his tenure at UF, he served as the inaugural director of the College's Innovation News Center (2013-16), he led the integration of three separate broadcast newsrooms into one, built out the digital properties, integrated JOU student immersion opportunities and served as news director for the University's seven media properties, including the NPR, PBS and ESPN affiliates. During that time, student journalists were honored with 185 national and regional awards, with 40 percent of those competitions resulting in students winning over professional journalists. He is a former assistant news editor at The Washington Post and previously worked in administration at University of Maryland's Philip Merrill College of Journalism.
Sheehan joined the college in 2011 as director of the 21st Century News Laboratory, shifting from two years in the media startup world where he served as chief operating officer for a topical digital-first media company based in D.C.
He is interim administrator of the UF Consortium on Trust in Media and Technology.
Sheehan served as an adjunct professor in visual journalism at Merrill while working at the Post. He taught graphics and news design to students at the college, high school and post-graduate level, including as an instructor for the American Society of Newspaper Editors High School Journalism Institute, the Maryland-District of Columbia Scholastic Press Association and the Washington Post's Young Journalists Development Program.
Education
MBA, University of Maryland, 2008
BA, Journalism, University of Maryland, 2002
News
Courses
Syllabi from the current and three previous semesters: