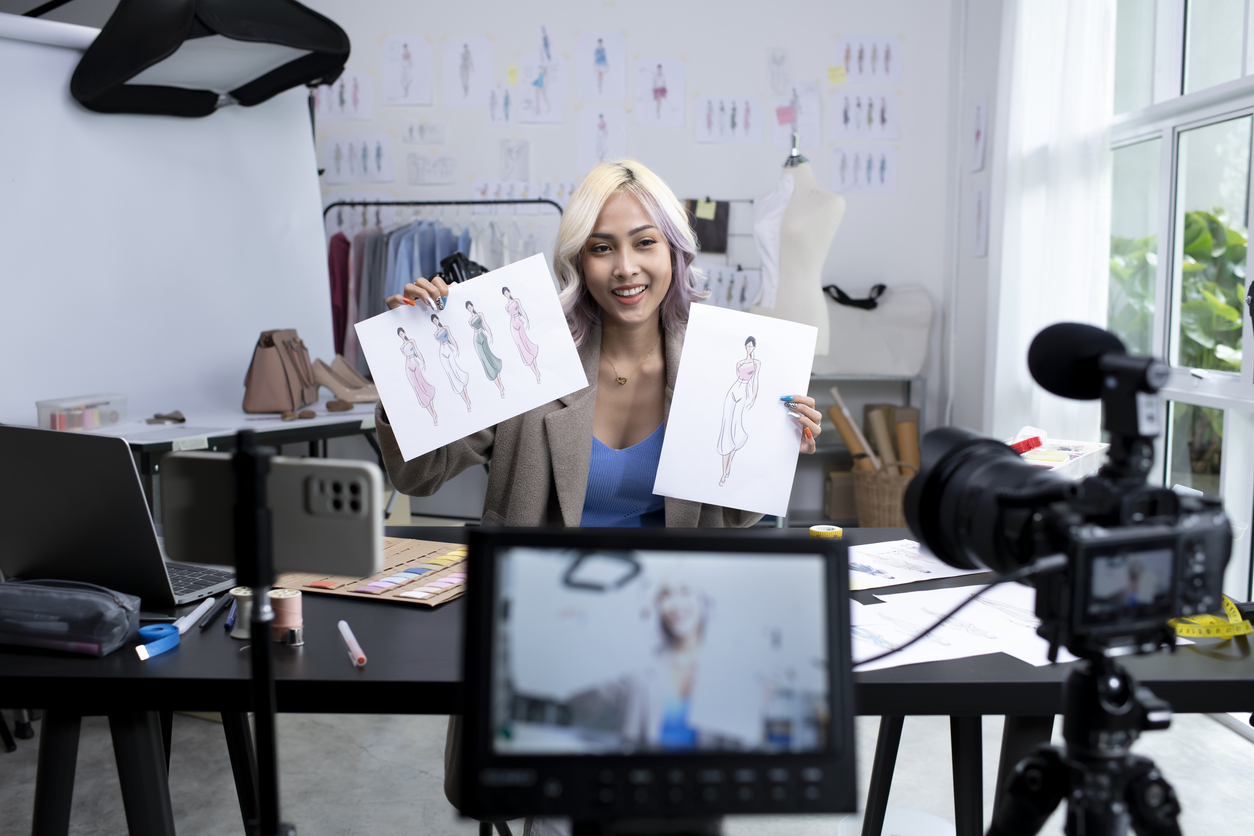 Influencers As Endorsers and Followers as Consumers
Using social media influencers to help promote a brand has become an increasingly important marketing strategy. But questions remain about selecting an influencer to represent a brand online. Celebrity endorsements aren't new, but the online influencer/follower relationship is considered less stable than the relationship between traditional celebrities and fans.
University of Florida College of Journalism and Communications Advertising Department Interim Chair and Associate Professor Huan Chen, doctoral student Xiaofan Wei and colleagues wanted to investigate how social media influencer endorsements contribute to online consumer brand-related activities.
Their recent study provides valuable insights for companies looking to identify appropriate influencer endorsers and develop effective communication strategies for consumer engagement. Using Sina Weibo, China's leading social media platform, the researchers evaluated two critical factors in attracting followers.
The first is influencer–follower parasocial interaction, or when the relationship is somewhat one-sided between a user and an influencer. In this kind of relationship, the user forms a dependency and intimacy with the influencer, even if it's not reality.
The other factor is influencer–brand congruence, meaning whether the influencer and the brand are aligned by personality. In the study, influencer-brand congruence was measured by levels of engagement, with consuming content being the bare minimum, contributing content the middle ground, and creating brand-related content the highest form of consumer interaction. While the findings showed a positive relationship between brand congruence and influencer engagement, it was only on the lowest level (consumption). Even if the user felt connected to the influencer through a parasocial relationship, the authors found no positive impact on brand content consumption.
Despite the level, for companies and brands, the results show that both factors are important for engagement and can help in selecting endorsers. For influencers, crafting and maintaining a relationship with their followers is crucial to gain credibility and affinity, and increasing ad effectiveness. Additionally, endorsement influencers should choose to represent brands that match their image.
According to the study's authors, future research could analyze several influencers' fan groups to examine more direct and distinct influencer–follower relationships. They could also examine in-depth information about participants' favorite influencers and endorsed brands to distinguish the most attractive characteristics of influencers and brands.
The original article, "Influencers As Endorsers and Followers As Consumers: Exploring the Role of Parasocial Relationship, Congruence, and Followers' Identifications on Consumer–Brand Engagement," was published in the Journal of Interactive Advertising, Volume 22, 2022 – Issue 3.
Authors: Xiaofan Wei, Huan Chen, Artemio Ramirez, Yongwoog Jeon, Yao Sun
This summary was written by Dana Hackley, Ph.D.
Posted: February 14, 2023
Tagged as: Huan Chen, Influencers, Social Media, Xiaofan Wei