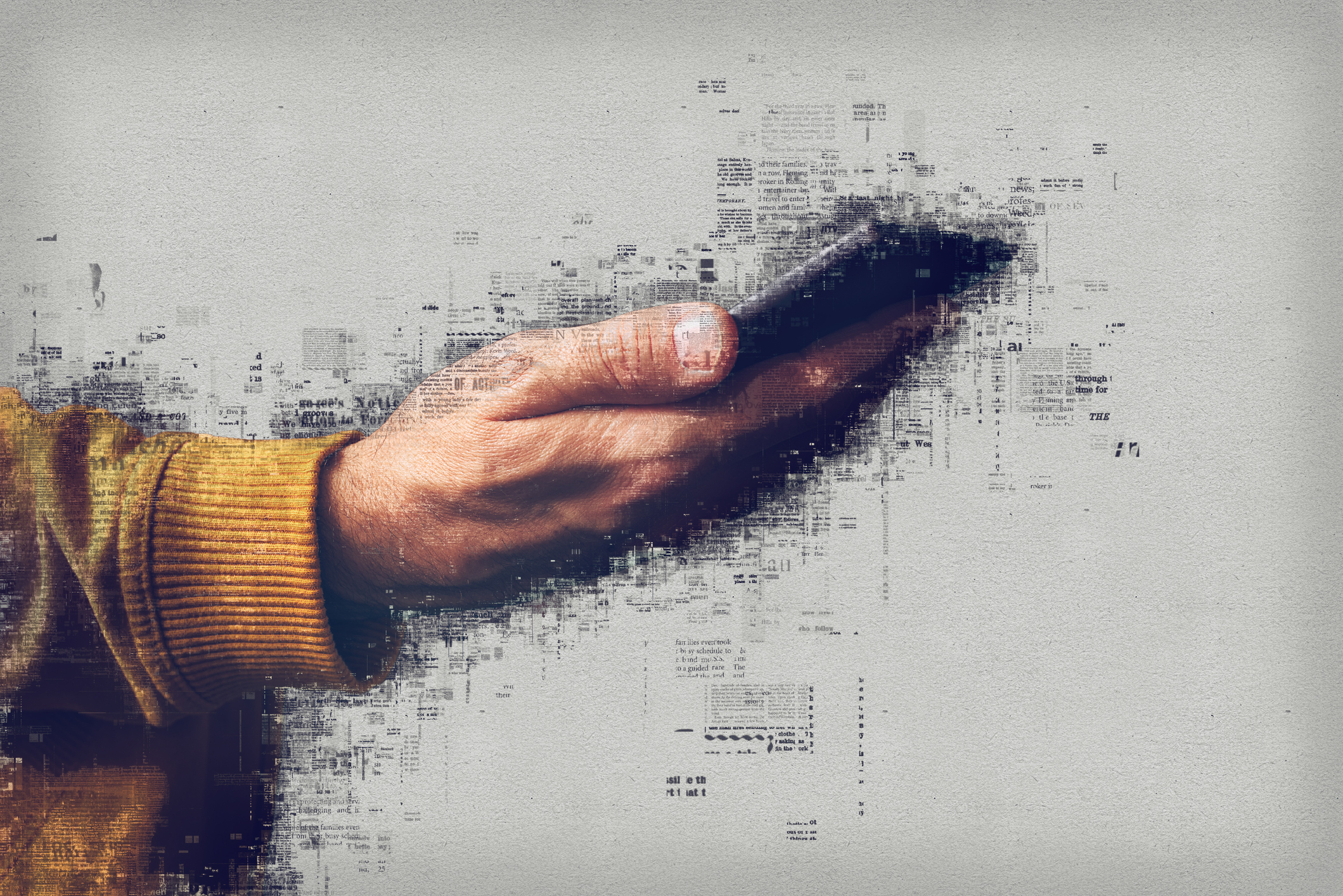 Researchers Engage Experts of Branded Content for Practice Insights
In today's fragmented media marketplace, branded content becomes a good approach for companies to engage with their audiences. Yet there appears to be little consensus on the concepts behind branded content or the practice and process of branded content itself. A team of UF College of Journalism and Communications (UFCJC) researchers decided to see if they could find some common ground among world experts.
Sylvia Chan-Olmsted, professor in the Department of Telecommunication and director of Media Consumer Research, Ph.D. candidate Min Xiao, and Lisa-Charlotte Wolter, head of brand and consumer research at the Hamburg Media School in Germany, sought to identify the core characteristics that underline branded content as an engagement strategy through a review of relevant concepts and interviews with global experts in the field. They published their findings in Transfer – Werbeforschung and Praxis.
Their research first showed that brand marketers are in need of compelling and engaging content in today's fragmented, multiplatform environment. Branded content "offers a solution with a focus on understanding the audience, creating something that consumers seek, and cultivating engagement opportunities." However, experts in the field disagree on the meaning of the term branded content.
"Industry practitioners disagree as to what constitutes using content for marketing related purposes," the researchers wrote. "In fact, content marketing and branded content are seen as synonyms by some and as completely different concepts by others." There is also a murky division between branded content and native advertising. While both attempt to offer more organic content to the audience, according to the study, they are different in format, editorial context, push-pull logic, and distribution channels.
In the study, Chan-Olmsted and her colleagues interviewed 24 international experts in the field of branded content. These experts hailed from the U.S., Canada, Brazil, Germany, Australia, France and the United Kingdom, and they represented different parts of the field, from academic researchers to professional practitioners in the marketing and communication industry.
As the first step, they analyzed the interviews and literature to identify underlying themes characterizing the process and practice of branded content. "We define branded content as a form of marketing output that is presented on various media platforms with a goal of engaging consumers and promoting brand values through compelling stories or entertaining elements without overt disclosure of advertising messages," the researchers wrote.
Despite some variation among the 24 experts on the definition of branded content, all the experts agreed that it differs substantially from traditional advertising. They characterized advertising as the brand talking about itself and brand content or content marketing as a brand telling compelling stories about people and their lives.
The input from global experts also suggests that they see branded content as part of a larger content marketing strategy. They saw native ads, which rely on paid media and focus on the brand and push strategies, as different from branded content. The visual model that Chan-Olmsted and her colleagues developed shows content marketing strategy, including branded content and native ads, being brought to audiences through different media platforms based on relevancy and timing.
Experts agreed that the media context of branded content can positively or negatively affect the audience's perception of the content's credibility, especially if the audience is not involved in creating the content. Experts also felt that collaboration between brand content generators and their audiences through interactive campaigns can increase engagement and brand loyalty among consumers.
"The study shows that to build engaging branded content and successful content marketing campaigns, marketers need to develop content that is emotionally connectable, appealing to target audiences and thematically relevant/appropriate with the brand, the consumer, and the media platform," the researchers wrote. The study also identified one key issue that is critical to the growth of branded content: its measurement. "From a managerial perspective, return on investment in branded content has to be measurable somehow. Most experts stated that measurement of branded content is dependent on the stage of the sales funnel and the goal of the brand at each stage of the funnel," the article stated.
The researchers acknowledge that this exploratory study has limitations, including its qualitative nature and the definitional murkiness of different marketing practices and strategies. They suggest further research is needed to find reliable ways to measure brand content quality; audience engagement from the perspective of cognition, affectation and behavior; the effects of media contexts on audience perceptions; and how brand presence affects audience engagement with branded content.
Posted: November 26, 2018
Tagged as: Branded content, Graduate research, Lisa-Charlotte Wolter, Min Xiao, Telecommunication research