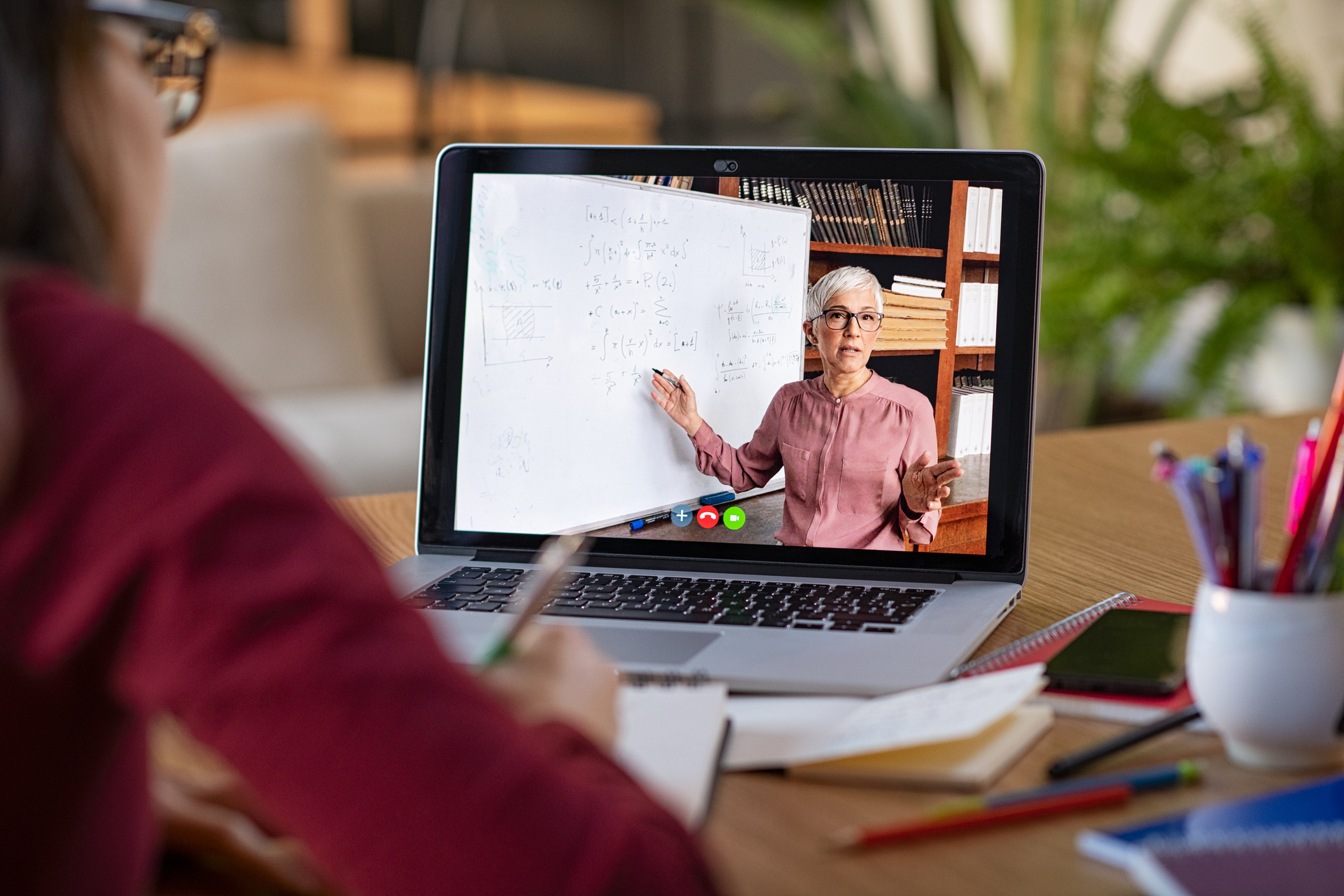 Succeeding in Online Education
As the global pandemic forced most higher education institutions around the world to move classes to all-online formats, colleges and universities began examining whether or not online education is effective for the long term.
Critics of online education say that it can be dry, not particularly engaging, and over-reliant on low stakes assessments, leaving students to wonder if they learned much at all. Critics also fear that there will be little to no student-faculty interaction in an online format. Because of this, University of Florida College of Journalism and Communications Advertising Professor Michael Weigold, the former director of the College's distance learning program, described steps that the University of Florida has taken to provide excellent education to a fully online student body.
In 2010, only a handful of online courses existed at the College of Journalism and Communications, with no fully online programs. Today, there are more than 600 undergraduate students and 200 master's degree students attending classes completely online. These students encompass four undergraduate majors and seven graduate specializations, and these numbers are expected to double in the next five to six years. In fact, as of 2017, online education was so prevalent that approximately one-third of all post-secondary students nationwide took some online courses, with 3 million students taking courses exclusively online.
In light of the expansion of online education in recent years, and especially in recent months, Weigold asserts that online education can be as or even more effective than face-to-face education if universities do two things: 1) take steps to both create a culture that embraces it, and 2) create guidelines that promote best practices for online teaching.
UF has taken multiple initiatives to do both, starting with hiring practices. The University created a set of institutional standards to both guide the selection of teachers and develop lectures, assessments, projects, and discussions to be tailored to the online space. These standards work in large part because they must be present in courses before they go live. "The requirement for a fully realized vision and execution of a course before it is offered" is a key strength of online teaching, according to Weigold.
Increased pathways for student-faculty interaction are also a consideration. Online education provides multiple avenues for students to engage and participate with their instructor and with each other, including collaborating, writing and sharing thought pieces, posting videos, audio files, or presentations, voting for ideas or opinions of others' work, and editing or critiquing the work of others. All of this can be done to scale so that students will have a voice even in very large classes. Course shells provide a wealth of information on student engagement, and faculty can use these tools to connect with students individually and within groups.
The recent switch to all-online education also provided the University with an opportunity to broaden the meaning of "student" and "teacher." Student learning data shows that online education offers opportunities to students who may not otherwise be able to enroll. As Weigold explains, "the online degree seeker is older than the traditional student, is working full-time and often has family responsibilities" prohibiting the travel to and from a physical campus necessary with face-to-face instruction.
Online education allows the University to recruit instructors from a pool of top working professionals, regardless of their geographic location. This widens the specialties that can be offered to students.
Weigold concludes that the biggest misconception about education is that it is primarily the transmission of information from faculty to student. In fact, information transmission is the least important thing that educators do. Students are looking for a coach, a mentor, and a professional who can offer valuable feedback and help students to make professional strides and connections. As the focus on student success continues to grow as an institutional goal, online tools will be critical for achieving it.
The original paper, "Succeeding in Online Advertising Education," appeared in the Journal of Advertising Education, 2020, Vol. 24(1), 69-73.
This summary was written by Marie Morganelli, Ph.D.
Posted: May 20, 2020
Tagged as: Michael Weigold, Online Education