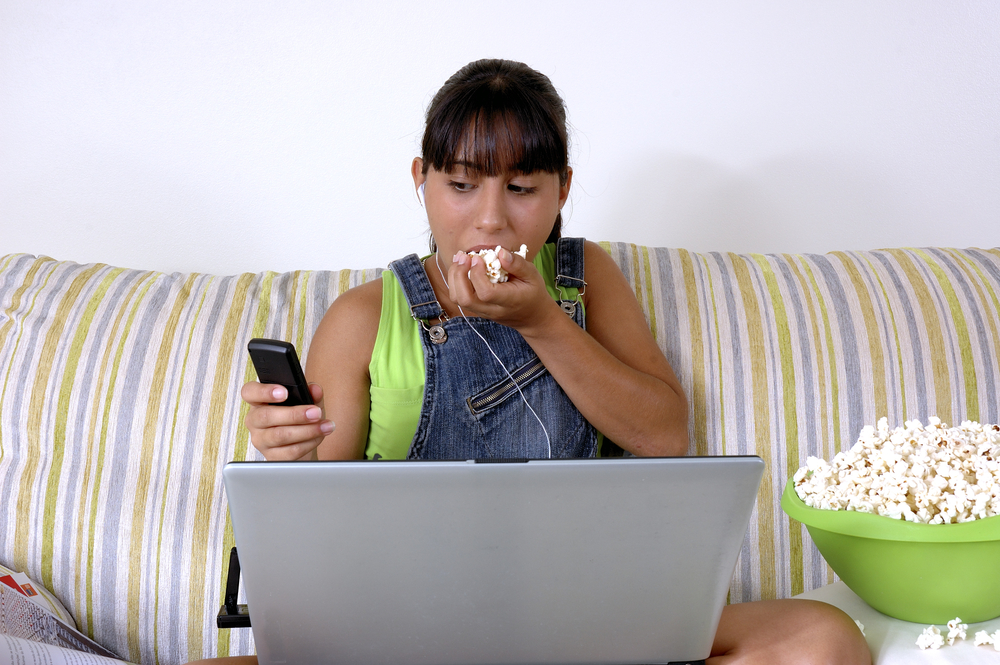 Who Engages with TV Shows on Social Media?
From epic dramas and award shows to Netflix binges, people are sharing and engaging with their favorite television moments on social media platforms. New research from the University of Florida College of Journalism and Communications tells us why.
People engage with their favorite TV shows on social media if they feel a connection to the show and its characters and if they are technologically savvy, according to findings published in the May 2015 issue of the Journal of Broadcasting & Electronic Media.
In the study, conducted by Telecommunication Professor Sylvia M. Chan-Olmsted and Miao Guo Ph.D 2012, more than 400 participants took a survey that assessed their motivations for using social media to engage with their favorite television shows.
The participants responded to survey prompts such as: "I have used my mobile phone to watch video clips, check photos, and text alerts or play games," and "Watching the program is one of the most important things I do each day or each week." They also indicated reasons for engaging with social media, citing, for example, relaxation or passing time.
The researchers found three factors that were particularly important.
First, "viewers who possess stronger preference for a specific type of program show more affinity toward the program and perceive it as more important and relevant in their daily lives" and they "tend to actively utilize various social media to connect with television shows," the researchers explain.
Second, when participants feel a connection to characters, engaging on social media acts as a form of interpersonal communication. "Viewers believe that they know the media persona as they do a friend, treating the interaction as an interpersonal relationship," the research suggests.
Lastly, whether or not a person is technologically savvy plays a role in whether they interact with television shows via social media.
However, the researchers note that engaging with a television show on social media is still somewhat uncommon and that social media engagement with TV programming was relatively new in the fall of 2011, when the study was conducted.
The study results offer a glimpse into the ways people use social media to engage with their favorite shows.
Journal of Broadcasting & Electronic Media
Posted: August 18, 2016