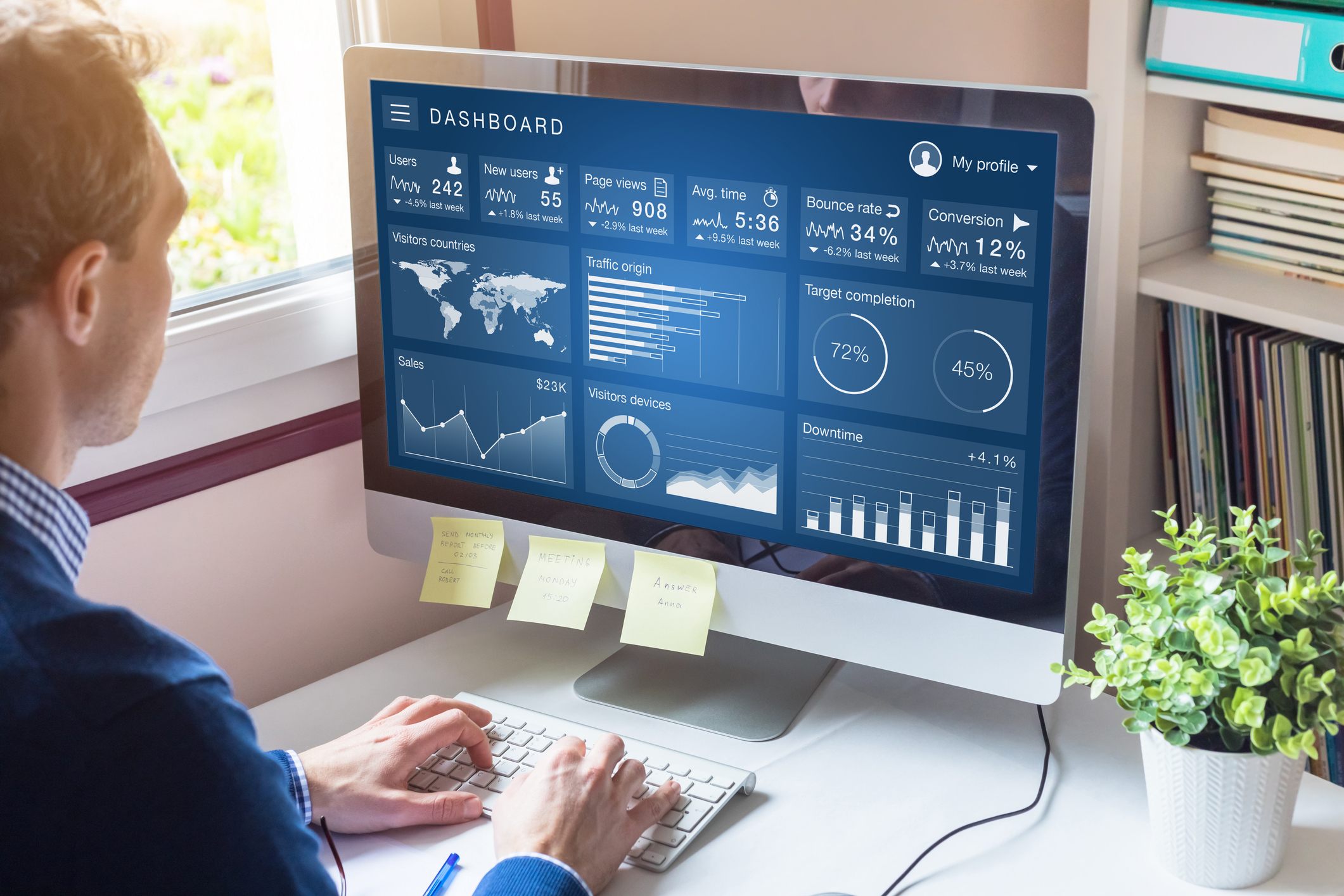 "Big Data is Not the Answer to Everything": Advertising Practitioners' Perception of Big Data
As ever-advancing digital technology spews more and more data about consumers, some industries are struggling with how to effectively collect, sort, interpret, and use big data. The advertising industry, in particular, recognizes the data gold mine, but faces challenges in how to effectively use that data to benefit clients and consumers.
University of Florida College of Journalism and Communications Advertising Associate Professor Huan Chen and Ph.D. graduate Brittani Sahm, wanted to understand the ramifications of the explosion of big data in advertising through interviews with 11 industry decision makers.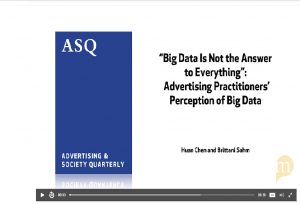 Four themes emerged from their discussions:
The introduction of big data has created greater expectations for practitioners.
Advertising professionals feel overworked and insecure in their employment as a result of increased data.
Questions have emerged surrounding the human versus machine relationship and whether or not big data helps or hinders advertising campaigns.
The definition of big data continues to be somewhat murky for those tasked with employing it within the advertising industry.
For example, one person interviewed during the research felt that relationships suffer when the focus of an advertising campaign is data driven. Another asserted that data can be misinterpreted and doesn't necessarily reflect the entirety of human experiences. It was suggested that greater data literacy was warranted, and that understanding big data added an additional burden and responsibility on agency employees.
Some practitioners felt making big data a central focus of advertising created higher expectations and the demands of the job more difficult. They also foresaw increased burnout among advertising employees due to the increased workload. Finally, there was no clear consensus among advertising decision makers regarding what exactly constituted big data. In fact, the definition and how big data should be used in advertising campaigns varied greatly depending on the scope and nature of the project and advertiser.
The researchers suggest future scholarship should delve more into this gray area as well as employee uncertainty concerning big data. They also believe a much larger scale study of the impact of big data is warranted as well as evaluating the diverse ways in which the industry uses data. They hope that their research will stimulate a concerted conversation among advertising practitioners as well as an assessment of how this new dynamic is contributing to workplace stress among advertising individuals.
The original article, "Big Data is Not the Answer to Everything": Advertising Practitioners' Perception of Big Data," was published in Advertising & Society Quarterly, Volume 20, Issue 3, 2019.
This summary was written by Dana Hackley, Ph.D.
Posted: October 18, 2019
Tagged as: Advertising, Big Data, Brittani Sahm, Huan Chen