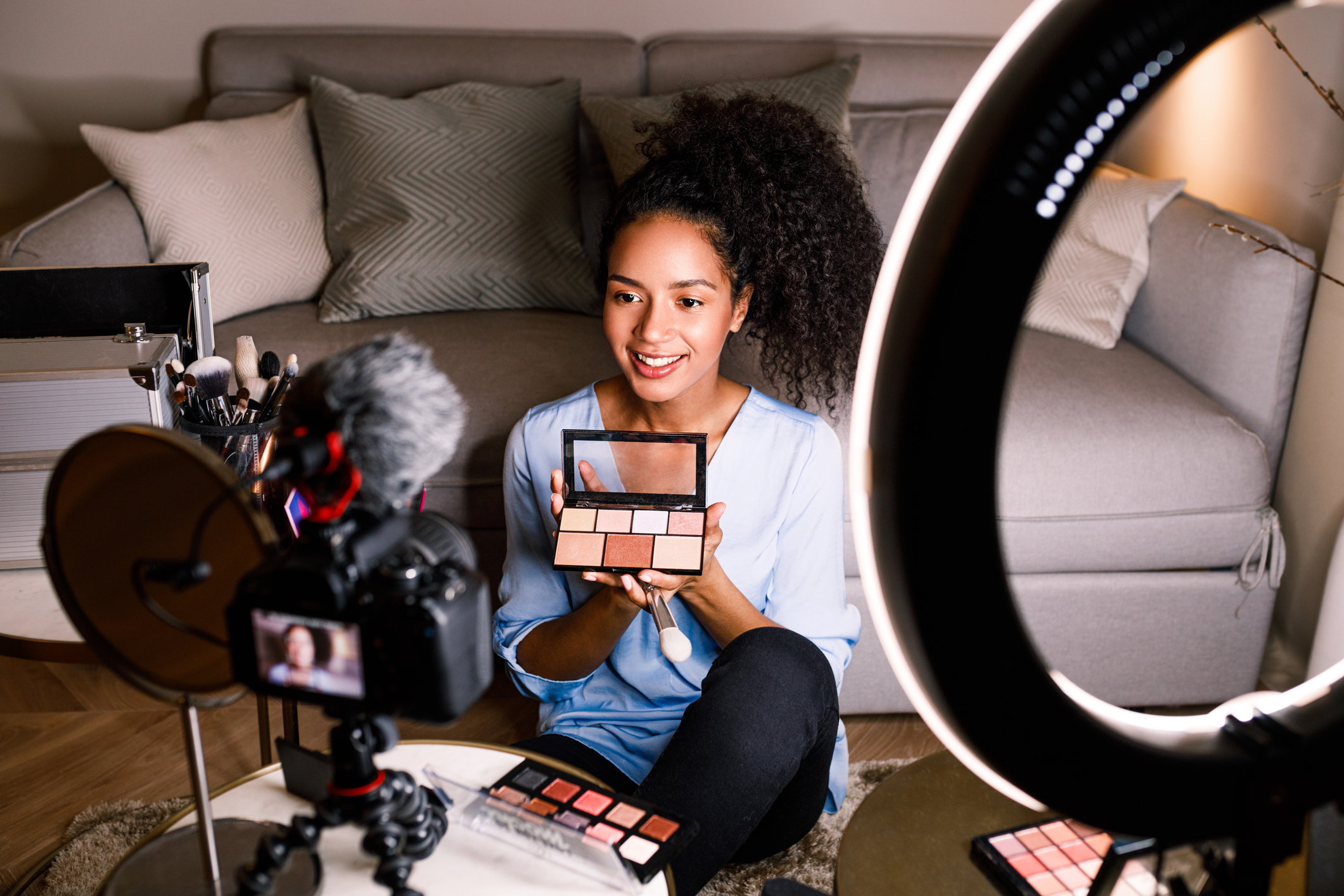 An Expert With Whom I Can Identify: The Role of Narratives in Influencer Marketing
Advertisers and marketer are increasingly using social media influencers to promote their products on platforms, particularly on Instagram. The influencers are driving engagement with the promise of an intimate look inside their lives and relationships all while pushing varying goods and services. And just like any good story, they are hooking followers with their plot twists, dynamic characters, and strategically placed advertising.
University of Florida College of Journalism and Communications Advertising Associate Professor Huan Chen and colleagues wanted to explore what strategies and tactics by social media influencers were most effective.
The researchers used machine learning-based topic analysis and deep learning-based image analysis to examine the content of captions and photos contained in nearly 8,000 Instagram posts by the top ten young adult beauty and fashion social media influencers. They looked at how those influencers engage with their followers regarding their personal and professional lives while advertising goods.
They found that while influencers tend to share both personal and professional stories online, social media users were more likely to engage with an influencer when they shared personal photos and content while being honest about the products they are endorsing. Specifically, followers reacted most favorably to first-person content such as photos of the influencer, like selfies and images with friends. Also, users seemed to appreciate endorsement disclaimers being up front and in the open rather than feeling like they are being misled.
Chen and her colleagues also discovered that brands are inclined to sponsor posts that reflect an influencer's area of expertise such as makeup, fashion, or travel. The study explains that social media influencers demonstrate an authentic connection to the product used within their area of interest, so followers are more likely to like a sponsored post in return. However, this does not negate the need for a disclosure.
Future research should look at ways in which these influencers can be manipulated to change their narrative to more align with the selling of a product. Also, the techniques they deploy to share their story while endorsing a product needs closer examination, as well as how marketers view the success of these social media influencer campaigns and which content is most successful in their eyes.
The original article, "An Expert With Whom I Can Identify: The Role of Narratives in Influencer Marketing," was published in the International Journal of Advertising, published online on Oct.20, 2020.
Authors: Yang Feng, Huan Chen, Qian Kong
This summary was written by Dana Hackley, Ph.D.
Posted: December 16, 2020
Tagged as: Huan Chen, Social Media Influencers, Social Media Marketing