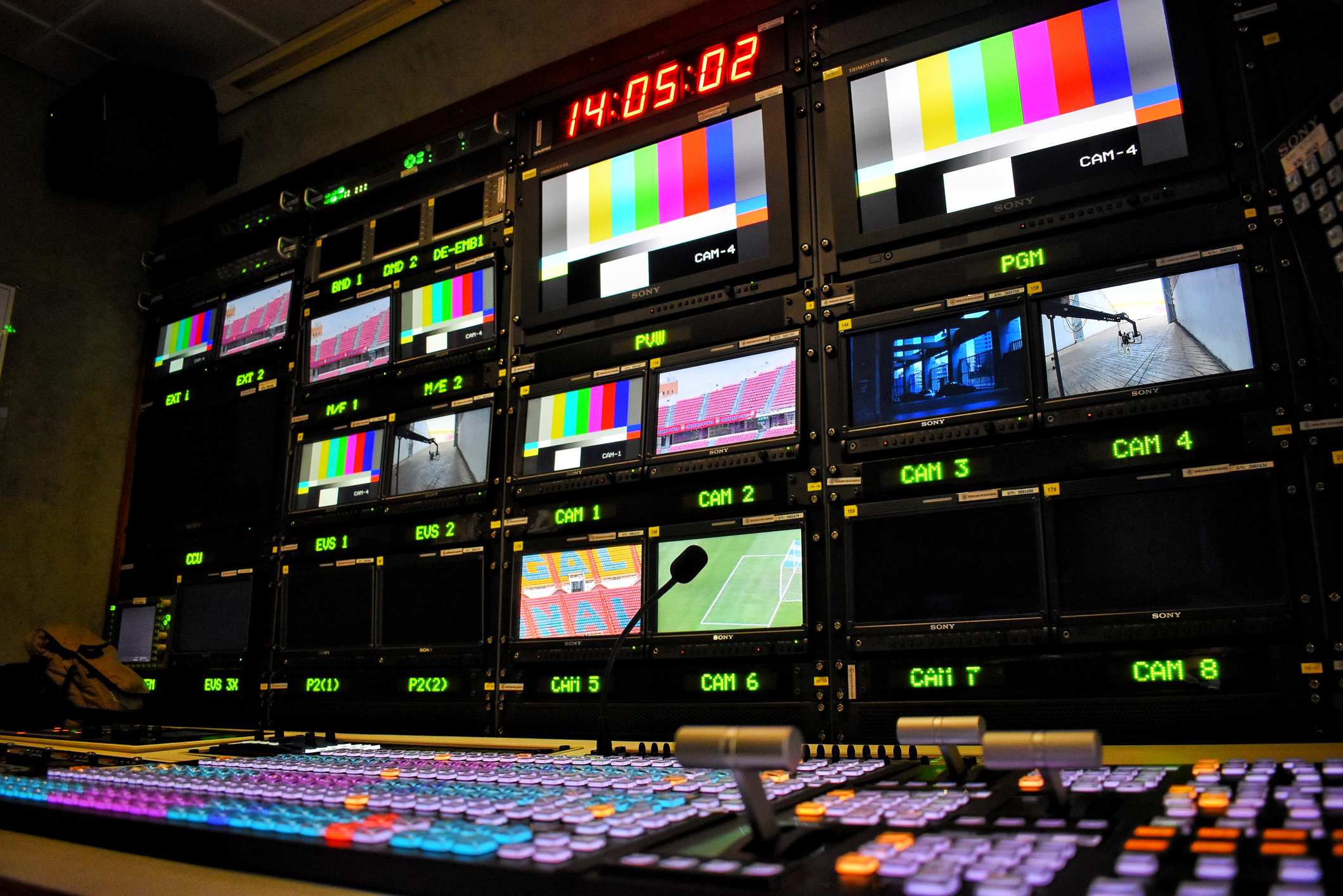 Behind the Scenes: COVID-19 Consequences on Broadcast Sports Production
The global pandemic has disrupted all facets of society, with one of the most notable being professional and collegiate sports. While some live sports broadcast productions had slowly been moving toward a more remote model to cut costs for years before the pandemic, University of Florida College of Journalism and Communications researchers suggest COVID-19 will speed up this trend.
A recent commentary by Roxane Coche, Telecommunication assistant professor, and doctoral student Ben Lynn, highlighted  three previous obstacles to live sports productions becoming completely offsite: technical limitations for communicating among the crew, expensive infrastructure for remote production hubs, and the very nature of change in a field with a traditional, late adopter mindset.
However, the researchers believe the enormous loss of live sports during the pandemic will tip the scales, making these once insurmountable challenges now the best course to realign an industry losing millions of dollars and fans.
While the immediate benefits include putting sporting events back on live television and streaming outlets, the authors caution that there could be repercussions. Sports broadcasting students could be discouraged from entering the field because of the lack of travel to high-profile sporting events, and it could cause a momentous shift in the existing sports broadcast curriculum. However, on the plus side, academics will have a new stream of mass communication and media management research in which to evaluate.
Overall, the authors see the potential for sports broadcast research and theory to play an important part in shaping and adapting real-life, practical remote sports productions. Future research can then analyze the longitudinal effects of sports broadcast productions that adopt the remote production model and compare them to those that choose not to implement it. In addition, universities with a sports broadcast program will need to continue to monitor enrollment if remote productions continue to replace the excitement of being at a stadium or venue.
The original article, "Behind the Scenes: COVID-19 Consequences on Broadcast Sports Production," was published in the International Journal of Sport Communication, Volume 13, Issue 3.
This summary was written by Dana Hackley, Ph.D.
Posted: September 18, 2020
Tagged as: Benjamin Lynn, Roxane Coche, Sports Production