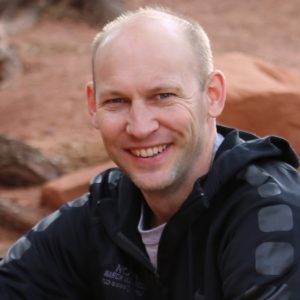 Benjamin Lynn
Ph.D.Telecommunication
Bio
I research and teach live remote sports productions. I have twenty years of experience as a network television camera operator and four years of experience teaching undergraduate students television production skills.
News
Publications
Presentations
Jin, J., Lynn, B., & Men, R. (2020). Relationship cultivation and public engagement via social media during the COVID-19 pandemic in China. Oral Presentation at Public Relations Society of America (PRSA 2020) Educators Academy Super Friday.
Research
Specialization
Mass Communication - Sports Broadcasts
Professional Interests
My professional interests include organizational decisions that effect live remote sports productions, organizational leadership communication (both internal and external), and pedagogical practices and how we effectively transfer knowledge to others.

My main methodological approaches are experiments, surveys, and content analysis, all through a quantitative lens.