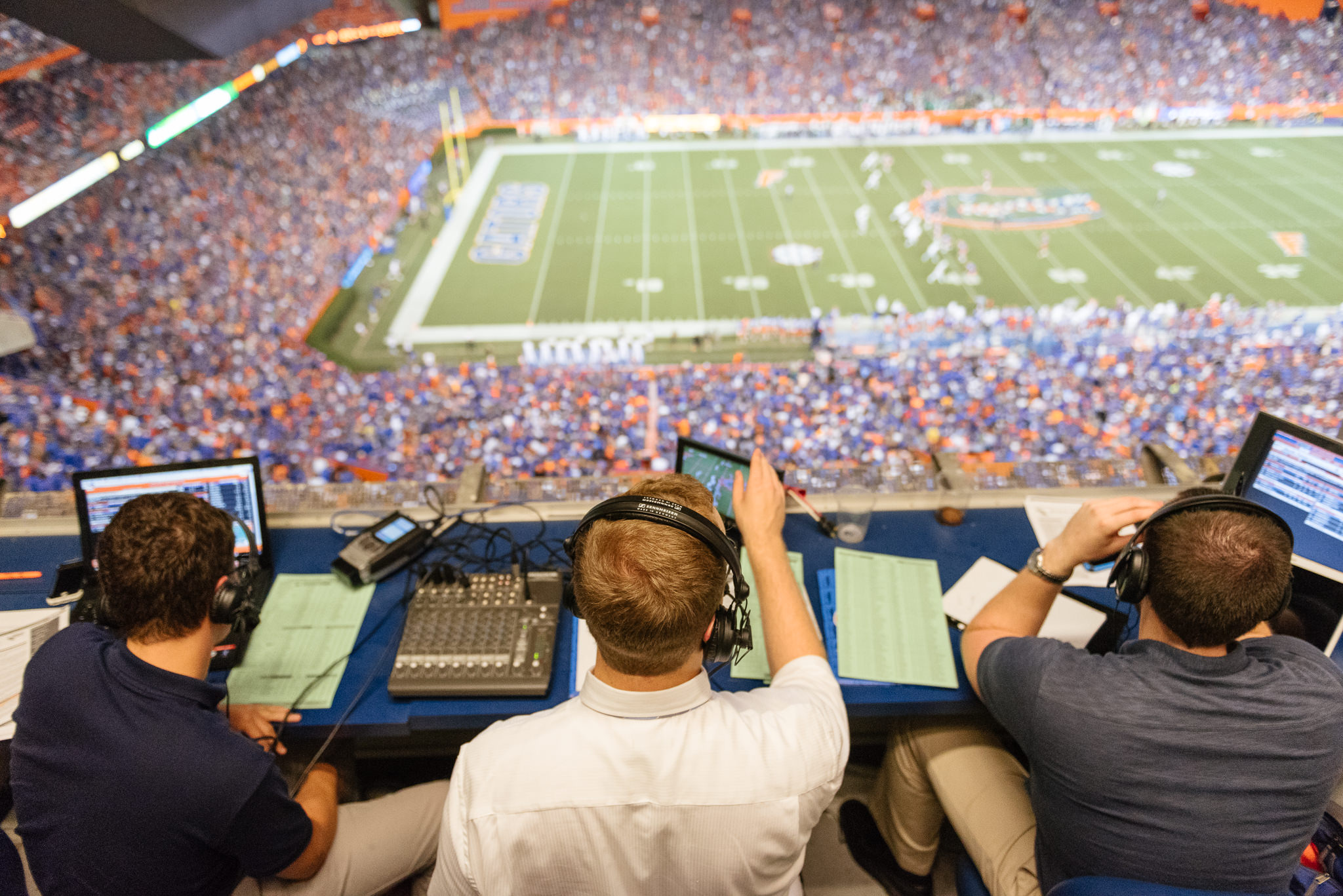 Sports Media Education's Evolution: Integrating Technology, Branding and Strategic Media
Sports journalism has evolved from simply including play-by-play and color commentary during a live game to incorporating more audio and visual storytelling elements. As a result, the education provided to sports journalism students should reflect these changes.
A new study by Roxane Coche, University of Florida College of Journalism Communications Media Production, Management, and Technology assistant professor and Sports Journalism Communication Program associate director, and Matthew Haught from the University of Memphis, recommends upgrading sports media curricula by including more information about branding principles and digital media tools like social media.
The researchers also found that faculty across the country feel these students should be more exposed to branding and marketing concepts through the use of social media and digital resources.
The study indicates that while student sports journalists learn to live-tweet during a game, they should also be taking advantage of additional tools such as blogging, podcasting, live streaming vlogs, and other social media platforms like Instagram, Tumblr, and TikTok. The study also finds that instructors are teaching self-branding but not strategic communication for players, teams, leagues, and the overall industry they cover.
The authors suggest that future research should evaluate student attitudes toward branding and social media in their journalism classes. Also, looking at what jobs these students
get as interns and as graduates could be beneficial to assess the skills they need to be learning while in school. Finally, sports journalism curriculum should be compared to other subfields such as entertainment, travel, and business journalism, which also all rely heavily on social media and branding.
The original article, "Sports Media Education's Evolution: Integrating Technology, Branding and Strategic Media," appeared in Teaching Journalism & Mass Communication, Vol. 11, no. 2 (2021).
 This summary was written by Dana Hackley, Ph.D.
Posted: February 3, 2022
Tagged as: Education, Journalism, Roxane Coche, sports