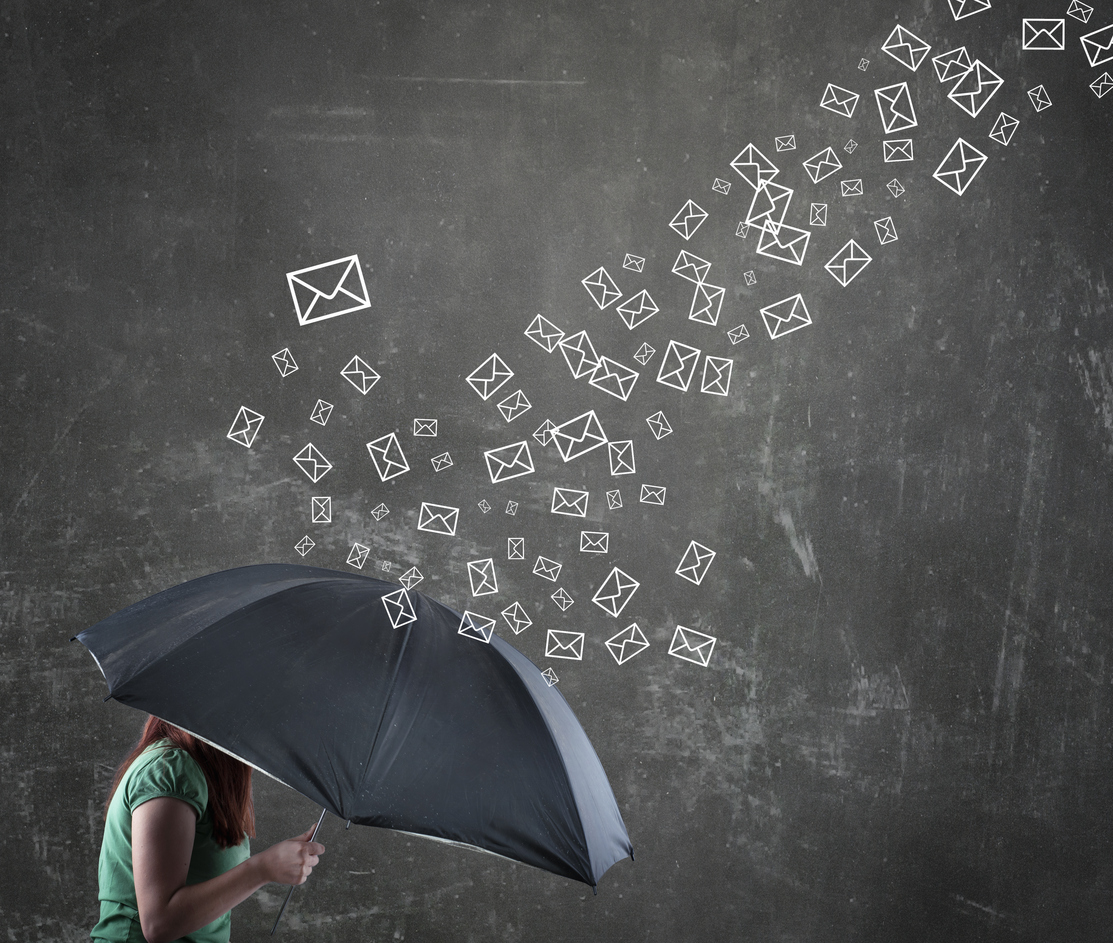 Is Spam Free Speech?
The protection of free speech guaranteed in the First Amendment is one of the most cherished — and familiar —rights Americans enjoy. Less well-known to the average citizen are legislative acts and various court rulings that make distinctions between types of "free speech."
In an age when smartphones and social media networks are ubiquitous, there is no shortage of speech from commercial firms directed to individuals. Unsurprisingly, perhaps, some commercial enterprises abuse their access with potential consumers in the form of spam.
Spam, defined as unsolicited commercial email, has grown dramatically as widespread uses of electronic devices drove connectivity wider and deeper among all segments of the public. State laws attempting to give the public relief from spammers date back to the early days of the internet. Nevada, in 1997, was the first state to enact legislation against spammers. As more states gradually weighed in over the years to control a growing problem, two patterns in legislation emerged. Some states focused their efforts on consumer protection aspects of spam. Other states were more explicit in wording anti-spam statutes to cover unsolicited email more broadly.
The federal government was also not idle on the spam issue. Congress passed the Controlling the Assault of Non-Solicited Pornography and Market Act of 2003 (CAN-SPAM). It was under the provisions of CAN-SPAM that one notorious spammer, Sanford Wallace, found himself sentenced to two-and one-half years in federal prison. Wallace had been a chronic spammer since the early 1990s, starting with spam faxes before graduating to spam emails. From 2008 through 2009, Wallace sent more than 27 million unsolicited Facebook messages. He also accessed more than half a million Facebook accounts, gained personal information, and sent spam to Facebook users' friends lists, pocketing money earned from traffic directed to other websites whose addresses were embedded in the Facebook messages. Wallace received his relatively light sentence by pleading guilty to one count of fraud, but lost a series of civil lawsuits for his activities.
In theory, CAN-SPAM superseded state anti-spam laws. However, the wording of CAN-SPAM indicated the act did not prevent individual states from enacting statues against emailers involved with fraud or computer crime. Subsequent state anti-spam laws have generally tried to word legislation to secure consumer protection, with provisions prohibiting misleading subject lines in email and misleading information regarding the real identity of the sender of the email. Nevertheless, anti-spam legislative efforts at the state level have not used uniform wording in statues —some tightly worded, others vague —and some spammers ignored state laws. And when taken to court, some spammers attempted to use a free speech argument in their defense.
To date, four states —Georgia, Maryland, Washington and Virginia —have had their state anti-spam laws challenged on constitutional grounds for violation of First Amendment free speech protection.
Georgia, in 1996, made it a crime to use in emails false identifying information and the use of trademarks, logos or copyrighted symbols without permission. The law's constitutionality was challenged by the American Civil Liberties Union (ACLU) in U.S. District Court and sought an injunction. The ACLU alleged that the law was unconstitutional since it restricted the use of web links with its ban on trademarks and trade names, unreasonably burdened anonymous speech and allowed for selective prosecution. Ultimately, the Court ruled the language of Georgia's statues was too vague and broad, not specific enough to limit only fraudulent speech.
In contrast to Georgia, a court in Washington State confirmed that the state anti-spam law did not violate First Amendment rights. The case involved a business in Oregon spamming residents in Washington. Eventually a state appellate court found the subject line in the spammers' emails was misleading since it deceived recipients into believing the emails were from friends or contained confidential information. In fact, the email contained advertisements.
Washington's statue, drawn specifically to regulate deceptive commercial speech, passed the constitutional test.
A state court ruling in Maryland confirmed the state's anti-spam statute was valid, since commercial speech was less protected than other forms of speech and that commercial speech had no protection when it was demonstrably false.
A different wrinkle in the commercial free speech argument occurred in Virginia. There, the Virginia Supreme Court ruled their states' anti-spam law was not constitutional since it banned the use of false routing information — disguising the identity — of the sender. The court held that in the case under review, the state law as written was not limited specifically to commercial email and thus speech from an anonymous sender was protected.
Following the twists and turns of litigation in various state courts can be confusing. But one thing is clear: carefully written statues that focus on false commercial messages are constitutionally valid. And none of those laws have slowed the volume of lawful commercial emails flooding everyone's inbox.
This summary is based on a new article, published in Communication Law and Policy, by Telecommunication Professor Jasmine McNealy titled "Spam and the First Amendment Redux: Free Speech Issues in State Regulation of Unsolicited Email"
Jasmine McNealy is an assistant professor in the Department of Telecommunication where she studies information, communication, and technology with a view toward influencing law and policy. Her research focuses on privacy, online media, and communities.
Posted: August 22, 2017
Tagged as: communication technology, First Amendment, free speech, Jasmine McNealy, Telecommunication, UF Research