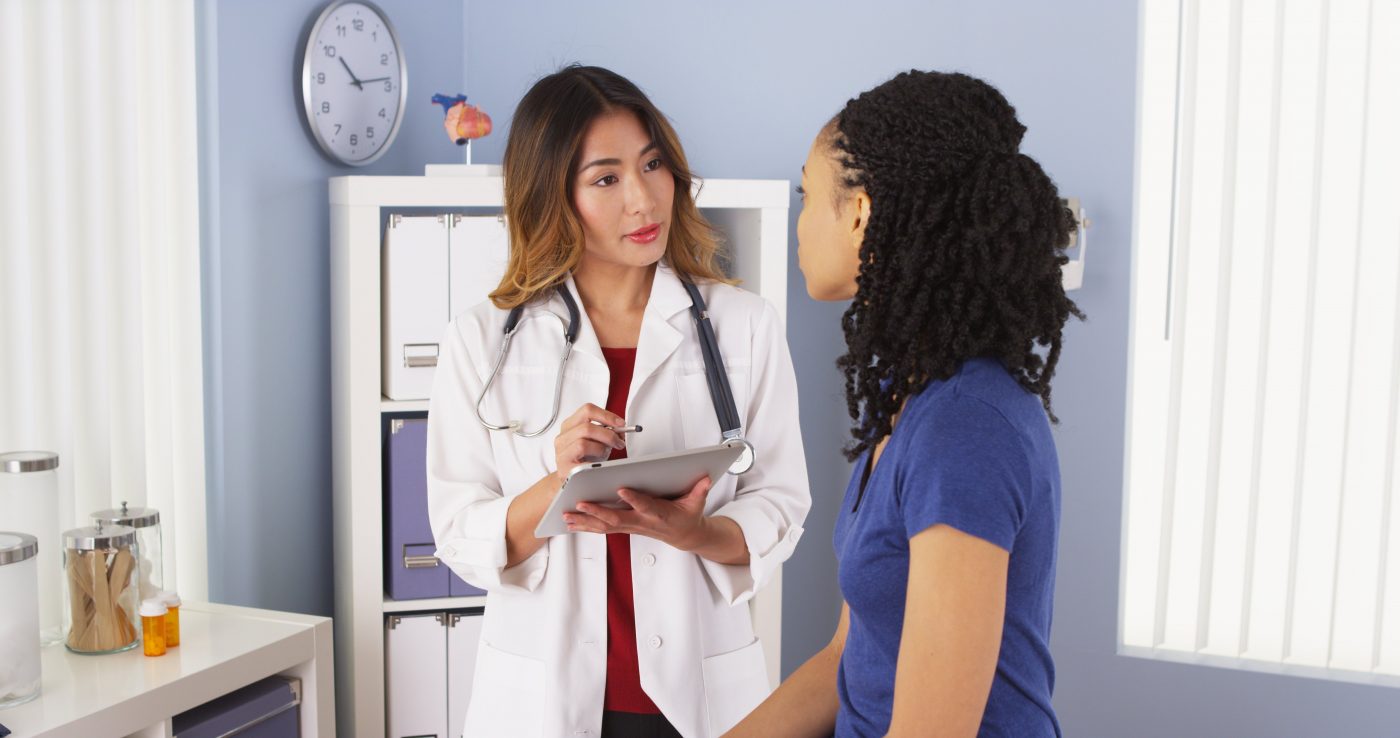 Changing Attitudes of Physicians May Improve Participation in Cancer Clinical Trials
In the ever-advancing world of medicine, access to a cutting-edge clinical trial treatment can help determine a cancer patient's future.
Although 20 percent of cancer patients are eligible for treatment clinical trials, participation hovers around three to five percent. Moreover, patients from racial and ethnic minority groups and underserved populations remain underrepresented in clinical trials, even though these groups experience a higher cancer mortality rate than the population as a whole. Carma Bylund, University of Florida College of Journalism and Communications Public Relations associate professor, with an additional appointments in the STEM Translational Communications Center, and at the UF Health Cancer Center, and a team of scholars set out to understand why.
In research published last year in the journal Clinical Trials, the researchers found that the attitudes of primary care physicians play a key role in a recently diagnosed cancer patient's access to and beliefs about clinical trial treatments. Acting as opinion ambassadors, they have the power to influence their patients' attitudes and behaviors.
"Low accrual rates to trials among minority and underserved populations have a significant effect on both the quality of research and the rate at which new scientific discoveries are made," the researchers said in the study. "Implications include, but are not limited to, generalizability of research findings, equity in provision of health care and accuracy of racial- or ethnic-specific subgroup analyses."
Primary care physicians play a critical role in a patient's access and willingness to participate in such a trial. Not only do they provide referrals and manage their patients' pain; they often offer advice about treatment options and provide psychosocial support for their patients and their families.
Previous studies have determined that a recommendation from a trusted physician was the primary factor influencing a patient's decision to enroll in a clinical trial. However, more often than not, primary care physicians prefer to relegate conversations about trials to their patients' oncologists.
"Enhancing physicians' understanding of trials and improving their capacity to inform patients about the possibility of trial participation may help to ameliorate some patient confusion or concern," they said in the study.
The researchers measured primary care physicians' knowledge, attitudes and beliefs about cancer clinical trials. They surveyed 127 physicians in the New York City area who serve predominantly minority patients. Physicians were asked about their patient population, trial knowledge and attitudes, their interest level in further training about trials as well as their personal demographics.
The team found that the physicians had little experience with and low knowledge of cancer clinical trials, yet they had positive attitudes toward them, indicating a strong interest in learning more about their roles in trials. Further, the results suggested that Black and Latino physicians, as well as those with more positive attitudes, were more likely to be interested in future training opportunities.
"Latino and African-American physicians may be more likely than White physicians to recognize that patients from ethnic and racial minority groups have been underrepresented in clinical trials and may be motivated to ameliorate ongoing disparities in care and survival rates," the researchers proposed.
The researchers insist a paradigm shift in physician attitude is necessary, and it must begin as early in medical training as possible.
"Trying to influence physician behavior, after they form their beliefs, will be both important and challenging," the researchers said. "Future research should focus on improving knowledge and changing attitudes and beliefs in medical school and residency training, to make thinking about clinical trials as a treatment option more normative and routine."
Next, this team of researchers will use their findings to implement and evaluate a training program for primary care physicians, with the goal of boosting these key influencers' roles in cancer clinical trial participation
Posted: March 28, 2018
Tagged as: cancer communication, Carma Bylund, Clinical Trials, health communication, STEM Translational Communication Center, UF Research