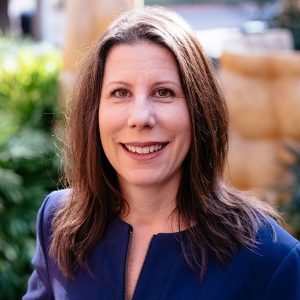 Marcia DiStaso, Ph.D.
Associate Professor and Chair - Department of Public Relations
Bio
Marcia DiStaso is a national leader in research on digital/social media and financial communication/investor relations in public relations, and is widely known and respected for her distinguished career in research, teaching, and service. She won the Public Relations Educator of the Year Award from the Public Relations Society of America (PRSA) in 2016 and was recognized as an AEJMC Emerging Scholar. She also is a member of the highly acclaimed Arthur Page Society. She was an associate professor at Penn State University prior to accepting the position at UF.
Education
Ph.D., University of Miami
M.A. in Mass Communication, University of South Florida
B.S., in Economics, University of South Florida
News
Publications
"America's Most Admired companies social media industry divide,"
Journal of Promotion Management, 2015

"How Occupy Wall Street influenced the reputation of banks with the media"  Corporate Reputation Review, 2015
"Managing a health crisis on Facebook: How the response strategies of apology, sympathy, and information influence public relations"
Public Relations Review, 2015
"Ethical practice of social media in public relations"
Routledge, 2014
"Influencing public opinion from corn syrup to obesity: A longitudinal analysis of the references for nutritional entries on Wikipedia"
First Monday, 2014
"The state of social media research: Where are we now, where we were, and
what it means for public relations"
Research Journal of the Institute of Public Relations, 2014
"A benchmark analysis of the strategic use of social media for Fortune's Most Admired U.S. companies on Facebook, Twitter and YouTube"
Public Relations Journal, 2013
Courses
Syllabi from the current and three previous semesters: