Marcia DiStaso Named Ragan/PR Daily Educator of the Year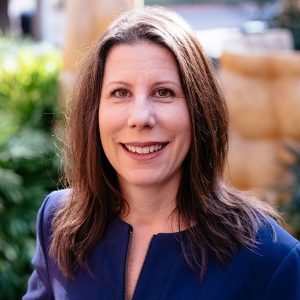 University of Florida College of Journalism and Communications Associate Dean for Research Marcia DiStaso has been named Educator of the Year in this year's Ragan & PR Daily Communicators of the Year Awards.
The Ragan and PR Daily Communicators of the Year Awards honor the industry's most creative, dedicated and innovative communications academics, professionals and teams.
In announcing the award, the organizers cited DiStaso, former UFCJC Public Relations department chair, for her research and pioneering programs for next-generation public relations professionals. Accomplishments cited include:
Winning the 2021 Institute for Public Relations Pathfinder Award, which recognizes the lifetime achievement of an individual who has made significant and sustained contributions to the body of knowledge and practice of public relations through published research.
As department chair, establishing the Hispanic Public Relations Student Association, Black Public Relations Student Society and Asian Public Relations Student Association. "Through these unique groups, she helps create an inclusive experience — one that aids students in building a 'family' they can grow with. The groups also provide leadership opportunities and serve as a model, paving the way for similar groups to debut at other universities," the award organizers said.
Adding a new course, "Industry Perspectives," which enables students to explore different parts of public relations, including brand sustainability communication, change communication, and Military PR.
In 2020, DiStaso was named one of PRNEWS' Top Women in PR and in 2019 PRNEWS named her PR Trainer/Educator of the Year and inducted her into their PR Measurement Hall of Fame.
It has been a stellar year for the UFCJC Public Relations Department. The program was named PR Week's Outstanding Education Program and senior Sarah Main was named Outstanding Student of the Year; a team of public relations seniors won the annual Public Relations Student Society of America Bateman Case Study Competition; and two students were named PRNEWS Social Impact Awards Graduate Student of the Year and Undergraduate Student of the Year.
Posted: May 19, 2023
Category: College News
Tagged as: Educator of the Year, Marcia DiStaso, PR Daily, Ragan