UFCJC Public Relations Program Named Top Program in U.S. by PRWeek
The University of Florida College of Journalism and Communications (UFCJC) Public Relations program has been named the 2023 PRWeek Outstanding Education Program. Public Relations senior Sarah Main was named Outstanding Student of the Year.
The PRWeek Awards, now in its 24th year, is considered one of the most prestigious award programs in the public relations industry.

(This video was part of the award entry packet. Public Relations Department Chair Myiah Hutchens was interim chair when the video was produced.)
The UFCJC program was cited for its "track record of creating career-ready graduates." One of the award judges said this about the program: "From its impressive faculty to its evolving curriculum to its track record for employment, the University of Florida really blew me away."
UFCJC's program has been a finalist for this award in 2021 and 2022, including honorable mention in 2021.
"I couldn't be prouder of our Public Relations program," said UFCJC Dean Hub Brown. "We are honored that PRWeek has recognized our efforts to recruit top faculty and staff to teach our students, our investments in world-class experiential opportunities, and the amazing talent of the students themselves."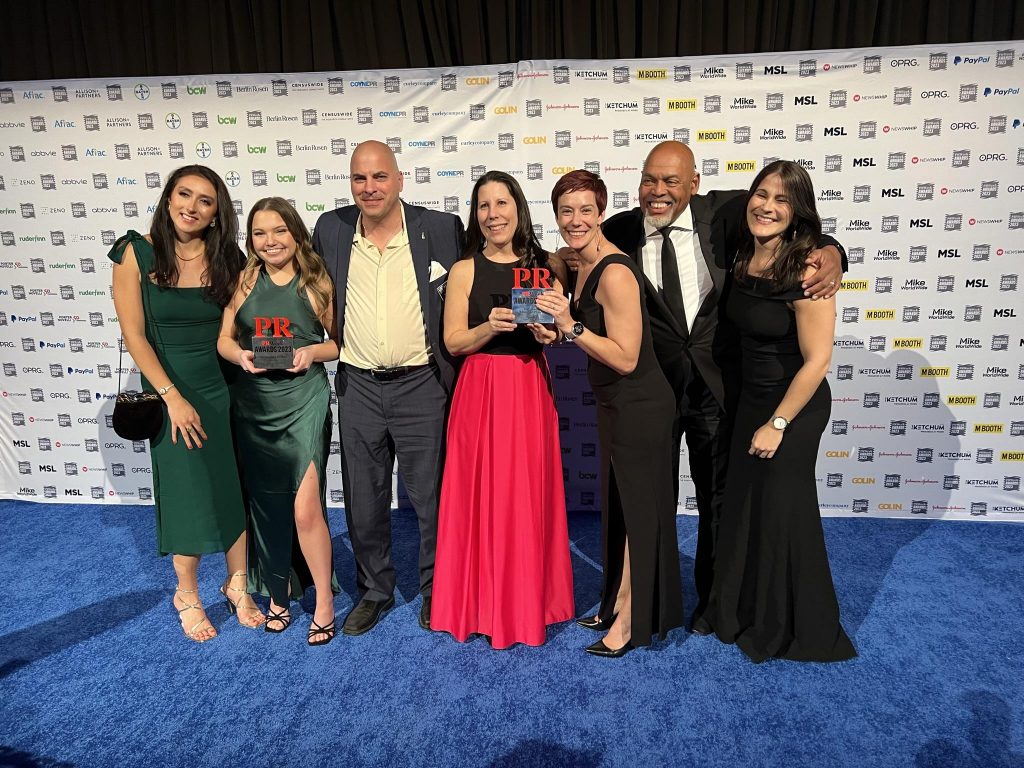 In announcing the winners, PR Week said, "The PR department at the College of Journalism and Communications is rich with experience in the field: Full-time faculty members have an average of 11 years in academia and 15 years of PR experience. From a former vice chair at Burson-Marsteller (Pat Ford) to the director of communications at Public Citizen (Angela Bradbery), professors provide students with a wealth of knowledge.
"Just as faculty bring real-world expertise to their classrooms, the department creates opportunities for students to learn PR by actually doing the work. The Agency, located in the PR department's building, is led by professionals and staffed by students working on programs with Disney, Amazon Alexa, Uber, Coca-Cola and others."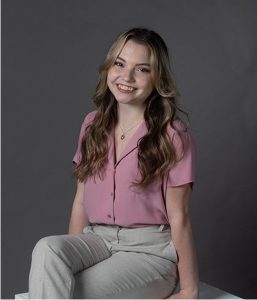 Outstanding Student of the Year Sarah Main's entry explored ways for Meta to promote respectful, civil speech in the lead-up to the 2024 elections using Grammarly's artificial intelligence application.
"Main proposed that the campaign launch focus on the importance of civil discourse, while supporting text tools and tone detectors, powered by Grammarly, which would flag a post if it is likely to come across as argumentative or angry…. Micro-influencers, drawn from across the political spectrum, would spread the campaign's message. Meta itself would take a stand as a company, with statements condemning hate speech and by increasing the size of its trust and safety team by 50%."
One judge praised Main's proposal on civil discourse as a "very creative use of AI to help flag inappropriate language prior to distribution. An excellent format to share the objective and tactics for each strategy."
Public Relations senior Ava Girard was named one of the top five Outstanding Students of the Year.
This is the second year in a row that a UFCJC student has won PRWeek's Outstanding Student of the Year. In 2002, Angela Null, B.S. Public Relations 2022, an online student, was selected as the Outstanding Student and Alexandra Sansotta, B.S. Public Relations 2022, was named one of the Top 5 Outstanding Students
Posted: March 17, 2023
Category: College News
Tagged as: Ava Girardo, Marcia DiStaso, Myiah Hutchens, Outstanding Education Program, PRWeek, Sarah Main