Two CJC Students Honored in 2022 PRWeek Awards Competition
Two University of Florida College of Journalism and Communications Public Relations seniors received national recognition in the 2022 PRWeek Awards competition. Public Relations senior Angela Null was selected as the Outstanding Student and Public Relations senior Alexandra Sansotta was named one of the Top 5 Outstanding Students.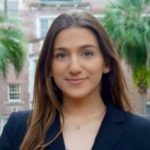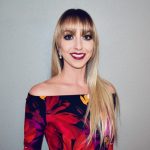 The entry from Null, who is a student in the Public Relations online program, analyzed Gen Z and millennial media consumption habits and the popularity of gaming. She proposed creating a Fantasy Olympics where one lucky participant would win a trip to Paris to see the 2024 Summer Olympics.
Null also included a partnership with TikTok, encouraging viewers to post an #OlympicVictoryDance while using influencers to expand the campaign's reach. Other partnerships would address concerns about the mental health of athletes and drug use and doping. By working with Médecins Sans Frontières (Doctors Without Borders), the Olympics would become a vehicle for educating the public about COVID-19 and the organization's staff would provide testing, temperature checks, free masks and hand sanitizer.
Null's winning entry earned high praise from a judge for the meticulous legwork Null conducted for this assignment: "It clearly comes from the research and meets the goal of the campaign."
Now celebrating its 23rd year, the PRWeek Awards celebrate the best of the best corporate, agency, nonprofit and education teams, and the work they produce.
Posted: March 18, 2022
Category: College News, Student News
Tagged as: Alexandra Sansotta, Angela Null, PRWeek Awards 2022