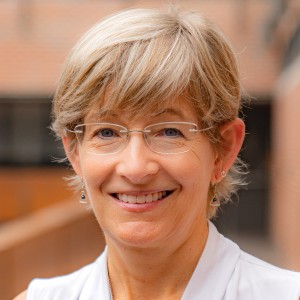 Angela Bradbery
Frank Karel Endowed Chair in Public Interest Communications - Department of Public Relations
Bio
Bradbery, a 1986 UFCJC journalism graduate, was named Karel Chair in Public Interest Communications in 2020.
Before joining the College, she had worked at Public Citizen, one of the most effective public interest organizations in the country, since 1999 and had been Director of Communications since 2006. Her responsibilities included developing and implementing communication strategies at the national, state and local levels and leading communication planning and implementation for coalitions of allied public interest organizations.
In 2003, Bradbery co-founded Smokefree DC, a nonprofit, all-volunteer membership organization that achieved the passage of landmark smoke-free workplace legislation in Washington, D.C., in 2006. As part of that effort, Bradbery mobilized grassroots activists, did educational and media outreach and lobbied elected officials.
Prior to joining Public Citizen, she was a reporter with The Palm Beach Post in West Palm Beach, Florida, the South Florida Sun Sentinel in Fort Lauderdale and the Chicago Tribune. She covered a wide variety of issues, with a focus on local, regional and state government. In 1997, she moved to Washington, D.C., to work for Thompson Publishing Group.
Areas of Expertise
Activism, Advocacy, Nonprofits, Public Interest Communications
Education
B.S. Journalism, University of Florida
News
Courses
Syllabi from the current and three previous semesters: