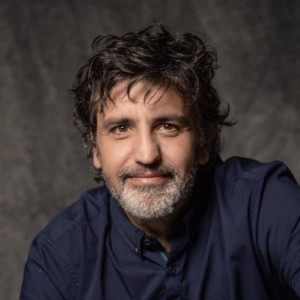 Mariano German Coley
Lecturer in Creative - Department of Advertising
Bio
German has had more than 15 years of international experience as a creative director in Europe, Latin America and the U.S., and has spent more than 10 years leading multicultural creative teams.
Most recently, he was Creative Director at Marca Miami, where he led creative teams in developing more than 360 campaigns for clients such Dish Latino Network, Subway and Deezer. Prior to joining Marca, he held creative director positions at companies including Conill Saatchi & Saatchi, The Community, SONY Music and Y&R in Miami, Lopez Negrete in Houston, Saatchi & Saatchi and Leo Burnett in Puerto Rico and Tactics Europe in Madrid.
German has worked with a number of Fortune 500 brands including Procter & Gamble, Coke, McDonald's, Chrysler, Toyota, RAM, Nissan and Verizon. He has won more than 200 international advertising awards, including Cannes, D&AD, One Show, Clio, Radio Mercury, Fiap, El Sol Iberoamerican Festival, El Ojo de Iberoamerica, and Wave Brazil.
German will be teaching copywriting and visualization and additional creative advertising electives, and will lead the department in developing a creative advertising certificate. The Advertising Department is exploring entering more national creative advertising competitions.
Areas of Expertise
Advertising Campaign, Research and Strategy, Copywriting, Creative Leadership and Direction, Integrated Communication, Multinational Ad Campaigns, Onmichannel Multichannel Communication Campaigns
Education
Bachelor Degree in Advertising and Public Relations. University of Navarra, Spain.
News
Courses
Syllabi from the current and three previous semesters: