Journalism Instructors
In addition to full-time faculty, many courses are taught by staff members of the Innovation News Center, Ph.D. students, and adjunct professors (professionals in their field who teach on a part-time or course-by-course basis). The following people regularly teach in the Department of Journalism.
Zach Abolverdi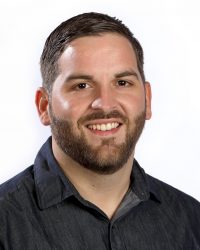 Zach Abolverdi is UF journalism grad and multimedia journalist with 12 years experience covering college and high school athletics on various platforms, including print, online and radio. He is currently the Gators Online Senior Writer for On3.com and an Adjunct Professor at the University of Florida, teaching the Sports Reporting class. His work consists of beat reporting, feature writing, in-depth analysis, longform journalism, directing videos and hosting podcast/radio shows.
Zach graduated from the University of Florida's College of Journalism and Communications in 2014. While in school, he won a William Randolph Hearst Journalism Award in the Sports Writing category. He began teaching at his alma mater in 2021 and enjoys helping students turn their passion for sports into a career.
Prior to joining On3, Zach spent a total of seven years at the Gainesville Sun (2010-15, 2021) along with stints at Rivals, the Atlanta Journal-Constitution and the Lake City Reporter. He also served as the General Manager and Publisher of Gator Bait Magazine in 2018 and hosted a radio on ESPN Gainesville from 2016-19.
Shannon Alexander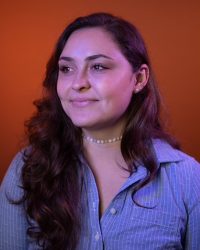 Shannon Alexander is a graphic designer specializing in typography, two-dimensional animation, branding, and illustration. She is currently the Senior Graphic Designer at the College of Journalism and Communications. Her work is focused on digital communication with an emphasis on storytelling, research, and problem-solving. At UF, she draws inspiration from the welcome embrace of the UF community and reinvests positivity and fun back into campus through illustration and design.
Shannon graduated from the University of Florida with a B.F.A. in Graphic Design, a minor in Art History, and a minor in Mass Communications. Prior to her current role, she served as the Marketing Graphic Designer and Digital Content Designer for UF Strategic Communications and Marketing from 2019 to 2022.
The past six years, Shannon has completed freelance design work with a focus on web design, branding, social media, and digital marketing. These clients ranged from music venues, restaurants, digital marketing agencies, and luxury Palm Beach establishments (including Worth Avenue, Altima Public Relations, Charlotte Kellog, and Angela Reynolds Design).
Dania Alexandrino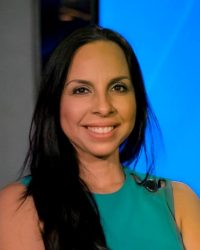 Dania Alexandrino is the Spanish Language News Manager and instructor of the Noticias bilingual news production courses. In the INC she supervises all of the Spanish language news production which is published on multiple platforms such as wuft.org/noticias, the Noticias WUFT social media accounts, as well as Spanish Language news and sports briefs which air on WUFT-TV and WRUF-TV. Her students also produce a half hour Spanish language weekly news radio show which airs on WUFT 89.1 FM every Saturday morning. Since she joined CJC in March of 2017, the Noticias platform has multiplied its production offers and in addition has more than doubled enrollment in the Noticias course.
Dania came to CJC after 15 years working as a TV News reporter for national and international news outlets like Univision and CNN, where she held contracts up until her hire at UF. She also worked in Puerto Rico's number #1 newscast "Noticentro" which airs on the island's #1 TV station, WAPA TV. She has covered everything from entertainment, to hurricanes, and economic crisis in Puerto Rico. She grew up in Boston where she started her radio and TV careers prior to moving to her native PR where she worked for a decade before joining UF.
Hank Astengo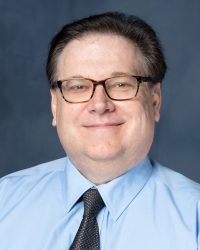 Hank Astengo is a proud graduate of the University of Florida's College of Journalism and Communications with over 20 years of experience as a sports anchor and reporter. Hank has worked for television stations in California, Florida, Georgia, Tennessee, even Guam. Most notably, Hank worked for Gainesville's ABC affiliate, WCJB, as sports director. Hank teaches an introductory course in sports anchoring and reporting.
Alex Avelino
Originally from New Jersey, Alex is a double Gator and holds a bachelor's in psychology and master's in mass communications. Her capstone project, Underrepresented No More, is a multimedia website of resources for pre-veterinary students with a special focus on underrepresented minorities.
Alex serves as the Marketing and Communications Specialist for UF's College of Veterinary Medicine. She teaches Survey of Veterinary Professions in the Department of Animal Sciences.
Before veterinary medicine, Alex spent seven years as a preschool teacher. She loves Stephen King, jazz and houseplants.
James Bates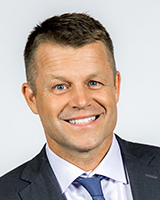 'Batesy', as 'The Head Ball Coach', Steve Spurrier, calls him, teaches a play-by-play/TV-host course. He played college football at the University of Florida as a middle linebacker, where he attained All Southeastern Conference status and was a captain of the Florida Gators' 1996 national championship team, while graduating with a telecommunication degree. In October of 2014 he was inducted into the Florida / Georgia Football Hall of Fame.
Between hosting, play-by-play and analysis for over a dozen different networks, James has logged thousands of hours in front of the camera and has 3 Emmy Awards to show for it. He is also very proud of his work behind the camera, as he has produced and directed many documentaries, most recently a five part series, "Here Come The Gators" featuring Billy Donovan and Gator basketball for Sun Sports.
When the cameras are turned off, he can be found with his wife, Tina, and three children, or painting in his studio. James is also an accomplished artist who has had many gallery showings, most recently in Santa Fe, New Mexico. His work on "Sister Hazel' hangs in Orlando's House of Blues & recently completed a large commissioned piece for new University of Florida President Fuchs' house
Ethan Bauer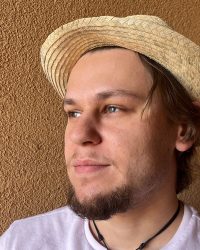 Ethan Bauer is a staff writer for Deseret Magazine based in Provo, Utah, and originally from Miami, Florida, which he misses very much. He's a 2018 graduate of UF's College of Journalism and Communications, and a 2019 graduate of the Columbia Journalism School. Long ago, he worked for the Alligator's sports section, covering cross country, women's basketball, football and baseball while spending three semesters as assistant sports editor and one semester as sports editor back when the paper still printed five days per week. He's proud to have the Alligator 'a' tattooed on his forearm. He's also written for the Miami Herald, the Tampa Bay Times, the Associated Press and the Los Angeles Times. During his time as a student, he was a Jim Murray Scholar, a Hearst Award winner and an SPJ Mark of Excellence winner for sports columns. He's since won numerous professional awards in Utah and the intermountain West, including best-in-state from the Utah SPJ for personality profile, sports deadline reporting, sports non-deadline reporting and best magazine story. He writes about politics, restaurants, family history, adventure and — you guessed it — sports.
Kelly Bjorklund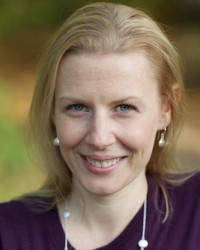 During the 2023-2024 academic year, Kelly is delighted to be teaching the UF Journalism course Media, Culture, and Identity, an interdisciplinary course that analyzes how the media represents groups, identities, and issues and how these representations can impact opinions and behaviors. A former speech and debate coach, she enjoys helping students pursue their passions for communicating.
A faculty member at the University of Colorado's College of Media, Communication and Information, Kelly serves as a Lecturer in Communication.
Kelly is also a PhD researcher at the University of Staffordshire, focusing on how journalists have been targeted by states during conflicts, if and how established codified norms are changing, and what the effects are on freedom of expression and modern warfare.
A working journalist, Kelly is a senior writer and editor for Radio Free Europe/Radio Liberty, which provides news and information to countries without a free press. As a contributor to Foreign Policy Magazine, she investigates and analyzes complex international issues.
Kelly spent seven years writing about human rights, international relations, and security for Radio Free Asia. In addition to academia and journalism, Kelly has been engaged with multiple international human rights NGOs and civil society organizations on communications, policy, and strategic planning.
Her topical expertise is in human rights; press freedom and freedom of expression; disinformation/misinformation; international relations; political and non-profit communication; and media, culture, and identity.
Gregg Birnbaum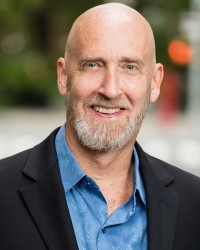 Gregg Birnbaum is a longtime reporter and editor, having served most recently as the interim business editor of the Miami Herald. Prior to that, he was the assistant managing editor for politics at NBCNews.com from 2017-2021 and led the site's coverage of national politics and the 2020 presidential campaign, as well as overseeing digital reporting on the White House, Congress and Supreme Court. Birnbaum also was a senior editor on the CNN.com politics team from 2015-2017, handling breaking news, the 2016 presidential campaign live blog, national security coverage and reporter training. Other positions Birnbaum has held include as managing editor for politics at the New York Daily News, deputy managing editor at Politico and political editor of the New York Post. He has taught journalism as an adjunct professor at Baruch College, in the City University of New York system, since 2014. He lives in Miami.
Jennifer Braddock, M.Ed., Ph.D.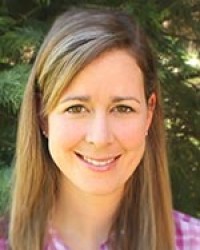 Jennifer Braddock holds a Ph.D. in Mass Communication with a specialization in international and intercultural communication from the University of Florida. Prior to that, Dr. Braddock earned a Bachelor of Arts in Spanish and Communication Studies from Western Kentucky University and a Master of Education in Higher Education Administration degree from Georgia Southern University. Amongst these educational experiences, Dr. Braddock also has worked as the Pricing/Inside Sales manager for an international logistics provider and as the Assistant Director for Housing and Residence Life at Armstrong Atlantic State University.
With three degrees in hand, Dr. Braddock has continued teaching graduate and undergraduate courses at the University of Florida to include interpersonal communication, public speaking, business writing, multimedia writing, data literacy, global communication, research methods and communication theory.
Dr. Braddock's research agenda includes health communication and intercultural communication among other interests. She and her UF colleagues have presented their research at conferences from Auckland to Paris and many cities in between, resulting in twenty plus journal articles and book chapters. Dr. Braddock is currently writing a web-based textbook entitled, Becoming global citizens: A handbook for international media and communications.
Dr. Braddock is dedicated to giving back through volunteerism and has taught ESL classes, coached boys' and girls' basketball teams, led writing workshops for military members, served as an air station Ombudsman, and currently teaches art classes at a local elementary school.
As a military spouse, Dr. Braddock has lived all over the United States, but currently resides in the San Francisco Bay area with her husband and four children. They love to explore new cities as a family and also enjoy hiking and camping. Connect with her on LinkedIn.
Vicki Bradley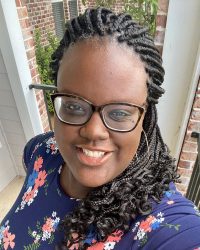 Vicki Bradley is a news leader with more than a decade of news producing and leadership experience in newsrooms in North Carolina, Georgia, Texas and Florida. She is a 2007 graduate of Winston-Salem State University, where she received a Bachelor of Arts degree in Communications. In 2020, she earned a Master of Science in Communications from Syracuse University in Syracuse, New York. She currently serves as news director for WTXL ABC 27, the Scripps-owned television station in Tallahassee, Florida.
Vicki began her journalism career in 2007 in North Carolina as a producer at WECT News in Wilmington and WGHP FOX8 News in High Point. She then transitioned to the Weather Channel in Atlanta in 2014 covering major weather events across the globe.
In 2015, Vicki returned to North Carolina as an executive producer at WFMY, NEWS 2. Overseeing the station's Emmy-nominated 11pm newscast. She was later promoted to assistant news director. After 2 years in Greensboro, Vicki joined CBS 19 in Tyler, Texas as news director in 2017.
Since July 2019, Vicki has led the WTXL ABC 27 newsroom in telling stories that impact communities in North Florida and South Georgia. Her work at the station includes coverage of local, state and national elections, social justice movements and the Coronavirus pandemic. She has also been instrumental in fundraising and increasing awareness about food insecurity in the Big Bend.
In addition to leading the ABC 27 team, Vicki is an executive board member for the nonprofit Capital City Youth Services. Vicki also serves as chair-elect for the CCYS committee with the Junior League of Tallahassee. Vicki recently joined the Access Tallahassee council and is currently going through her Leadership Tallahassee year with class 39.
Vicki is also a mentor to aspiring journalists, she often speaks to classes at the University of Florida and University of Missouri. Her professional affiliations include the National Association of Black Journalists and the Radio Television Digital News Association.
Justin Brown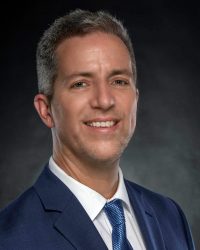 Justin S. Brown currently serves in the role of center coordinator at Mercer University in Atlanta where he facilitates student success, provides academic support to faculty and staff and engages in community outreach.   Justin also teaches regularly, including online courses in communications law for the University of Florida, face-to-face course in Internet law for Georgia Tech and a forthcoming digital media & analytics course for Mercer.    Beyond engaging in student learning, Justin has demonstrated expertise in digital technology and policy issues including broadband deployment, network neutrality and data privacy.  Justin served as the 2015-16 MCI Communications Congressional Fellow, working in the office of Sen. Brian Schatz (D-HI) to help support his role as ranking minority member of the Communications, Technology, Innovation and the Internet subcommittee. Justin also serves as senior policy advisor to the Center for the Development and Application of the Internet of Things Technologies (CDAIT).
Justin has made numerous research presentations at conferences organized by the International Communications Association (ICA), American Educators in Journalism & Mass Communication (AEJMC) and the Telecommunication Policy Research Conference (TPRC).  His policy work in represented in such publications as Cardozo Arts & Entertainment Law Journal, Communication Research, Communication Law & Policy, Federal Communications Law Journal, Cornell Journal of Law & Public Policy, IDEA: Intellectual Property Law Review, Journalism & Mass Communication Quarterly and info: The journal of policy, regulation and strategy for telecommunications, information and media. He earned his B.S. (Journalism) from the University of Oregon, and both his M.A. (Telecommunication Studies) and Ph.D. (Mass Communication) from Penn State University.
Andrew Caplan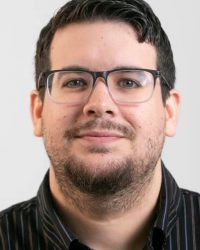 Andrew Caplan is a watchdog journalist and news editor for the Gainesville Sun. He has a master's degree in digital journalism and design from the University of South Florida and has won numerous statewide awards for in-depth, investigative political coverage and his use of FOIA.
He got his start as a sports and education reporter for the Citrus County Chronicle, where he also worked the copy desk on weekends before working at the Tampa Tribune. He has contributed to several publications around the state, including the Tampa Bay Times, Weekly Challenger and Daytona Beach News-Journal.
Prior to serving as news editor in Gainesville, Caplan was on the South Carolina projects team at The State newspaper in Columbia, S.C. There, he investigated the use of "hidden earmarks," finding that lawmakers selected and added projects to the budget unbeknownst to their colleagues voting and approving the bill. He built a first-of-its-kind database to track the funds and expose flaws within the earmark system, finding that the money sometimes went to organizations run by their close friends, relatives and associates with no accountability or assurance the funds were spent as intended. The series of articles led to policy changes and budget vetoes from the governor. Additional reporting on other subjects over the years has led to several investigations from law enforcement and multiple officials being unseated from their elected positions.
David Carlson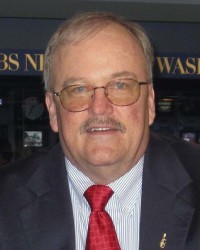 David Carlson has retired from the CJC, but he continues to teach Rock 'n' Roll and American Society online, sharing his passion for the music with everyone he can.
Carlson also is one of the pioneers of digital journalism. He was involved in it as a practitioner and as a self-appointed evangelist beginning in 1988. He started one of the first online newspapers at The Albuquerque Tribune in 1990, and he taught for 25 years at the CJC, where he held the Cox-Palm Beach Post chair in new media journalism until his retirement in 2018. During his tenure he gave more than 100 presentations at conferences and symposia on five continents.
He was national president of the Society of Professional Journalists in 2005-6, the first educator ever to hold that post. His final years at the college were spent as Executive Director of the Center for Media Innovation and Research. In his "spare" time, he developed the online versions of MMC 1702 and MMC 3702.
Kristine Crane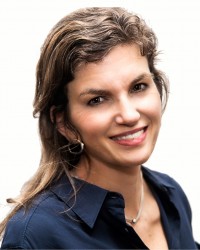 Kristine Crane was an award-winning health reporter with the Gainesville Sun and U.S. News & World Report. She has a Master's in science reporting from the Columbia School of Journalism, and an MFA in nonfiction writing from Pacific University. Her essays have been published in River Teeth Journal, The Florida Review, and The Examined Life Journal. She also is a regular columnist for an Italy-based magazine called The American in Italia, which she helped establish in the early 2000s. Originally from Iowa City, she moved to Rome, Italy after college as a Fulbright scholar, and became a reporter there, working for the Wall Street Journal, Dow Jones Newswires, and the Religion News Service. She's fluent in Italian and taught Italian at UF before teaching in the journalism school. She's currently also pursuing a Ph.D. in CJC, with a certificate in women's studies.
Daron Dean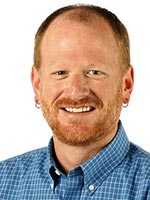 Daron Dean has been a working photojournalist since graduating from UF with a Bachelor of Science degree in Journalism in 2004. He earned a Master of Fine Arts degree in Photography at SCAD in 2020. Born in Florida, Daron interned for The Gainesville Sun, the Anchorage Daily News and The Dallas Morning News before joining the staff at The St. Augustine Record where he worked as a staff photographer and director of photography for 10 years. He continues to work as a correspondent for The New York Times, Wall Street Journal, Thomson Reuters, The Associated Press and Visit Florida. Daron's photographs have appeared in every major newspaper in the U.S. and others in more than 30 countries. His magazine credits include The Atlantic, Audubon, Men's Health, Popular Photography, Ranger Rick, Sports Illustrated and Time. His work has been included in shows at the Smithsonian National Museum of Natural History in Washington D.C. and Florida State Museum of Fine Arts in Tallahassee. Daron has been an Adjunct Professor at UF since 2011, teaching JOU4604 Advanced Photojournalism I and advising students in JOU4930 Fresh Take Florida.
Hope Dean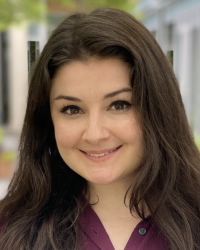 Hope Dean is a digital content producer for Atlanta News First, a CBS affiliate.
Hope graduated from UF with an undergraduate degree in journalism in 2021 and a graduate degree from the Professional Master's Mass Communication program in 2023. She was also on the founding team of Atrium, a student magazine that tells true Florida stories in a narrative nonfiction style.
Through internships and reporting positions, Hope's work has been published in the Atlanta Journal-Constitution, U.S. News and World Report, the Associated Press and more. She is passionate about investigative journalism that unearths systematic wrongdoings.
Thanos Dimadis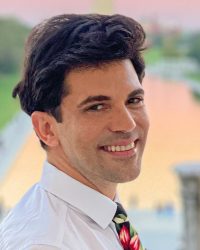 Thanos Dimadis is an American who was born in Veroia, Greece, and raised in Brussels, Belgium. Currently, he is the Executive Director/President of the Association of Foreign Press Correspondents in the United States.
During his fifteen years of journalism, Thanos worked as a foreign correspondent from Washington, D.C., New York, Brussels, London for two of the most prominent Greek broadcasting companies (SKAI TV and ALPHA TV). When he was in Athens, Greece, he was appointed as the head of the political break news unit of the most widely watched T.V. station in Greece, ALPHA TV. While in Athens, he presented several T.V. shows and political talk shows on European elections and politics. His primary coverage as a foreign correspondent involved the European and Greek financial crisis in 2010 with live reporting from the IMF, White House, and State Department in Washington, D.C., and the European Institutions in Brussels. In his career as a foreign correspondent, Thanos conducted several exclusive interviews with officials, IMF executive members, and European leaders, including Jose Manuel Barroso, former President of the European Commission. He has published numerous articles and analyses on European and Greek politics and press freedom issues in international and Greek media. Thanos produced and presented the most viewed documentary in Greece on the Eurozone and the Greek crisis. He is the author of two books in Greece about the European financial crisis and the role of the media in Greek politics.
Greece has the highest degree of political manipulation of the press and the lowest level of press freedom. Thanos Dimadis learned first-hand the risks of independent journalism and investigative reporting when he in 2016 became the target of retaliation from a former minister in Greece and his associates in the government. In the 2020 Annual Human Rights Practices report about Greece," the U.S. State Department made a particular reference to Thanos "for being slandered by a former minister" who controlled the media in Greece and stated the journalist had proven to the court that the accusations were false and slanderous. Because of his career achievements as a foreign correspondent covering business and economics about the Eurozone crisis, Columbia Journalism School awarded Thanos the prestigious Knight-Bagehot Fellowship in 2018.
Thanos graduated from George Washington University Political Management School with a Master's degree in communications and political management. He also graduated from the City University of London with a Master's degree in Media, the National and Kapodistrian University of Athens with a Master's degree in Political Science, and from the Panteion University of Social and Political Sciences of Athens with a Master's degree in European Law and Policy. He completed the Executive Education program "Leadership in the 21st Century" at Harvard Kennedy School. He completed his undergraduate studies at the Panteion University of Social and Political Sciences of Athens at the Journalism and Mass Media Department. He was honored with a scholarship from the Alexander S. Onassis Foundation.
Nila Do Simon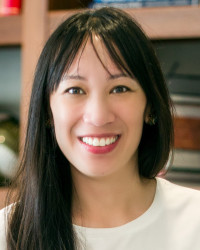 Nila Do Simon is a writer and editor for various publications, including Conde Nast Traveler, Vogue.com, Elle.com, The New York Times, Garden & Gun and Marie Claire. She spent 15 years in the magazine newsroom, editing for city/regional lifestyle magazines in South Florida. Along the way, she picked up recognizations in feature writing, headling writing and best new magazine from the Florida Magazine Association. After a stint in Philadelphia, where she covered the Bill Cosby trial for The New York Times, Do Simon returned to Florida to further her full-time career in writing and editing. Her feature profile about a Black female surfer fighting for inclusion and representation in the sport appeared in Garden & Gun magazines and was chosen as one of the "15 Must-Read Stories by Florida Women," by the women of The Marjorie, a "publication that fills the niche for in-depth, thoughtful and sustained reporting on the state's environment, from the inside out." Along the way, she added content creator to her line of work, working with brands such as The Boca Raton and Miansai.
Her education includes a bachelor's degree in journalism from the University of Florida, where she concentrated in magazine work, allowing her to become an intern and stringer for The Gainesville Sun. In addition, Do Simon earned a master's in business management from the University of Florida.
In addition to her writing, Nila has been asked to speak on several panels, including the Womaze Women & Wellness series. She has also moderated discussions, such as the nationally viewed Broward Public Library Foundation's LitLIVE! featuring authors Kaitlyn Greenidge and Kirstin Valdez Quade, and has been interviewed about her literacy advocacy at Miami's CBS affiliate station.
Robert Dodge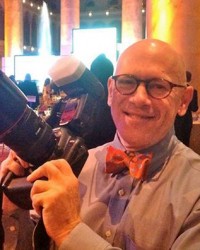 Robert Dodge is a writer and photographer with more than 30 years in newspaper journalism – including multimedia content for affiliated television, online news sites and photography projects.
After graduating from the University of Florida, Dodge started his journalism career in 1975 at Florida Today, then simply named, TODAY. His was a traditional journalism start, covering the police beat and the City of Cape Canaveral. After a year of post-graduate study in 1976-77 at UF, he subsequently worked for The Dallas Times Herald, The Miami Herald and The Dallas Morning News.
As finance editor at The Dallas News, he covered the downfall of the Texas banking industry, then the nation's third-largest banking center, and the savings and loan crisis, both caused by a plethora of bad real estate and energy loans. From Dallas, Dodge moved to Washington, D.C., where he was a correspondent in The Dallas News's Washington Bureau. He covered economic issues, healthcare policy and contributed to the newspaper's election-year coverage. During nearly two decades in Washington, Dodge participated in the bureau's coverage of five presidential elections, the fall of the Soviet Union and communism, the impeachment of President Bill Clinton and the 9/11 terrorist attacks.
The Dallas Press Club honored Dodge with a Katy Award for his Dallas Life Magazine story, Mr. Bentsen and the President, which chronicled the close relationship between Treasury Secretary Lloyd Bentsen and President Bill Clinton. In 1982, he was a key member of a team of Dallas News journalists who were Pulitzer Prize finalists for spot-news reporting on the bankruptcy of Braniff International Airways.
Dodge was president of the National Lesbian and Gay Journalists Association, 1999-2002, and was NLGJA's representative on the Accrediting Council on Education in Journalism and Mass Communications, the academic and industry group that awards accreditation to journalism colleges.
After leaving The Dallas News in 2006, Dodge embarked on a personal photography project, showing how Vietnam fared 40 years after the end of the war with the United States. In 2013, images from the project won top honors in FotoWeekDC's Uncover/Discover photojournalism contest. And a year later, the work was published as a photo book, Vietnam 40 Years Later, by the Italian artbook publisher, Damiani.
More recently, Dodge has produced multimedia products for corporate, trade association and non-profit clients.
Aurora Dominguez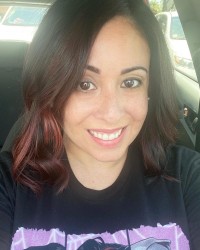 Aurora Lydia Dominguez is a high school teacher, professor, journalist, writer and moderator as well as a cosplayer based in sunny Hollywood, Florida.
Dominguez currently teaches AICE General Paper, AICE Global Perspectives and AP Seminar at Boca Raton Community High School. Dominguez has also taught AICE Media Studies and she is a Florida Department of Education certified teacher in Journalism and Spanish as well as working on adding her English certification to her roster.
Dominguez is also a college professor, currently teaching at University of Miami and having taught at Florida International University, Miami-Dade College and Florida Atlantic University. Her expertise is Mass Communications and Journalism teaching at these institutions, where she has taught groups of 19 up to 45 students at a time. She has also served as a writing coach for Florida International University.
Not only does Dominguez teach, but she currently is a freelance journalist, writing for publications such as Frolic Media and Indulge Magazine. Dominguez was a full-time journalist for over 15 years, working at The San Juan Star in San Juan, Puerto Rico where she was born and raised, and later on at The Miami Herald, Miami.com, Where Magazine and Bauer Xcel Media for publications as J-14 Magazine and Twist Magazine. In these places, she worked as a reporter, editor, social media editor and senior web editor. Her work took her on many experiences, such as covering the Jurassic World press junket in Hawaii in 2015.
Dominguez is also a seasoned moderator for authors and has worked in conjunction with Books and Books hosting authors such as Marie Lu, Tahereh Mafi, Samantha Shannon and many others. She is also a published author, with her first story, "Harry Potter and My Angel," being published on the compilation "Saved by the Page" on November 13, 2018.
Dominguez holds a master's degree in Mass Communications and Journalism from Florida International University and a bachelor's degree in Mass Communications, Journalism, English and Theater from Universidad del Sagrado Corazón in San Juan, Puerto Rico.
Dominguez has also taught and will be teaching at University of Florida, Nova Southeastern University and Florida Atlantic University. She concentrates on Mass Communication courses and multimedia at all college levels. She has also taught at Florida International University, University of Miami and Miami-Dade College as well, preparing students for the Journalism and Communications fields. Dominguez is certified in Journalism 6-12, English 6-12 and Spanisk K-12 in the state of Florida. She is also the recipient of a 2021-2022 scholarship by the English Speaking Union in Palm Beach County to go study abroad in Oxford, concentrating on English Literature. Dominguez is also the Young Adult Books expert at Frolic Media, as well as a weekly columnist, and a contributor for Book Riot.
Karen Dooley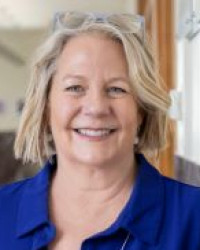 Karen serves as a national media strategist for the University of Florida, focused on strengthening the university's reputation among a national audience. She began her career as a newspaper journalist and has spent more than 20 years at UF as a communications professional, helping shape messages and inspire audiences through effective storytelling. During her time as director of communications for the UF College of Medicine, Karen's work was recognized for excellence in print publication, video production and digital publishing. She received the Robert G. Fenley Writing Award from the Association of American Medical Colleges. As an adjunct instructor for the College of Journalism and Communications for more than 10 years, she enjoys introducing students to news and public relations writing and helping them improve their skills in reporting and writing basic news stories.
Kristi Dosh
Kristi Dosh is a former practicing attorney turned sports business reporter, analyst and consultant. She is a contributor for Forbes in addition to being the founder of BusinessofCollegeSports.com and the Business of College Sports podcast.
Kristi has written on the business of college sports for more than a decade for outlets such as ESPN, The Washington Post, and Sports Business Journal. Kristi is also a consultant for athletic departments, universities and NIL collectives on matters ranging from strategic planning to conference realignment and navigating the new NIL landscape. In 2023, she launched an NIL-focused podcast called The Players' Platform with Duke track and field athlete Emily Cole.
Kristi is the author of business of college football book, Saturday Millionaires: How Winning Football Builds Winning Colleges. She holds a B.A. from Oglethorpe University and a J.D. from the University of Florida.
Tim Drachlis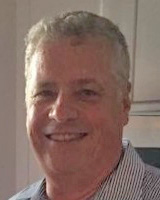 Tim Drachlis worked for 31 years in newspapers as a reporter and an editor. He spent 28 of those years at Newsday, where he held numerous editing positions. Most recently, he served as assistant managing editor and supervised a staff of reporters and editors who produced all the local content for both the paper's website and its print editions. In that role, he planned the award-winning coverage of countless news events, including three hurricanes, a papal visit to North America, the Boston Marathon and Pulse nightclub attacks, and two fatal train wrecks. His staff won nearly 100 journalism awards and Newsday was named an Associated Press newspaper of distinction three times. He also was a leader in speeding up how stories were posted online and helped develop a production system that allows different versions of an article to be posted simultaneously to the phone, tablet and desktop. Before becoming assistant managing editor, he was a member of the team that won Pulitzer Prizes for breaking news in 1992 and in 1997. He edited three other Pulitzer winners – international reporting in 1992 and 1993, and explanatory reporting in 1996. While news editor, he was a Pulitzer breaking news finalist in 2004 for Newsday's coverage of the Northeast blackout and a public service finalist in 2008 for the paper's expose of dangerous Long Island Rail Road platforms. His journalism also has been honored by the Society of Silurians, the Deadline Club, the Long Island Press Club, the Society of News Design and the Associated Press. From 2000 to 2007, he was in charge of the Sunday edition and edited all of the paper's enterprise and investigative projects. Before coming to Newsday, he was a reporter and then a copy editor for the Omaha World-Herald. Since 1998, he has taught college courses in reporting, writing, editing and news design. A frequent guest speaker, he has given presentations on graphics, online journalism, reporting, editing and story coverage. He is a graduate of the University of California, Berkeley, where he received a bachelor's in history, and Northwestern University, where he earned a master's in journalism.
Arnold Feliciano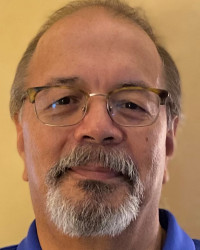 Arnold Feliciano, a 1983 University of Florida College of Journalism and Communications graduate, teaches JOU 3101 Reporting and Intro to ESPN Gainesville. Arnold is an award-winning journalist with over 39 years in the newspaper business, the last 22 at the Gainesville Sun. Before his tenure as sports editor at the Sun, Arnold was a longtime sports editor at the Northwest Florida Daily News in Fort Walton Beach.
In his first year after retiring from the Sun, Arnold became an assistant baseball coach at P.K. Yonge, a K-12 school affiliated with UF in Gainesville.
Sara Ganim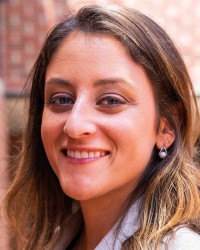 Sara Ganim is a Pulitzer-Prize-winning journalist, with experience in print and broadcast.
She is a Hearst Journalism Fellow at the University of Florida's Brechner Center, where she hosts the podcast Why Don't We Know. 
Ganim started her career as a newspaper reporter and won a Pulitzer Prize at age 24 for breaking and covering the investigation into former Penn State assistant football coach Jerry Sandusky's sexual abuse of young boys. 
Ganim then spent seven years at CNN, covering a a wide range of issues impacting Americans.
In 2020, she made her first independent film, No Defense, which garnered film festival recognition, and she has consulted or reported for several other films, including the Emmy-nominated films, Deadly Haze and Paterno.
Bridget Grogan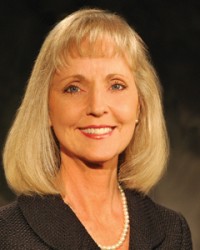 Bridget Grogan is an experienced program manager, content creator, journalist, leadership expert, brand manager and college instructor. Her passion lies in leadership roles that challenge and motivate others and create lasting change.
Bridget has served in many roles within the University of Florida's College of Journalism and Communication, including instructor, news manager, academic project manager, and program manager for the CJC's Professional Master's Graduate Program.
Bridget is also skilled in preparing professionals for media interviews and developing strategies for short and long-term communications objectives.  Her areas of interest and expertise include branding and identity, identifying and targeting messages for specific audiences, developing strategies to meet short and long-term communications objectives and team building.
Bridget holds a BA in Telecommunication and a MA in Mass Communication from the University of Florida.
Lillian Guevara-Castro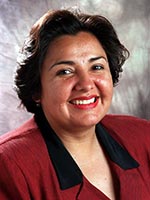 Lillian Guevara-Castro is the former features editor at The Gainesville Sun and the Ocala Star-Banner, where she also worked as a staff writer and editor since 1992. Other positions she has held at The Sun include local news editor, business editor, assistant city editor and assistant features editor. She has covered religion, business, homes, real estate and lifestyle.
Prior to The Sun, she covered small municipal governments and demographics at The Atlanta Journal and Constitution and education at The Gwinnett Daily News.
Lillian was born in Lima, Peru, and grew up in Chicago and Atlanta. She has a degree in journalism/communications from Georgia State University. She speaks Spanish and is a lifelong French student.
Katie Hyson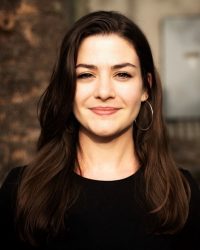 Katie Hyson is a Report for America corps member at WUFT News covering racial and rural inequities in East Gainesville and north central Florida.
She co-founded a UF student magazine, Atrium, which features true Florida stories that are deeply reported and artfully told.
Before Report for America, she worked as a supervising editor of digital content for WUFT News. She developed and launched a two-course practicum in digital production and taught multimedia reporting at the University of Florida College of Journalism and Communications.
She graduated in 2020 from UF's professional master's in mass communications program, where she focused on audio, visual and written narratives. Before graduate school, alongside freelance writing and editing, she worked in various aspects of community work, including immigration advising, organic farming and sex worker assistance. When there's not a global pandemic, you can catch her telling stories on stage.
Nicole Irving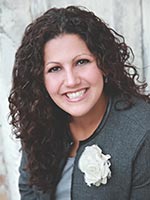 Nicole Irving is the founder/publisher/owner of Giggle Magazine and Irving Publications, LLC. She started Giggle Magazine out of her son's nursery in 2009 and has watched it grow into an award-winning publication, most recently being awarded the title of the 2012 Business of the Year, Leading Women's Enterprise. Irving graduated with honors from UF in 1999 and holds a bachelor's degree in Sociology. She is an active member of the Gainesville Junior League, an adjunct lecturer at the University of Florida, Chair of the executive board for the North Central Florida March of Dimes and is a director on the Florida Magazine Association board. Irving is also actively involved in several charity and business organizations in the community. Originally from New York, Irving arrived in Gainesville via Palm Beach Gardens in 1997 and has lived here since with her husband, Shane. Today, she is the proud mother to three sons, Tyler, Nicholas and Joshua.
Ethan Magoc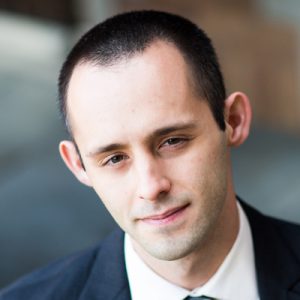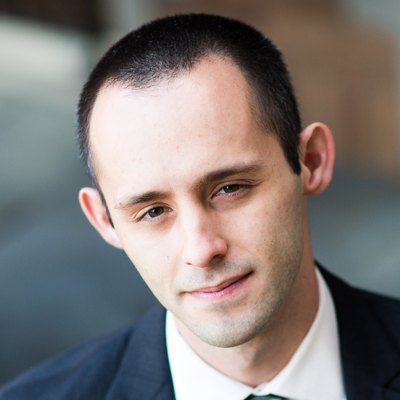 Ethan Magoc is the news manager for digital in the College of Journalism and Communications' Innovation News Center, home to WUFT News. He worked for two years at the Pittsburgh Post-Gazette as a social media editor, and before that spent a summer at Arizona State University as a News21 fellow reporting on the battles over election law. A Pennsylvania native, he also freelanced for the Erie Times-News and other publications before receiving his master's degree from UF. Ethan is the creator of WUFT's The Point, a daily morning newsletter covering local and state news of interest to public media supporters in Florida. He's taught JOU 3101, reporting, JOU 3346L, multimedia reporting, and JOU 4123, investigative reporting.
Jessica Marsh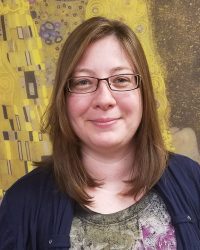 Jessica Marsh received a Master's in Mass Communication in May 2016 from the University of Florida. In August 2016, she began her journey in teaching when she was hired by her alma mater to teach lab sections of Multimedia Writing. She has taught Multimedia Writing online, Journalism Internship, and assisted with Applied Journalism in the College of Journalism and Communications at UF. She has taught Professional Writing in Business and Professional Writing at the graduate level in Warrington College of Business at UF. She transitioned to teaching solely online in the summer of 2018 and spent the rest of 2018, 2019, and a portion of 2020 traveling around the U.S. and having adventures before settling in Tacoma, Washington.
Prior to attending the University of Florida, she studied at Flagler College, where she received a B.A. in Fine Art in 2005.
Renee Martin-Kratzer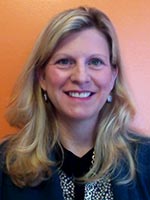 Renee Martin-Kratzer earned her doctorate and master's degrees from the University of Missouri. She taught magazine courses for five years as an assistant professor at the University of Florida. After moving back to Missouri in 2010, she has continued teaching online courses for UF as well as teaching on campus at the University of Missouri. Her professional experience includes working as a design editor for the Columbia Daily Tribune, the founding managing editor of Missouri Life magazine and as a web editor to an education site. She has taught a variety of classes ranging from feature writing to magazine design to research methods. In 2009, she was selected as the University of Florida's College of Journalism and Communications' Teacher of the Year. Her research focuses on the effects of disturbing images and the use of anonymous sources in various media. She spends a lot of time chasing her 4-year-old twins and shuttling her daughters (ages 8 and 11) to activities.
Kelsi Matwick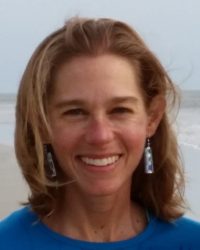 My research explores the connections between language, identity, and food in contemporary media and popular culture. My sister and I teach each semester Food, Media, and Culture online for the Journalism and Communications department. In 2019, we published Food Discourse of Celebrity Chefs of Food Network (Palgrave Macmillan). The book defines the language of celebrity chefs on a variety of tv cooking show genres, including instructional, travel, talk, and competition. My current projects are looking at the intersection of humor, cross-cultural communication, and politics of Singapore media.
Keri Matwick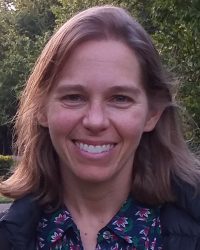 Keri Matwick earned a Ph.D. in Linguistics from the University of Florida in 2016. Sharing a passion for food and language with her sister, Keri has published on the language, performance, and narrative structure of food media in academic journals such as Discourse, Context, & Media, Journal of Pragmatics, Language and Communication, and Discourse & Communication. Recently, the twins published a book (Food Discourse of Celebrity Chefs of Food Network, Palgrave Macmillan, 2019) on cooking shows with topics on recipe-telling, storytelling, evaluations, and humor. Besides research, Keri enjoys teaching JOU 4930: Food, Media, & Culture each semester for the Department of Journalism. She currently lives and teaches in Singapore.
Kathleen McGrory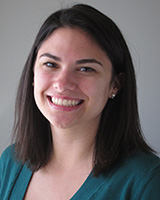 Kathleen McGrory is the deputy editor for investigations at the Tampa Bay Times. She and a colleague were finalists for the 2019 Pulitzer Prize in Investigative Reporting for their series detailing safety problems at Johns Hopkins All Children's Hospital. Her work has also been honored with the George Polk Award, an IRE Award, the Scripps Howard Award for Local/Regional Investigative Reporting and the Taylor Family Award for Fairness in Journalism. Before joining the Times in 2015, McGrory spent seven years as a metro reporter for the Miami Herald and two years as a state government reporter in the Tampa Bay Times/Miami Herald Tallahassee Bureau. She is a graduate of Hamilton College and the Columbia University Graduate School of Journalism.
Ashira Morris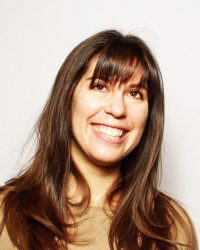 Ashira Morris is a freelance reporter based between Sofia, Bulgaria and Tallahassee, Florida. Her work, focused on local environments and the forces that shape them, has been published by the PBS NewsHour, Foreign Policy and Washington City Paper. She received a Pulitzer Center grant to cover the coal phase out in Bulgaria and Romania.
In addition to her reporting, Ashira has worked in environmental nonprofit communications, helped found a magazine focused on college student mental wellness and once organized a festival for an endangered whale.
Ashira earned her bachelor's degree from UF's College of Journalism and Communications in 2014.
Sarah Papadelias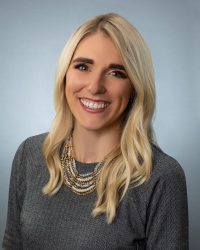 Sarah Papadelias is an attorney at Shullman Fugate PLLC in Tampa, Florida. She focuses her practice on defamation, intellectual property, and content-related media litigation. Her prior litigation experience includes personal injury, products liability, construction defect, professional malpractice, consumer finance, and commercial litigation. She began her legal career as a law clerk in Palm Beach County, Florida. Sarah also worked at the Federal Communications Commission in Washington, DC, as a law clerk for Chief Administrative Judge Richard Sippel and for Commissioner Mignon L. Clyburn.
Sarah received her J.D. from the University of Florida Levin College of Law and her master's degree in mass communications from the University of Florida College of Journalism and Communications in 2016. She wrote her master's thesis on net neutrality and internet policy. During her time at the CJC, Sarah served as the editor of The Brechner Report in the Brechner Center for Freedom of Information and as a teaching assistant in Law of Mass Communications and Sports Media.
Paulette Perhach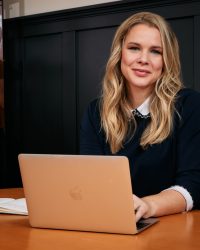 Weaving the worlds of journalism and creative writing, Paulette Perhach has published in the New York Times, Vox, Elle, Slate, Cosmopolitan, Glamour, Marie Claire, Yoga Journal, McSweeney's Internet Tendency, Hobart, Huffington Post Personal, and Vice.
Her book, Welcome to the Writer's Life, was published by Sasquatch Books, part of the Penguin Random House publishing family, and was selected as one of Poets & Writers' Best Books for Writers.
She blogs about a freelance writer's craft, business, and personal finance at welcometothewriterslife.com and leads meditation and writing sessions through A Very Important Meeting.
Hugo House, a nationally recognized writing center in Seattle, awarded her the Made at Hugo House fellowship in 2013. In 2016, she was nominated for the BlogHer Voices of the Year award for her essay, "A Story of a [Curse Word!] Fund," which is anthologized in The Future is Feminist from Chronicle Books, along with work by Roxane Gay, Mindy Kaling, Chimamanda Ngozi Adichie, Caitlin Moran, and Audre Lorde. In 2021, she was selected as a Jack Straw Fellow.
She shared the honor of a 2021 Washington State Book Award for the anthology Alone Together: Love, Grief, and Comfort in the Time of Covid-19 as a contributor, alongside Pam Houston, Andre Dubus III, Lidia Yuknavitch and others.
She recently moved back to Gainesville after a decade living in Seattle.
Czerne Reid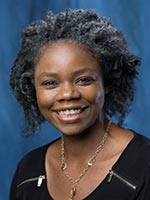 Dr. Czerne Reid is a senior lecturer and program director in the University of Florida College of Medicine Department of Psychiatry, and affiliate faculty in the UF College of Journalism and Communications Department of Journalism.
She earned a Ph.D. in environmental chemistry at Emory University, and a graduate certificate in science communication at the University of California, Santa Cruz. Her bachelor's degree in chemistry is from the University of the West Indies, Mona, in her native Jamaica.
In psychiatry, she leads the development of online courses and programs. She created and teaches undergraduate and graduate science journalism courses. She has particular interest in science communication as a career for scientists, and is working on a book and other resources on that topic. She has mentored and advised many science PhD students interested in science writing, and has given guest lectures on career development. She leads the Science Writing Career Interest Team of the UF Health Grad Student & Postdoc Career and Professional Development program. She has served as a newsroom editor for science graduate students in the ComSciCon-SciWri Workshop, a collaboration between student-run ComSciCon and the ScienceWriters annual meeting.
Dr. Reid served as co-organizer of the 2019 National Academy of Sciences Colloquium Advancing the Science and Practice of Science Communication: Misinformation about Science in the Public Sphere. Along with her co-organizers, she is an editor of a special issue of Proceedings of the National Academy of Sciences (PNAS) based on the colloquium.
An independent science journalist, Dr. Reid is a contributing editor for Science News, and has published in National Geographic and other outlets. She was interviewed on NPR-South Florida affiliate WLRN about her science writing. She has worked as a science writer and reporter at various outlets across the U.S., including The (Columbia, S.C.) State newspaper, the Milwaukee Journal Sentinel, the Salinas Californian, Stanford News Service, Stanford School of Medicine Office of Communication and Public Affairs, and UF Health Communications. She is a board-certified Editor in the Life Sciences (ELS).
She co-chairs the education committee of the National Association of Science Writers (NASW), coordinating a stable of career development programs for students, including graduate and undergraduate travel fellowships, a mentoring program and an internship fair. She co-chaired the Regional Committee on Latin America and the Caribbean of the World Conference of Science Journalists 2017. In that role she co-organized a training program that brought together scores of journalists from around the region.  She is also a member of the Committee on Science & Technology Engagement with the Public (CoSTEP) of the American Association for the Advancement of Science (AAAS). In addition to AAAS and NASW, her memberships include the American Medical Writers Association (AMWA), the Board of Editors in the Life Sciences (BELS) and the Association of Health Care Journalists (AHCJ).
Honors include an Exemplary Teacher Award from the UF College of Medicine, an Educational Innovator Award from the UF Health Educational Scholarship Program, an Entrepreneurship Faculty Fellow from the UF Warrington College of Business, the Diane McGurgan Service Award from the National Association of Science Writers, the Rennie Taylor/Alton Blakeslee Graduate Fellowship from the Council for the Advancement of Science Writing, a Kaiser Media Fellowship, and news reporting awards from the S.C. Medical Association and the S.C. Press Association.
Dr. Reid serves on the UF Faculty Senate, the University Curriculum Committee and the University Libraries Committee.
Glenn Rickard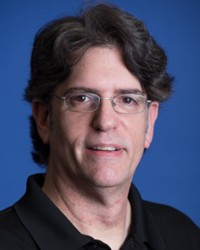 Glenn Rickard (p/k/a Glenn Richards) is Operations Coordinator and local host for Morning Edition on the University of Florida's NPR affiliate, WUFT-FM in Gainesville. His background includes over 30 years as a professional radio broadcaster including air personality, promotion director, and morning show producer at former South Florida stations such as 94.9 Zeta (WZTA-FM), 97.3 The Coast (WFLZ-FM), and 103.5 WSHE (She's Only Rock & Roll).
His education includes a Bachelor of Science in Communication with a minor in Political Science from the University of Miami where he was also general manager of the non-commercial college radio station, WVUM (90.5 FM, The Voice).
He relocated to Gainesville in 2006 to pursue a telecommunication master's degree at the University of Florida College of Journalism and Communications. Upon his arrival, he worked as an air personality at WRUF-FM, first when it was Rock104 and then made the successful transition to Country 103.7 The Gator when the format was changed in 2011.
Mr. Richards also oversaw Rock104's transition to a student-run, online non-commercial college radio station (Rock104.com) serving as program director, music director, and mentor to the student staff instructing them in the programming, production, and performance of radio as part of the CJC Student Immersion Experience until June 2016.
Classes he has taught as an adjunct instructor at UF include Mass Media & You and the popular Rock 'N' Roll & American Society, Part 1 (1950-1970) and Part 2 (1970- 1990).
One of Glenn's passions is local music. Since 1990, he has produced and hosted local music programs in both South Florida and Gainesville, conducting interviews and playing demos and independent releases from a variety of artists, many of whom went on to national prominence including: The Mavericks, Less Than Jake, Saigon Kick, Sister Hazel, For Squirrels, Matchbox 20, Mary Karlzen, Nil Lara, Against Me!, Hundred Waters, Marilyn Manson, and more.
Jim Ross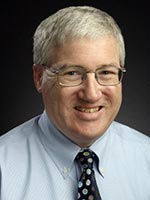 Jim Ross is managing editor of the Ocala Star-Banner. He grew up in the Chicago suburbs and in 1989 graduated from Northwestern University, where he edited the school paper. His first job was at the St. Petersburg Times, where he spent 18 years as a reporter and bureau chief. He left for the Star-Banner in 2007, serving first as assistant managing editor and then senior editor. Ross also worked for a short time at The Gainesville Sun, which is one of the Star-Banner's sister papers, and he still works in that newsroom from time to time. In addition to his newspaper duties Ross is an essayist whose work has been published in numerous print and online literary journals. Two of his essays have been listed as notable essays in the Best American Essays series. In 2018 the University Press of Florida published In Season: Stories of Discovery, Loss, Home, and Places In Between, a Florida-themed essay anthology that Ross edited and contributed to. It was awarded the Silver Medal for Florida Nonfiction in the Florida Book Awards. He has been an adjunct instructor at UF since fall 2007, teaching Magazine Writing and serving as a Reporting lab instructor. Ross lives in Ocala with his wife, Melanie, (also an adjunct instructor) and their three kids. He is an active member of Blessed Trinity Catholic Church in Ocala.
Melanie Fridl Ross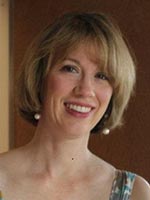 A nationally recognized medical writer, editor and communications strategist, Melanie Fridl Ross, MSJ, ELS, is chief communications officer for UF Health, where she oversees strategic communications and public affairs, marketing, external communications, crisis and issues management, advancement communications, creative services and web services for the system's Gainesville, Jacksonville and Central Florida campuses. She has taught a news reporting lab for the college since 2004. Ross also serves as senior producer for the public radio series "Health in a Heartbeat" and "Animal Airwaves," overseeing operations for both internationally aired award-winning consumer health programs. Ross joined UF in 1992 from The Tampa Tribune, where she was a reporter. She holds a bachelor's degree in American studies from Northwestern University and a master's degree in journalism with a concentration in newspaper administration from Northwestern's Medill School of Journalism. She is a board-certified editor in the life sciences and is president-elect of the Board of Editors in the Life Sciences. She is a past president and fellow of the 5,600-member American Medical Writers Association and past president of the organization's Florida chapter. In addition, Ross is a member of the Association of Health Care Journalists, the Association of American Medical Colleges' Group on Institutional Advancement and the National Association of Science Writers.
Diana Schuh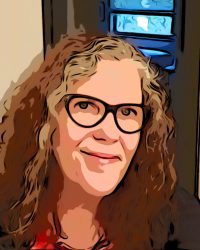 Diana Schuh has been an adjunct lecturer for the College of Journalism and Communications since 2005. She holds a bachelor's degree in journalism and sociology from New York University and a master's degree in social work from the University of Georgia. Her freelance writing credits include The Tampa Bay Times, Athens Magazine, Hi Fidelity, the Atlanta Journal-Constitution, The Gainesville Sun and Gainesville Magazine. She also spent several years as the city commission reporter for the Athens (Ga.) Banner-Herald where she won second-place in feature writing from the Georgia Press Association and was honored by the National Association for Social Workers for her work covering social service agencies in northeast Georgia. She also spent three years as the assistant editor and head copy editor for Atlanta Intown, a weekly newspaper.
Melodi Smith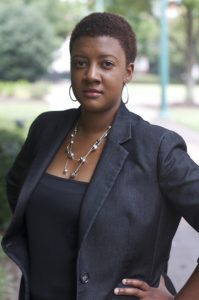 Melodi Smith is a writer, reporter and social media professional with a passion for using traditional and digital media to communicate.
Her love for the person-to-person connection makes her a natural in the art of building meaningful relationships and participating in engaging conversations.
She has worked for the international headquarters of the Cable News Network in Atlanta, Georgia; CBS affiliate WKMG-TV in Orlando, Florida and now in government communications in Central Florida.
From entertainment to sports to news, she has a sharp eye for what gets the message out there and starts a conversation. Staying socially connected and tuned in to trends keeps her continually engaged.
Jessica Sparks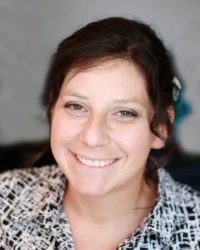 Jessica Sparks is a Ph.D. student at the University of Florida. Prior to starting her Ph.D., she was a tenure-track assistant professor at Savannah State University in the Department of Journalism and Mass Communications. In that role, she served as the track coordinator for the journalism concentration in the department, as well as director of the 69th annual Southern Regional Press Institute. At Savannah State, she advised the award-winning student publication Tiger's Roar and the honors group for the department, the Savannah State chapter of the Society for Collegiate Journalists.
Sparks is a former news reporter with a specialization in political news. She has done work with The Herald Bulletin in Anderson, Indiana, AnnArbor.com in Michigan, CNN.com, Bluffton Today in South Carolina, The Wall Street Journal and The Washington Post.
Sparks earned her Bachelor of Science degree in journalism at Ball State University in 2007 and Master of Arts degree in digital storytelling through the Department of Telecommunications at Ball State in 2010.
Cindy Spence
Cindy Spence is a science writer in the UF Office of Research Communications and spends her time talking to people who know far more chemistry and physics than she does. She received her bachelor's and master's degrees from the College. As an undergraduate, Spence was editor of The Independent Florida Alligator. Spence's journalism career ranged from the night cops beat at The Orlando Sentinel to assistant state editor at The Tampa Tribune, with assorted beats and editing gigs in between. She has transitioned from journalism to public relations twice, working as the campus news desk editor for UF in the 1990s and writing about UF research, science and scholarship since 2013. Her work has been recognized by the Council for the Advancement and Support of Education. She is a member of the National Association of Science Writers and the University Research Magazines Association.
Jeff Stevens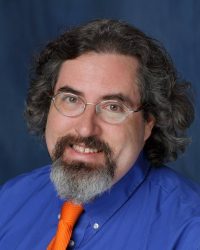 Jeff Stevens is the assistant director of UF Health Web Services, where he plans content and social strategy for UF Health's hospitals and clinics. He also consults with the over 1500 content editors at UF Health, advising them on issues related to content, usability, and accessibility.
Stevens's work has been recognized by the Association of American Medical Colleges, the Gainesville Advertising Federation, and the Florida Public Relations Association. He received a UF Superior Accomplishment Award for his work on Screen, Test & Protect, the campus COVID-19 program.
Stevens has presented conference talks on user experience, social media, web content and team management. Stevens is a past board member of the 2,200-member Higher Education Web Professionals Association. For the last five years, he's served as a programming track chair for their annual conference.
Stevens has been with the University of Florida since 2001. Before UF Health, he served as the webmaster for the College of Liberal Arts and Sciences and Student Financial Services.
Stevens has a dual bachelor's degree in Mass Communications and History from Florida State University. He received his master's in mass communications with an emphasis in advertising from UF. His thesis was on the portrayal of race in comic books in the 1990s.
Stevens enjoys hiking, casual cycling, board games, theatre, and karaoke. You can connect with him on LinkedIn.
Michael Stone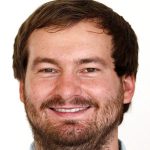 Michael Stone is a journalist and photographer focusing primarily on health care, technology and history, especially World War II, but who has covered just about any and every subject area. He has worked for several different print and online publications as a freelancer and as a full-time writer, reporter and editor. Since 2013, he has taught undergraduate courses at the University of Florida, including News Center Practicum, Problems and Ethics in Journalism, Multimedia Reporting, Multimedia Writing, and Writing Mechanics. He holds a bachelor's in journalism from Middle Tennessee State University and a master's in health/science communication from UF.
Bill Stump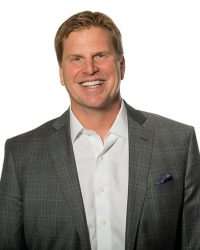 Bill Stump is a creative executive with deep experience launching, leading, and growing healthy lifestyle brands in the U.S. and abroad. He's currently SVP of Growth Strategies for the HEVĒ Creative and Marketing Agency in Manhattan.
Bill spent 15 years in media and has held top brand positions at Men's Health, Women's Health, and Prevention, developed and launched brands in Europe, Asia, and Latin America, and started and ran Rodale's first-ever New Product Development team to incubate, test, and take to market new brands and products, including Women's Health.
Bill also leveraged his skills and abilities as CEO and Board Member of Egoscue Inc., a tech-forward physical therapy franchise, doubling revenue and increasing valuation 500%+ in three years before taking his exit.
He's written over 100 bylined articles in publications such as Men's Health, Runner's World, Reader's Digest, Women's Health, YogaLife, AARP The Magazine, Prevention, and more.
A graduate of Ohio Wesleyan University, he lives in the Lehigh Valley of Pennsylvania where he enjoys being active with his friends and family, running, swimming, cycling, yoga-ing, golfing, hiking … you name it he's tried it (and he's probably still sore).
Austin Vining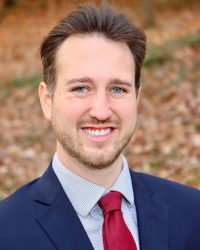 Dr. Austin Vining is an attorney specializing in intellectual property, media law, and the First Amendment. He has taught courses in communication law at the University of Florida since 2017.
Dr. Vining's research includes First Amendment, privacy, and media law issues with a focus on the intersection of speech and new technology. His research has garnered national top-prize awards from AEJMC and the UNC Center for Media Law and Policy. He has published articles in journals affiliated with the law schools at the University of Florida, University of North Carolina at Chapel Hill, William & Mary, Southern Methodist University, University of Tennessee, and others. He is a reviewer for the Harvard Kennedy School Misinformation Review, and he formerly served as an articles editor for the Florida Law Review.
In his prior career, Dr. Vining was a journalist for various newspapers and lifestyle magazines. He also has previous experience with Reporters Committee for Freedom of the Press, the Brechner First Amendment Project, the Mississippi Scholastic Press Association, and former U.S. Senator Mary Landrieu.
Dr. Vining earned dual bachelor's degrees in journalism and psychology from Louisiana Tech University, a master's degree in journalism from the University of Mississippi, a JD with honors from the University of Florida Levin College of Law, and a Ph.D. with an emphasis in communication law from the University of Florida College of Journalism and Communications.
In 2021, Dr. Vining finished his term as Chair of the Board of Directors for The Independent Florida Alligator. During his five-year tenure on the board, he helped lead its transition from five to twelve members with a hands-on, problem-solving focus. A first-generation college graduate, Dr. Vining enjoys mentoring students and serving as a resource for students interested in a career in law. Connect with him on LinkedIn or Twitter.
Kalisha Whitman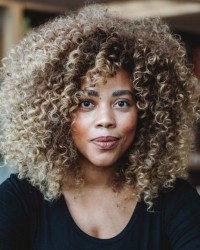 Kalisha Whitman serves as the Senior TV News Manager at the University of Florida College of Journalism and Communications Innovation News Center.
She has been an EMMY-award-winning TV anchor and multimedia reporter for more than a decade, including stints at WVTM in Birmingham, Alabama; WTVA in Tupelo, Mississippi; and WCTV in Tallahassee, Florida.
At UF, she trains students to report and produce engaging original content that connects with diverse audiences for TV and digital platforms. Kalisha specializes in digital media concepts, mobile usage and technology. She enjoys teaching people with unique needs.  Her experience allows her to foster multimedia integration in the newsroom. Currently, she administers WUFT's First at Five, News in 90 and The Lede — an OTT newscast created to focus on remote production during the height of the COVID-19 pandemic.
Previously, she served as an assistant professor, on a tenure track, at Florida A&M University School of Journalism and Graphic Communication where she oversaw the FAMU-TV20 news team. Before that, she served as an instructor at Miles College where she administered MC-Digital – a student-run OTT newscast produced with iPhones and Adobe Creative Cloud.   
In 2015, she started a non-profit production platform to focus on longer-form stories. She also runs Educaré Media and Communications Consulting.
Whitman obtained her Master of Science degree in journalism from Columbia Journalism School. She holds a Bachelor of Science in broadcast journalism from FAMU.
Bob Williams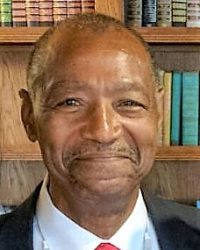 Bob Williams is a native of Detroit, Michigan.  He received his bachelor's degree in business administration and communications from General Motors Institute (now Kettering University) in Flint, Michigan.  After graduation Bob worked in sales and consumer service for GM and Michigan Bell.
In 1981 Bob began his journalism career as Reporter/Anchor/News Director for WEYI-TV in Flint, Michigan.  Then in 1984 he moved to Gainesville as a reporter for WCJB-TV20.  He held positions as anchor, news director, broadcast employment manager and station manager.  After 30-years in commercial television Bob made the transition into education.  He is currently an instructor at Wiles elementary in addition to his role as an adjunct professor at the University of Florida teaching advanced reporting.
Robbie Woliver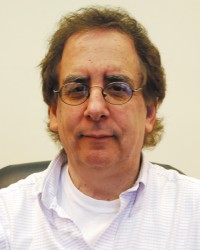 Robbie Woliver is a New York Times bestselling author and an award-winning journalist. Prior to teaching at UF, Woliver taught an array of journalism, communication and advanced writing courses at the State University of New York, College at Farmingdale, for eight years. He was a columnist and reporter for Newsday, senior editor at the Village Voice's suburban edition, reporter for The New York Times, and editor-in-chief of the alternative newsweekly, Long Island Press, where he was awarded the Casey Medal for Meritorious Journalism for his groundbreaking investigative series about the heroin and opiod epidemic.  His freelance writing has been published by the San Francisco Chronicle, New York Post, Rolling Stone, Village Voice, CBS MarketWatch, MSN, Salon, Psychology Today and other notable publications and media outlets.
Woliver is the author of five books, covering a variety of genres and topics, including Bringing It All Back Home, (Random House), a music history of New York's Greenwich Village, which has been recently adapted by Woliver as a theatrical musical, winning ten 2018 BroadwayWorld Awards, including "Best Musical." His autobiography of Amy Fisher, If I knew Then (iUniverse/HarperCollins) was an Oprah library selection and the focus of Oprah!, Dateline and Good Morning America show segments. The New York Times bestseller won the "Outstanding Book of the Year" award from The Independent Book Publishers. Alphabet Kids: A Guide to Developmental, Neurobiological and Psychological Disorders for Parents and Professionals was also the recipient of an Independent Book Publisher's award. Woliver's most recent book is the critically acclaimed 688: A Novel-in-Flash.
Before working as a journalist, Woliver owned and ran the legendary New York City music venue, Folk City, and was the founder and director of the New York Music Awards, L.A. Music Awards, Atlanta Music Awards and Boston Music Awards.
Cyd Zeigler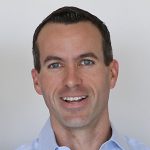 Cyd Zeigler is an award-winning journalist writing primarily about the issues of sexual orientation and gender identity in sports. Co-founder of Outsports.com, Zeigler has been instrumental in generating and leading the national and international conversation about LGBT athletes for over 15 years. His work has led to the public coming out of dozens of athletes at all levels, including former NFL prospect Michael Sam and former NCAA basketball player Derrick Gordon. Zeigler has welcomed the blurred lines between advocate and journalist, using his platform to advance policy and education in all levels of sport, from high school to the pros. A graduate of and former instructor at Stanford University, Zeigler now teaches Sports and Social Issues in the School of Journalism.