Journalism Adjunct Faculty
Many courses are taught by adjunct professors (professionals in their field who teach on a part-time or course-by-course basis). The following professors regularly teach in the Department of Journalism.
Eric Adelson
Eric Adelson was born and raised in Ann Arbor, Michigan, which he mentions more or less frequently depending on how football season goes. He attended Harvard and then got his Masters in journalism at Columbia before working for ESPN and then Yahoo. He now freelances for outlets including the Washington Post and Sports Illustrated. He has covered Super Bowls, World Cups, Stanley Cup Finals, Winter and Summer Olympics, as well as various news events including the George Zimmerman trial. He wrote a book on golf phenom Michelle Wie and won the top APSE feature in 2013 for his story on the Angola Prison Rodeo. He is married to proud Gator and UF grad Andrea Adelson, and together they have two daughters — Hope and Anabelle — and a pet bunny named Cookie. He is on the board of the National Diaper Bank Network, and he'd love it if you reach out about donating diapers to the UF campus pantry.
Yelena Alpert
Yelena Moroz Alpert is a freelance writer who started out fact-checking for publications like Women's Health, Travel + Leisure and Popular Science, before landing at Condé Nast to oversee the research department at Brides for almost three years.
By honing her fact-checking and research skills, she went on to write for publications like Real Simple, Yoga Journal, Luxe Interiors + Design, MensHealth.com and CNTraveler.com. Her first children's book, Little Feminist Picture Book, published this summer.
Alpert continues to cover personal finance, travel, parenting, and yoga for print and online media.  Having graduated from UF's Master of Arts in Mass Communication program in 2006 and from the Warrington College of Business with a B.S. in Business Administration Marketing in 2004, she's thrilled to teach Magazine & Feature Writing at her alma mater.
When she's not writing, she's outdoors with her husband and two boys.
Ellen Baisley-Nodine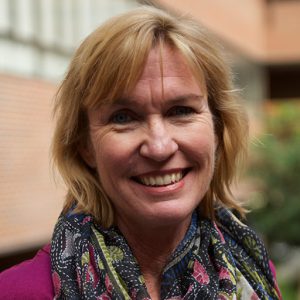 A serial graduate of the University of Florida, Ellen is committed to teaching and mentoring undergraduates and graduates as they develop their identity and skill as storytellers and future community leaders. Her academic background focused on linguistics, anthropology, journalism and education.
Working as staff at the College of Journalism and Communications for the past seven years, Ellen has helped build a community for change makers dedicated to creating lasting social change. She now manages the most significant annual public interest communications conference for strategists, scholars, leaders and communicators working in public interest communications: the frank gathering. She is also a team member of the frank academy, a hands-on public interest and strategic communications training for non-profit and community leaders, scientists and grantors, funders and activists.
Ellen spent the first two decades of her life in Venezuela, the third decade in Gainesville and the following two decades in the West Indies, where she raised her family. Her career includes editor and art director at the Alligator, public education officer and marketing coordinator for branches of the City of Gainesville and administrator of Island Academy, an International Baccalaureate school.
James Bates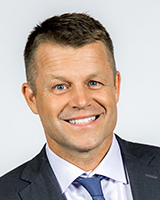 'Batesy', as 'The Head Ball Coach', Steve Spurrier, calls him, teaches a play-by-play/TV-host course. He played college football at the University of Florida as a middle linebacker, where he attained All Southeastern Conference status and was a captain of the Florida Gators' 1996 national championship team, while graduating with a telecommunication degree. In October of 2014 he was inducted into the Florida / Georgia Football Hall of Fame.
Between hosting, play-by-play and analysis for over a dozen different networks, James has logged thousands of hours in front of the camera and has 3 Emmy Awards to show for it. He is also very proud of his work behind the camera, as he has produced and directed many documentaries, most recently a five part series, "Here Come The Gators" featuring Billy Donovan and Gator basketball for Sun Sports.
When the cameras are turned off, he can be found with his wife, Tina, and three children, or painting in his studio. James is also an accomplished artist who has had many gallery showings, most recently in Santa Fe, New Mexico. His work on "Sister Hazel' hangs in Orlando's House of Blues & recently completed a large commissioned piece for new University of Florida President Fuchs' house
Jennifer Braddock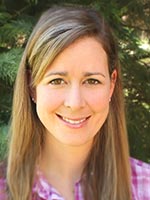 Braddock earned a Ph.D. in Mass Communication from UF in 2013 and has continued her research agenda to include conference papers and publications in the fields of intercultural communication and health communication. Prior to her work in the faculty and research side of academia, Braddock held staff and management positions at a university and an international logistics provider, both located in Savannah, GA. While continuing her research interests, Braddock has also been working in the field of social media as a part-time blogger and social media consultant. Drawing from her previous work on Facebook use, she has begun the process of building a new area of research with social media platforms for pursuit in the near future. A theorist at heart, she looks forward to bringing real-world, current experience with social media to the virtual classroom setting as she guides students through an exploration of mass communication paradigms. She teaches Mass Communication Theory and World Communication Systems, and she has previously taught Public Speaking, Interpersonal Communication, and Professional and Business Writing.
Justin Brown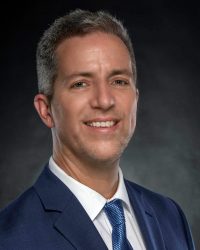 Justin S. Brown currently serves in the role of center coordinator at Mercer University in Atlanta where he facilitates student success, provides academic support to faculty and staff and engages in community outreach.   Justin also teaches regularly, including online courses in communications law for the University of Florida, face-to-face course in Internet law for Georgia Tech and a forthcoming hybrid social media course for Mercer.    Beyond engaging in student learning, Justin has demonstrated expertise in digital technology and policy issues including broadband deployment, network neutrality and data privacy.  Justin served as the 2015-16 MCI Communications Congressional Fellow, working in the office of Sen. Brian Schatz (D-HI) to help support his role as ranking minority member of the Communications, Technology, Innovation and the Internet subcommittee.
Justin has made numerous research presentations at conferences organized by the International Communications Association (ICA), American Educators in Journalism & Mass Communication (AEJMC) and the Telecommunication Policy Research Conference (TPRC).  His policy work in represented in such publications as Cardozo Arts & Entertainment Law Journal, Communication Research, Communication Law & Policy, Federal Communications Law Journal, Cornell Journal of Law & Public Policy, IDEA: Intellectual Property Law Review, Journalism & Mass Communication Quarterly and info: The journal of policy, regulation and strategy for telecommunications, information and media. He earned his B.S. (Journalism) from the University of Oregon, and both his M.A. (Telecommunication Studies) and Ph.D. (Mass Communication) from Penn State University.
Carlos Cunha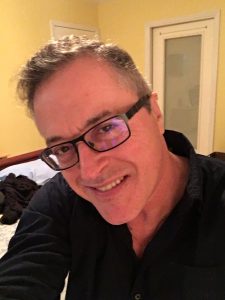 Carlos Cunha is an editor and writer who has worked for The New York Times, CNN and The Hartford Courant. Born on Terceira in Portugal's Azores islands, he grew up in South Africa, which is where he began his career in journalism, leaping from his gonzo hometown weekly to national newspapers and magazines before immigrating to the United States.
Cunha's literary efforts—essays, fiction, creative nonfiction and poems—have won national prizes and appeared in American journals like The Kenyon Review, TriQuarterly and the Los Angeles Review of Books, as well as in publications overseas, including the literary review at England's Manchester University. After many years in New England, he now lives in Gainesville with his wife and twin daughters. Most recently, he profiled a UF literary lion, the novelist Padgett Powell, for Gainesville magazine and wrote a creative-nonfiction story about Silver Springs' Tarzan connection for The Tampa Review.
Darlena Cunha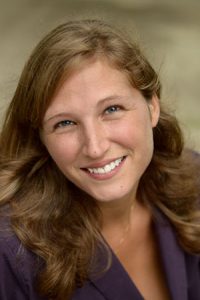 Darlena Cunha is a freelance journalist, contributing regularly to TIME, The Washington Post and The Atlantic, amid many others. She graduated from UF with a master's degree in mass communications, and holds a B.S. in Ecology and a B.A. in journalism from UConn.
As a freelancer, she writes news, features and opinion about politics, social justice issues, health and science, business and money, technology, food, travel, and literally everything else for publications such as The New York Times, The Guardian, Marie Claire, The Boston Globe and Parents Magazine, plus dozens more. Her work allows her to be a frequent guest on radio and television news shows from CNN to Breitbart to NPR.
Before becoming a multimedia freelancer, she worked as a television news producer in large markets such as Boston, San Diego and New York City for nearly a decade.
She lives in Gainesville with her husband, her twin daughters, and her dog, but is originally from Connecticut.
Tom Cunneff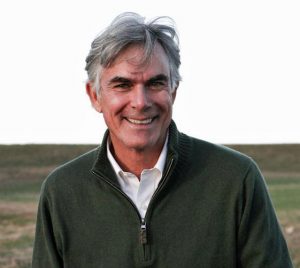 The managing editor of the College of Charleston Magazine, Tom Cunneff is also a freelance writer and editor who contributes regularly to a number of different media outlets, including cnbc.com, golf.com, The Palm Beach Post, and Fortune magazine. Previously, he was a senior editor at LINKS Magazine, a golf lifestyle publication where he wrote about travel, equipment, and course architecture. He began his journalism career at People magazine after graduating from the UF in 1982, rising to associate bureau chief in Los Angeles, where he helped direct West Coast editorial operations. During his 24 years with People, he covered everything from earthquakes to Oscar parties and wrote profiles on dozens of Hollywood stars, including covers on Harrison Ford, Tom Cruise, and Sandra Bullock. He's also a past contributor to Golf, Golf Digest, Plane & Pilot, Sports Illustrated, and Tennis magazines. He couldn't be more thrilled to be back at UF, albeit virtually teaching a special study online course on interviewing, and is working on growing his mullet back.
Daron Dean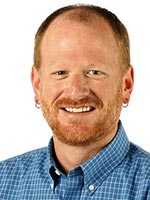 Daron Dean has been a working photojournalist since graduating from UF with a B.S. in Journalism in 2004. Born in Florida, he's interned for The Gainesville Sun, the Anchorage Daily News and The Dallas Morning News before joining the staff at The St. Augustine Record in August of 2006. He continues to work as a correspondent for The New York Times, Wall Street Journal and Thomson Reuters. His photographs have appeared in every major newspaper in the U.S. and others in more than 30 countries. His magazine credits include Audubon, Men's Health, Popular Photography, Ranger Rick, Sports Illustrated and Time. His work has been included in shows at the Smithsonian National Museum of Natural History in Washington D.C. and Florida State Museum of Fine Arts in Tallahassee. Dean has been an Adjunct Professor at UF since 2011, teaching Advanced Photojournalism I in the Fall.
Karen Dooley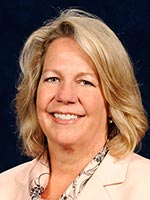 Karen Dooley is Director of Advancement Communications for UF Health where she oversees and coordinates fundraising and alumni communications, most specifically for the College of Medicine and the UF Health clinical operations. Dooley joined UF in 1996 as a writer for the News and Public Affairs Office. She also worked for the Institute of Food and Agricultural Sciences as a science writer before becoming editor of the College of Medicine's alumni magazine, Florida Physician. Dooley received the Robert G. Fenley Writing Award from the Association of American Medical Colleges in 2010, and her work has been recognized by the Council for the Advancement of Education and the Florida Magazine Association. As an adjunct faculty member in the College of Journalism and Communications, Dooley serves as a writing lab instructor for JOU 3109.
Tim Drachlis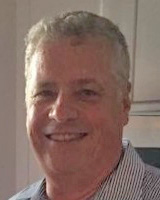 Tim Drachlis worked for 31 years in newspapers as a reporter and an editor. He spent 28 of those years at Newsday, where he held numerous editing positions. Most recently, he served as assistant managing editor and supervised a staff of reporters and editors who produced all the local content for both the paper's website and its print editions. In that role, he planned the award-winning coverage of countless news events, including three hurricanes, a papal visit to North America, the Boston Marathon and Pulse nightclub attacks, and two fatal train wrecks. His staff won nearly 100 journalism awards and Newsday was named an Associated Press newspaper of distinction three times. He also was a leader in speeding up how stories were posted online and helped develop a production system that allows different versions of an article to be posted simultaneously to the phone, tablet and desktop. Before becoming assistant managing editor, he was a member of the team that won Pulitzer Prizes for breaking news in 1992 and in 1997. He edited three other Pulitzer winners – international reporting in 1992 and 1993, and explanatory reporting in 1996. While news editor, he was a Pulitzer breaking news finalist in 2004 for Newsday's coverage of the Northeast blackout and a public service finalist in 2008 for the paper's expose of dangerous Long Island Rail Road platforms. His journalism also has been honored by the Society of Silurians, the Deadline Club, the Long Island Press Club, the Society of News Design and the Associated Press. From 2000 to 2007, he was in charge of the Sunday edition and edited all of the paper's enterprise and investigative projects. Before coming to Newsday, he was a reporter and then a copy editor for the Omaha World-Herald. Since 1998, he has taught college courses in reporting, writing, editing and news design. A frequent guest speaker, he has given presentations on graphics, online journalism, reporting, editing and story coverage. He is a graduate of the University of California, Berkeley, where he received a bachelor's in history, and Northwestern University, where he earned a master's in journalism.
Jason Farmand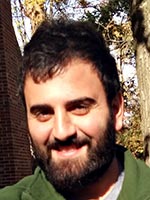 Jason Farmand is a designer and principal at Orlando-based Hatchet Design, a studio specializing in branding, print and web. During his 12-year career, he's done work for a wide variety of clients, such as the American Cancer Society, Walt Disney World, University of Florida, Ace Hardware, Second Harvest Food Bank, UF professor Ted Spiker, and numerous James Beard award-winning chefs. His professional specializations include typography, publication design, branding and front-end website development. In 2010, Farmand joined UF professor John Kaplan as creative director on Kaplan's film project, Not As I Pictured: A Pulitzer Prize-Winning Photographer's Journey Through Lymphoma. Farmand's work on the project helped it win a number of Addy awards, and—more importantly—helped get more than 6,500 free copies (and counting!) of the film into the hands and homes of anyone touched by cancer. Farmand teaches Design and Advanced Design and is a proud alumnus of the UF J-school (BSJ 2003, MAMC 2007). He lives in Orlando with his wife, Katie, and 2-year-old daughter, Hazel.
Gary Green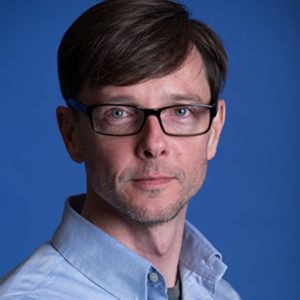 Gary W. Green is the deputy news editor of WUFT News and digital director of University of Florida's Innovation News Center. Green came to the College of Journalism and Communications in 2014 from the Orlando Sentinel, where he worked for 12 years as a photo/video editor, multimedia producer and senior photojournalist. Before joining the Sentinel, he worked for several newspapers, magazines and wire services in Florida, Ohio and Kentucky, culminating in over 20 years working as a visual journalist. His portfolio includes coverage of some of the biggest stories of the last two decades, including Sept. 11, deadly hurricanes, presidential campaigns, space shuttle launches, controversial court trials and sporting events, including seven Super Bowls, NCAA Final Four championships, NBA playoffs and the NBA Finals. His work has been published by numerous national newspapers, magazines and websites including: Time, Sports Illustrated, New York Times, The Washington Post, Sporting News, USA Today and Huffington Post as well as several international publications. His journalism has been honored by the American Society of News Editors, Associated Press, National Press Photographers Association, Ohio News Photographer Association, Florida Society of News Editors, Ohio Prep Sports Writer's Association and Associated Press Sports Editors. He is a graduate of Ohio University's School of Visual Communication and has a Master's degree in mass communication from UF. His thesis explored the opportunities and challenges posed by the digital disruption of legacy newsrooms.
He teaches News Center Practicum in the Innovation News Center and Advanced Multimedia Narratives.
Lillian Guevara-Castro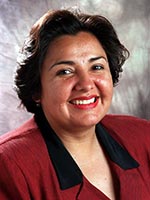 Lillian Guevara-Castro is the former features editor at The Gainesville Sun and the Ocala Star-Banner, where she also worked as a staff writer and editor since 1992. Other positions she has held at The Sun include local news editor, business editor, assistant city editor and assistant features editor. She has covered religion, business, homes, real estate and lifestyle.
Prior to The Sun, she covered small municipal governments and demographics at The Atlanta Journal and Constitution and education at The Gwinnett Daily News.
Lillian was born in Lima, Peru, and grew up in Chicago and Atlanta. She has a degree in journalism/communications from Georgia State University. She speaks Spanish and is a lifelong French student.
Nicole Irving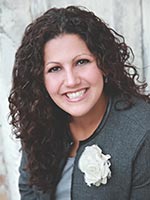 Nicole Irving is the founder/publisher/owner of Giggle Magazine and Irving Publications, LLC. She started Giggle Magazine out of her son's nursery in 2009 and has watched it grow into an award-winning publication, most recently being awarded the title of the 2012 Business of the Year, Leading Women's Enterprise. Irving graduated with honors from UF in 1999 and holds a bachelor's degree in Sociology. She is an active member of the Gainesville Junior League, an adjunct lecturer at the University of Florida, Chair of the executive board for the North Central Florida March of Dimes and is a director on the Florida Magazine Association board. Irving is also actively involved in several charity and business organizations in the community. Originally from New York, Irving arrived in Gainesville via Palm Beach Gardens in 1997 and has lived here since with her husband, Shane. Today, she is the proud mother to three sons, Tyler, Nicholas and Joshua.
Rachael L. Jones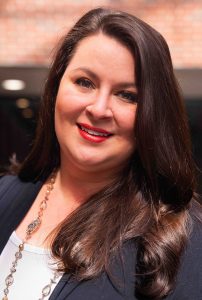 Rachael L. Jones is the current Legal Fellow at the UF Brechner Center for Freedom of Information. Previously, she served Senior Law Clerk to the Honorable Scott D. Makar of the First District Court of Appeal for the State of Florida.  Before joining the First DCA, Rachael served as the Jack Nelson/Dow Jones Legal Fellow at the Reporters Committee for Freedom of the Press in Washington DC and as a Post-Doctoral Fellow at the Center for Media Law and Policy at the University of North Carolina-Chapel Hill.  While at Reporters Committee, Rachael primarily worked on Freedom of Information Act litigation and access cases. She has presented her scholarship on First Amendment jurisprudence, Media law, and Internet law issues at the Yale University Information and Society Project, the University of Missouri School of Law, the Southwestern School of Law, the American Association of University Professors' conference and has served as a panelist for the Association for Education in Journalism and Mass Communication's Law and Policy Division. Rachael earned her J.D. with honors from the University of Florida Levin College of Law in 2016, where she was a Research Editor for the Florida Journal of International Law and served as a research assistant to Dean Lyrissa Lidsky.  In 2014, Rachael engaged in a comparative constitutional law and dispute resolution study at the University of Western Cape in Cape Town, South Africa, where she returned in January 2019 to teach an intensive on Comparative Constitutional Law with a focus on the Freedom of Expression and Global Cyber Law. In August 2020, Rachael will join the United States District Court for the Middle District of Georgia to serve as a Law Clerk to the Honorable W. Louis Sands.
Ethan Magoc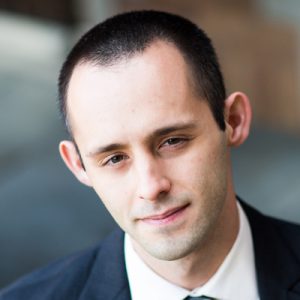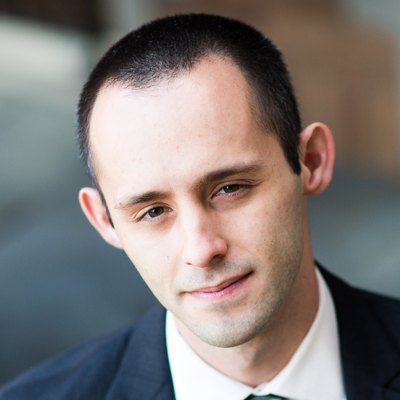 Ethan Magoc is a multimedia news manager in the College of Journalism and Communications' Innovation News Center, home to WUFT News. He worked for two years at the Pittsburgh Post-Gazette as a social media editor, and before that spent a summer at Arizona State University as a News21 fellow reporting on the voting rights battle during the lead-up to the 2012 election. A Pennsylvania native, he also reported for the Erie Times-News while in college and worked as online editor at WUFT after receiving his master's degree from UF. Ethan is the creator of WUFT's The Point, a daily morning newsletter covering local and state news of interest to public media supporters in Florida. For UF Online, he developed and taught a section of JOU 3101, news reporting. On campus, he's also taught JOU 3346L, multimedia reporting, and JOU 4123, investigative reporting.
Jessica Marsh
Jessica Marsh received a Master's in Mass Communication in May 2016 from the University of Florida. In August 2016, she began her journey in teaching when she was hired by her alma mater to teach two lab sections of Multimedia Writing. In the past, she has contributed articles to The Independent Florida Alligator.
Prior to entering the University of Florida, she studied at Flagler College, where she received a B.A. in Fine Art in 2005. It was at Flagler that she became aware of and interested in the media's ability to shape user experiences and emotions.
Renee Martin-Kratzer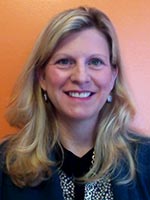 Renee Martin-Kratzer earned her doctorate and master's degrees from the University of Missouri. She taught magazine courses for five years as an assistant professor at the University of Florida. After moving back to Missouri in 2010, she has continued teaching online courses for UF as well as teaching on campus at the University of Missouri. Her professional experience includes working as a design editor for the Columbia Daily Tribune, the founding managing editor of Missouri Life magazine and as a web editor to an education site. She has taught a variety of classes ranging from feature writing to magazine design to research methods. In 2009, she was selected as the University of Florida's College of Journalism and Communications' Teacher of the Year. Her research focuses on the effects of disturbing images and the use of anonymous sources in various media. She spends a lot of time chasing her 4-year-old twins and shuttling her daughters (ages 8 and 11) to activities.
Kelsi Matwick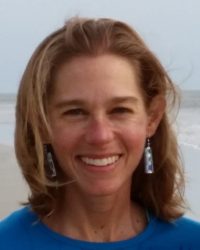 My research explores the connections between language, identity, and food in contemporary media and popular culture. My sister and I teach each semester Food, Media, and Culture online for the Journalism and Communications department. In 2019, we published Food Discourse of Celebrity Chefs of Food Network (Palgrave Macmillan). The book defines the language of celebrity chefs on a variety of tv cooking show genres, including instructional, travel, talk, and competition. My current projects are looking at the intersection of humor, cross-cultural communication, and politics of Singapore media.
Keri Matwick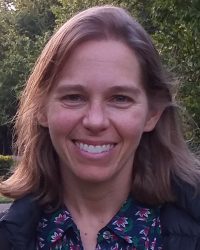 Keri Matwick earned a Ph.D. in Linguistics from the University of Florida in 2016. Sharing a passion for food and language with her sister, Keri has published on the language, performance, and narrative of food media in academic journals such as Discourse, Context, & Media, Journal of Pragmatics, Language and Communication, Discourse & Communication among others. Recently, the twins published a book (Food Discourse of Celebrity Chefs of Food Network, Palgrave Macmillan, 2019) on cooking shows with topics on recipe-telling, storytelling, evaluations, and humor. Besides research, Keri enjoys teaching JOU4930: Food, Media, & Culture, each semester for the Department of Journalism and Communications.
Kathleen McGrory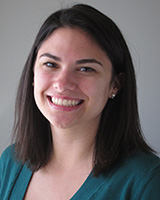 Kathleen McGrory is a reporter on the Tampa Bay Times investigations team. She was previously the newspaper's health and medicine reporter. Before joining the Times in 2015, Kathleen spent seven years as a metro reporter for the Miami Herald and two years as a government reporter in the Tampa Bay Times/Miami Herald Tallahassee Bureau. She speaks Spanish and holds degrees from the Columbia University Graduate School of Journalism and Hamilton College in Clinton, N.Y.
Steve Orlando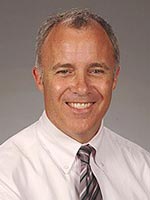 Steve Orlando entered journalism writing, editing and doing paste-up and layout for the weekly Gulf Breeze Sentinel near Pensacola. After earning a bachelor's degree in political science from UF in 1986, he returned to UF in 1987 to pursue a degree in journalism and spent a semester as a stringer for the student newspaper, The Independent Florida Alligator, covering science and research. In 1988, he accepted a position as a state desk reporter for The Tampa Tribune, where his beats throughout west Central Florida included cops, courts, schools, city and county government, general assignment and features. He also did part-time editing. Orlando joined News and Public Affairs in 1996 as news desk editor and senior writer. He became associate director in 2001, director for print media in 2006 and senior director for media relations in 2012. Orlando earned a master of arts in mass communication from UF in 2007.
Adam Playford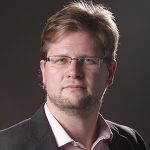 Adam Playford is Director of Data and Digital Enterprise at the Tampa Bay Times, where he leads the paper's team of data journalists and web developers. Previously he was a reporter on the investigations teams at Newsday and the Palm Beach Post. At Newsday, Playford was part of a team that was a finalist for the 2014 Pulitzer Prize for Public Service for reporting on widespread police misconduct kept secret by state law. Playford graduated from New York University's Gallatin School of Individualized Study.
Czerne Reid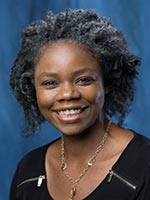 Czerne Reid, Ph.D., is a lecturer and Assistant Director of Online Education in the University of Florida College of Medicine's Department of Psychiatry. She is also an adjunct lecturer in the UF College of Journalism and Communications. Reid is co-chair of the education committee of the National Association of Science Writers (NASW), which organizes a popular annual undergraduate travel fellowship, mentoring program and science writing internship fair. Reid has worked as a science writer and reporter at several outlets over the years, including UF Health Communications, The (Columbia, S.C.) State newspaper, the Milwaukee Journal Sentinel, The Salinas Californian (in John Steinbeck's hometown), the Stanford News Service and the Stanford School of Medicine Office of Communication and Public Affairs. As a 2007 Kaiser Media Fellow, Reid completed an award-winning newspaper series on the impact of HIV/AIDS in South Carolina. She has received awards for her work from the South Carolina Press Association and the South Carolina Medical Association, and fellowships from the NASW and the Council for the Advancement of Science Writing (CASW). Dr. Reid earned her Ph.D. in environmental chemistry at Emory University, and a graduate certificate in science communication at the University of California, Santa Cruz. Her bachelor's degree in chemistry is from the University of the West Indies, Mona, in her native Jamaica.
Jon Roosenraad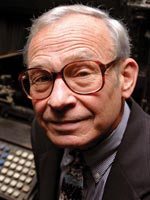 Jon Roosenraad is an emeritus professor of journalism, having taught in the college since 1968. His professional experience includes the Lansing (Michigan) State Journal and The Gainesville Sun. He served 30 years as an administrator in the college, first as chair of the Department of Journalism and then as the college's assistant dean for student services. After retiring in 2008 he continues teaching in the lab portion of JOU 3101, basic reporting, and JOU 4700, problems and ethics of journalism (a course he originated).
Jim Ross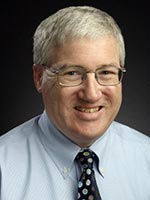 Jim Ross is managing editor of the Ocala Star-Banner. He grew up in the Chicago suburbs and in 1989 graduated from Northwestern University, where he edited the school paper. His first job was at the St. Petersburg Times, where he spent 18 years as a reporter and bureau chief. He left for the Star-Banner in 2007, serving first as assistant managing editor and then senior editor. Ross also worked for a short time at The Gainesville Sun, which is one of the Star-Banner's sister papers, and he still works in that newsroom from time to time. In addition to his newspaper duties Ross is an essayist whose work has been published in numerous print and online literary journals. He has been an adjunct instructor at UF since fall 2007, teaching Magazine Writing and serving as a Reporting lab instructor. He lives in Ocala with his wife, Melanie, (also an adjunct instructor) and their three kids. Ross is an active member of Blessed Trinity Catholic Church and serves on the advisory boards for LifeSouth Community Blood Centers, the Marion County Literacy Council and the Ocala Civic Theatre. He also volunteers with the Marion Ballet Theatre as a "backstage dad."
Melanie Fridl Ross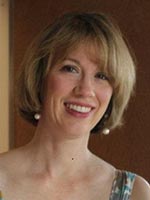 Melanie Fridl Ross, MSJ, ELS, is chief communications officer for UF Health, where she oversees strategic communications and public affairs, marketing, news and publications, advancement communications, creative services, and web services for the system's Gainesville and Jacksonville campuses. Ross also serves as senior producer for the public radio series "Health in a Heartbeat" and for the animal health program "Animal Airwaves," overseeing operations for both internationally aired award-winning consumer health series. In addition, she is on the adjunct faculty at the University of Florida's College of Journalism and Communications, where she has taught a news reporting lab since 2004. Ross joined UF in 1992 from The Tampa Tribune, where she was a reporter. She holds a bachelor's degree in American studies from Northwestern University and a master's degree in journalism with a concentration in newspaper administration from Northwestern's Medill School of Journalism. She is a board-certified editor in the life sciences. She is a past president of the 5,600-member American Medical Writers Association and past president of the organization's Florida chapter. She also is a member of the Association of Health Care Journalists, the Board of Editors in the Life Sciences, the Association of American Medical Colleges and the National Association of Science Writers.
Larry Savage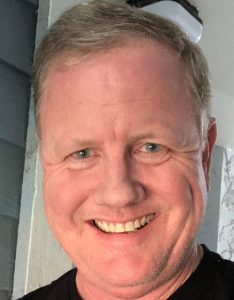 Larry Savage has been a journalist for 34 years since graduating from the University of Florida in 1984.
Currently, the high school sports editor at The Gainesville Sun (since 2010), he has also worked at The Orlando Sentinel, Ocala Star-Banner and Winter Haven News-Chief.
During those years, he has worked as a copy editor, news editor, sports editor and associate editor, and has done plenty of writing as well. Has also taken photos and done video interviews for The Sun.
He has been involved in journalism since my junior year in high school in Leesburg, working as a correspondent for the Daily Commercial, and continuing to correspond with them while at UF, as well as writing for the Sun-Sentinel and Gator Bait magazine. He also wrote occasionally for The Alligator.
He has many wonderful memories as a student here at the College of Journalism and Communications, and hope to develop more as an instructor.
Diana Schuh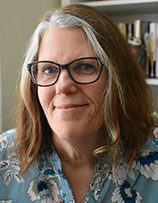 Diana Schuh has been an adjunct lecturer for the College of Journalism and Communications since 2005. She holds a bachelor's degree in journalism and sociology from New York University and a master's degree in social work from the University of Georgia. Her freelance writing credits include The Tampa Bay Times, Athens Magazine, Hi Fidelity, the Atlanta Journal-Constitution, The Gainesville Sun and Gainesville Magazine. She also spent several years as the city commission reporter for the Athens (Ga.) Banner-Herald where she won second-place in feature writing from the Georgia Press Association and was honored by the National Association for Social Workers for her work covering social service agencies in northeast Georgia. She also spent three years as the assistant editor and head copy editor for Atlanta Intown, a weekly newspaper.
Richard Shaw
Richard Shaw joined the College of Journalism and Communications at the University of Florida in 2017 as an adjunct faculty member, teaching in the Innovation New Center for WUFT, the student-produced online regional news organization serving Gainesville and Alachua County. He was a faculty member for visual journalism at the University of Missouri School of Journalism and served as director of Pictures of the Year International (POY) for more than 13 years before retiring. Shaw also specializes in drone technology as an emerging tool for journalism. He holds a Private Pilot license under FAA Part 61 and a Remote Pilot license under Part 107. Shaw's prior newspaper career spans 27 years in visual editing and management. He served in a variety of senior editing roles for newspapers such as The Sacramento Bee, The Florida Times-Union in Jacksonville, The Arizona Republic in Phoenix and the Hartford Courant. In 1991, Shaw was part of the editing team for The Sacramento Bee that won the Pulitzer Prize for Public Service, responsible for both the photo editing and page design for the series, "The Sierra in Peril." Shaw holds a Master of Arts degree in Journalism.
Melodi Smith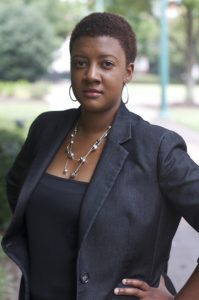 Melodi Smith is a writer, reporter and social media professional with a passion for using traditional and digital media to communicate.
Her love for the person-to-person connection makes her a natural in the art of building meaningful relationships and participating in engaging conversations.
She has worked for the international headquarters of the Cable News Network in Atlanta, Georgia; CBS affiliate WKMG-TV in Orlando, Florida and now in government communications in Central Florida.
From entertainment to sports to news, she has a sharp eye for what gets the message out there and starts a conversation. Staying socially connected and tuned in to trends keeps her continually engaged.
Cindy Spence
Cindy Spence is a science writer in the UF Office of Research Communications and spends her time talking to people who know far more chemistry and physics than she does. She received her bachelor's and master's degrees from the College. As an undergraduate, Spence was editor of The Independent Florida Alligator. Spence's journalism career ranged from the night cops beat at The Orlando Sentinel to assistant state editor at The Tampa Tribune, with assorted beats and editing gigs in between. She has transitioned from journalism to public relations twice, working as the campus news desk editor for UF in the 1990s and writing about UF research, science and scholarship since 2013. Her work has been recognized by the Council for the Advancement and Support of Education. She is a member of the National Association of Science Writers and the University Research Magazines Association.
Michael Stone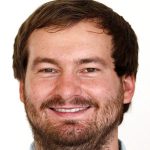 Michael Stone is a journalist and photographer focusing primarily on health care, technology and history, especially World War II, but who has covered just about any and every subject area. He has worked for several different print and online publications as a freelancer and as a full-time writer, reporter and editor. Since 2013, he has taught undergraduate courses at the University of Florida, including News Center Practicum, Problems and Ethics in Journalism, Multimedia Reporting, Multimedia Writing, and Writing Mechanics. He holds a bachelor's in journalism from Middle Tennessee State University and a master's in health/science communication from UF.
Tommy Thompson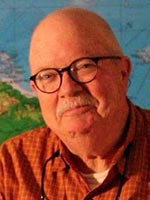 Award-winning editorial/institutional/corporate photographer since the Dark Ages (the 1960's). Outdoor writer and photographer specializing in fishing and regional travel. Photographer of 17 coffee-table books (Harmony House Publishers' American College Series) and two fishing guides to the Gulf of Mexico (University of Florida Press). Regional editor and food columnist, Florida Sportsman magazine. Blogger, Original Florida Tourism Task Force/ travel.naturalnorthflorida.com (fishing and boating, food and dining, events and activities, off-the-beaten path).  Executive director, Florida Outdoor Writers Association.
Bob Williams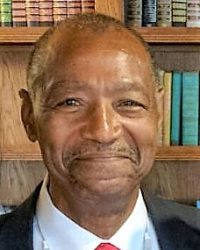 Bob Williams is a native of Detroit, Michigan.  He received his bachelor's degree in business administration and communications from General Motors Institute (now Kettering University) in Flint, Michigan.  After graduation Bob worked in sales and consumer service for GM and Michigan Bell.
In 1981 Bob began his journalism career as Reporter/Anchor/News Director for WEYI-TV in Flint, Michigan.  Then in 1984 he moved to Gainesville as a reporter for WCJB-TV20.  He held positions as anchor, news director, broadcast employment manager and station manager.  After 30-years in commercial television Bob made the transition into education.  He is currently an instructor at Wiles elementary in addition to his role as an adjunct professor at the University of Florida teaching advanced reporting.
Pat Yack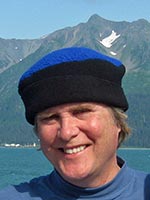 Pat Yack is Chief Content Officer for Alaska Public Media in Anchorage, Alaska. Alaska Public Media is the home of KSKA-FM, KAKM-TV and the Alaska Public Radio Network. Yack has more than 30 years in the news business as a reporter, department head, managing editor, editor, and broadcast leader. His past assignments have included: DC bureau chief, The Denver Post; national editor, The Atlanta Constitution; managing editor, The (Eugene, Ore.) Register-Guard; editor, The (Greensboro, N.C.) News & Record; and editor, The Florida Times-Union.
He was the 2009 Atwood Chair of Journalism at the University of Alaska Anchorage. He remains on the adjunct faculty at UAA where he has taught classes in visual communication, beginning and advanced reporting, Web journalism, and Movies and the First Amendment.
Yack is a member of PBS' Digital Advisory Council, a national group that advises PBS on a variety of contemporary issues. As chief content officer, Yack and his team created Indie Alaska, an innovative web series sponsored and promoted by PBS Digital Studios. Yack is a member of the Alaska Press Club and is a supporter of the Committee to Protect Journalists. He has been a Pulitzer juror twice. Prior to moving to Alaska, Yack was a board member of the Florida Society of Newspaper Editors. He served as its president for two terms. He and other FSNE leaders launched Sunshine Sunday, a statewide effort that called attention to the erosion of open meetings and open records laws. Sunshine Sunday provided the foundation for creating the national movement, Sunshine Week. He took an active role in the American Society of Newspaper Editors, serving as the co-chair of the Freedom of Information Committee and Chair of the Membership Committee. He has served on the board of the First Amendment Foundation and the American Press Institute. Yack holds a Bachelor of Fine Arts degree in journalism from Southern Methodist University. He is a member of journalism department's advisory council.
Cyd Zeigler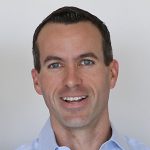 Cyd Zeigler is an award-winning journalist writing primarily about the issues of sexual orientation and gender identity in sports. Co-founder of Outsports.com, Zeigler has been instrumental in generating and leading the national and international conversation about LGBT athletes for over 15 years. His work has led to the public coming out of dozens of athletes at all levels, including former NFL prospect Michael Sam and former NCAA basketball player Derrick Gordon. Zeigler has welcomed the blurred lines between advocate and journalist, using his platform to advance policy and education in all levels of sport, from high school to the pros. A graduate of and former instructor at Stanford University, Zeigler now teaches Sports and Social Issues in the School of Journalism.