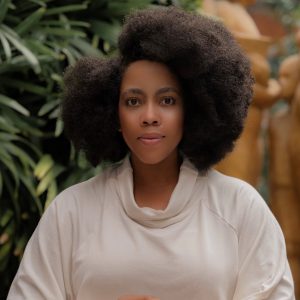 Kalisha Whitman
Senior TV News Manager - Division of Media Properties Innovation News Center
Bio
Kalisha Whitman is who you want at the helm. She is an Emmy® award-winning journalist who understands how to captivate audiences through media. She coaches individuals at the University of Florida to create and produce engaging non-perishable content through her motivating, futuristic and deliberate methods.
Her knowledge as an innovator, educator and journalist enables her to connect with diversified audiences and universal influencers. She has covered a range of stories from the United States 2008 historical presidential election; to one of America's deadliest storm systems that ripped through the southern region of the United States in 2011; as well as the 50th commemoration of the Civil Rights Movement, in Birmingham. Her news reports afforded her the opportunity to be a vital member of an Emmy®, Edward R. Murrow and Alabama Broadcasters Association award-winning team.
She received several Associated Press awards — while working as a one-person band. She has been nominated for two additional Emmy® awards. Her stories have been featured on NBC Universal, FOX, CBS, ABC and CNN affiliated platforms.
Kalisha completed her undergraduate studies at Florida A&M University. She completed her graduate studies at Columbia University.
Education
M.S. in Journalism from Columbia University
B.S. in Broadcast Journalism from Florida A&M University School of Journalism and Graphic Communication
News
Courses
Syllabi from the current and three previous semesters: