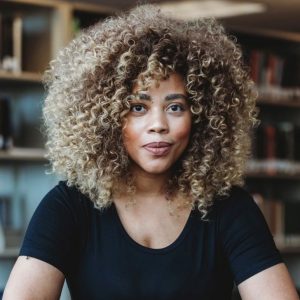 Kalisha Whitman
Senior TV News Manager - Division of Media Properties Innovation News Center
Bio
Kalisha Whitman is who you want to tell your story. She captivates audiences through television, film and social media. Kalisha is an Emmy® award-winning journalist. 
She serves as an Assistant Professor in the School of Journalism and Graphic Communication at Florida A&M University.  Her training as a journalist and professor makes her a perfect fit to connect to people of varying backgrounds. Kalisha loves to customize the communications goals and guidelines to help build and strengthen internal communications.  Her coaching allows individuals, companies, organizations and partnerships to remain connected and focused.  
She is the Founder, Chief Executive Officer and Creative Director of Educaré Media & Communications Consulting, LLC.  Kalisha is also the founder of the nonprofit digital media initiative Kalisha DigiMedia™ – a site focused on stories about people.
She is the co-director of PLUS – a documentary that catalogued the plight of the plus size woman in the fashion industry. Around 65 percent of women are a size 14 or larger. PLUS showcased five women who fought to change the mainstream perspective.  The film received a Gracie award from the Alliance for Women in Media; Best Zimbabwean Documentary and Best Zim Sound from the International Images Film Festival; Spotlight Documentary Film Awards – Platinum Award Winner 2016; and was accepted into the NYC Short Documentary Film Festival 2016 and Socially Relevant Film Festival New York 2016. PLUS! also received a film grant from the National Academy of Television Arts and Sciences, New York The New York Emmy® Awards NATAS New York Emmy Awards Documentary. 
Kalisha directed A Cut Above – with an iPhone 6S.  It chronicles the relationship of an estranged father and son. The duo mended their relationship through the skill of barbering.  A Cut Above played in the Hollywood Black Film Festival, the National Black Film Festival, the Santa Monica Black Film Festival, the Baltimore International Black Film Festival, the Orlando Urban Film Festival, the St. Louis Black Film Festival, the Twin Cities Black Film Festival and the Urban Mediamakers Film Festival. 
She was commissioned, by an advocate of social justice, to produce the introspective film titled: #iamElaine.  It was masterfully captured with an iPhone.  The story centers around Elaine, 70, who represents the vulnerable underrepresented transgender community. The story ignites emotion and is a catalyst to bridge conversations regarding gender transition.
Elaine contemplated feelings of her femaleness at various points throughout her life. When her third ex-wife found a journal entry regarding her feelings about being a woman, that was the turning point to lead her to the transition. 
While an undergraduate at Florida A&M University, Kalisha produced HIV/AIDS African Americans at Risk, a documentary profiling a woman who contracted the virus from her husband, who kept his infection a secret from her.

Kalisha worked in local news markets as an anchor and reporter for almost a decade.  She has covered a range of stories from the United States 2008 historical presidential election; to one of America's deadliest storm systems that ripped through the southern region of the United States in 2011; as well as the 50th commemoration of the Civil Rights Movement. 
Her news reports afforded her the opportunity to be a vital member of an Emmy®, Edward R. Murrow and Alabama Broadcasters Association award-winning team. She received several Associated Press awards — while working as a one-person band. She has been nominated for two additional Emmy® awards. Her stories have been featured on NBC Universal, FOX, CBS, ABC and CNN platforms. 
Education
M.A. in journalism from Columbia University
B.S. in Broadcast Journalism from Florida A&M University School of Journalism and Graphic Communication
News
Courses
Syllabi from the current and three previous semesters: