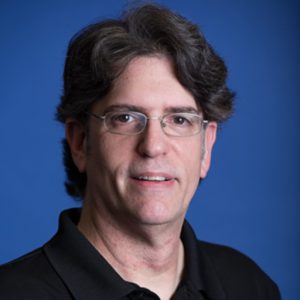 Glenn Richards
WUFT-FM Operations Coordinator, Local Morning Edition Host - Division of Media Properties
Bio
Glenn Richards is Operations Coordinator and local host for Morning Edition on WUFT-FM. His background includes 30+ years of radio in South Florida as an air personality, promotion director, and morning show producer for 94.9 Zeta (WZTA-FM) and 97.3 The Coast (WFLZ-FM). He also worked at South Florida's legendary rock station, 103.5 WSHE (She's Only Rock & Roll).
His previous education includes a Bachelor of Science in Communication with a minor in Political Science from the University of Miami where he was also general manager of the non-commercial college radio station, WVUM (90.5 FM, The Voice).
He relocated to Gainesville in 2006 to pursue a telecommunication master's degree at the University of Florida College of Journalism and Communications. Upon his arrival, he worked as an air personality at WRUF-FM, first when it was Rock104 and then made the successful transition to Country 103.7 The Gator when the format was changed in 2011.
Mr. Richards also oversaw Rock104's transition to a student-run, online non-commercial college radio station (Rock104.com) serving as program director, music director, and mentor to the student staff instructing them in the programming, production, and performance of radio as part of the CJC Student Experience. Other classes he has taught at UF include Mass Media & You and the popular Rock 'N' Roll & American Society.
One of Glenn's passions is local music. Since 1990, he has produced and hosted local music programs in both South Florida and Gainesville, playing demos and independent releases from unsigned artists, many of whom went on to national prominence including: Marilyn Manson, Sister Hazel, For Squirrels, Matchbox 20, Saigon Kick, Mary Karlzen, Nil Lara, Hundred Waters, and more.