Public Relations Adjunct Faculty
Many courses are taught by adjunct professors (professionals in their field who teach on a part-time or course-by-course basis). The following professors regularly teach in the Department of Public Relations.
Amelia Bell, APR, CPRC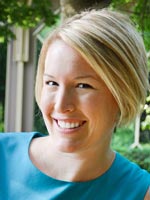 Amelia Bell, APR, CPRC, is a marketing communications manager for RTI Surgical, a leading global surgical implant company providing surgeons with safe biologic, metal and synthetic implants. She is responsible for developing and managing strategic integrated marketing and public relations programs to support marketing plans and corporate goals for internal and external audiences. Prior to joining RTI, she worked at Gainesville Regional Utilities, the Harn Museum of Art and the University of Florida. Amelia has experience in corporate communications including internal communications, media relations and marketing communications.
She received a master's degree in mass communication and a bachelor's degree in public relations from the University of Florida. Amelia is a member of the Florida Public Relations Association and received her accreditation (APR) from the Universal Accreditation Board and is a Certified Public Relations Counselor (CPRC).
As an adjunct faculty member in the Department of Public Relations, College of Journalism and Communication she teaches Public Relations Writing.
Rob Engle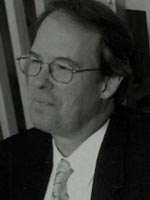 Rob Engle is president of Engle & Co. Based in the Washington, DC area, the company provides creative public, government, and investor relations strategies.
Prior to forming Engle & Co., Engle served as a press secretary and legislative aide to Senator Paula Hawkins (FL), Congressman Dan Mica (FL), and Congressman Don Ritter (PA). He also served as director of public relations for a large Washington advertising and marketing agency and as head of public relations for a local American Cancer Society chapter.
Engle's company currently provides public relations counsel to a number of leading private and public firms and organizations involved in real estate, construction, development, high tech, consumer goods, and finance.
He holds a master's degree from Harvard University and is also an alumnus of Harvard's John F. Kennedy School of Government, having completed senior executive studies in strategies of persuasion; he completed his undergraduate studies in journalism/public relations at the University of Florida. As an adjunct faculty member in the Department of Public Relations he is teaching Public Relations Writing web course.