Public Relations Adjunct Faculty
Many courses are taught by adjunct professors (professionals in their field who teach on a part-time or course-by-course basis). The following professors are teaching in the Department of Public Relations.
Tucker Berardi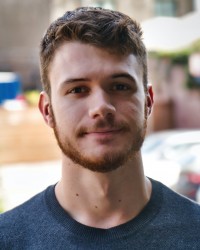 Tucker Berardi is a journalist and content creator currently working as a content manager for marketing agency SCAD Media LLC. Tucker received his bachelor's degree in journalism and a minor in sociology from Florida Atlantic University, and recently his master's degree in mass communication from the University of Florida. He has been recognized for his environmental reporting as well as his coverage of LGBTQ news with the Excellence in Environmental Reporting Student award from the Society of Environmental Journalists and the Online In-Depth Reporting Mark of Excellence award from the Society of Professional Journalists.
Tucker teaches VIC3001 Sight, Sound, a Motion.
Keith Bowermaster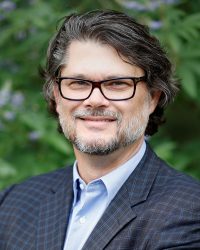 UF alum Keith Bowermaster, APR has spent 30 years as a communicator working with some of the largest health systems in South Florida and Atlanta, as well as healthcare brands across the globe, developing and implementing strategic communication plans and initiatives.
An expert in crisis communications and issue management, Keith has also supported companies through hundreds of situations, including natural disasters, mass shooting, sudden (forced) departure of key executives and layoffs, improper medical care/treatment, employee misconduct/arrests, and more.
Based in Atlanta, Keith currently serves as an SVP with Coyne PR, a leading independent firm headquartered in NJ.
Lawrence Clark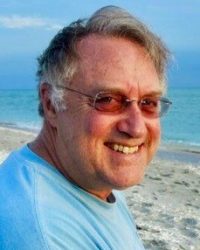 Lawrence Clark is a no-nonsense communicator, having guided top Fortune CEOs, markets and business leaders to successful strategies and solutions. His MBA in finance and marketing enables him to help students from an experienced integrated marketing communications perspective. He has a lifetime of professional communications experience from newspaper journalist and editor through traditional business publications and presentations, to counsel in nonprofit, petroleum, industrial, financial, bioscience and entrepreneurial public relations industries. He has many years of social media and internet development, including web design and content. Lawrence has taught graduate and undergraduate communications at UM, FIU and UF since 2012.
Jeannie Clary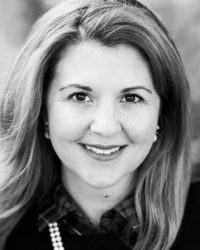 Jeannie Clary graduated from UF in 2003 with a B.S. in Public Relations with a Specialization in Business. As an independent consultant based in Clearwater, Florida, Jeannie has provided strategic communications expertise and works as an integrated team member within agencies and corporations around the country. She has garnered top-tier results for clients in strategic planning, media relations, crisis communications, social media and content development. Prior to starting her consultancy, Jeannie served on account teams at Weber Shandwick and boutique agencies in Atlanta and Tampa, and served in-house directing all U.S. public relations efforts for global insurance solutions provider Crawford & Company.
She teaches PUR4940, the Gator Club Internship course which focuses on social media. She currently serves as Chair of the UF Public Relations Advisory Council.
Tishawna Dawson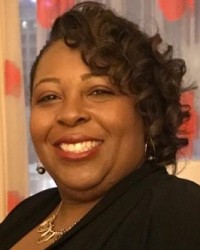 Tishawna Dawson currently works within the federal government, where she has held several leadership positions.  She has a wealth of knowledge and experience in the area of public policy, administration and public relations within the government.  As a former federal manager, she provided direction and leadership to her staff of 50 employees.  She managed the operations of a module to ensure the work met all established goals.
She is also the Founder and CEO of Shining Star Educational Services, LLC, a company that provides quality tutoring services. She has developed and managed educational programs for her corporation as well as for several institutions in Alabama including museums and schools in the Birmingham and Montgomery areas.
Tishawna holds a B.S in Psychology from the University of Alabama at Birmingham and a Masters of Public Administration degree from Auburn University Montgomery.
Robert Engle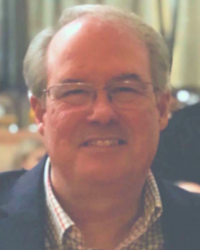 Rob Engle is president of Engle & Co. Based in the Washington, D.C. area, the company provides creative public relations strategies.
Prior to forming Engle & Co., Engle served as a press secretary and legislative aide to Senator Paula Hawkins (Fla.), Congressman Dan Mica (Fla.), and Congressman Don Ritter (Pa.).
Engle's company provides public relations counsel to a number of leading firms and organizations involved in public affairs, high tech, real estate, construction, development, consumer goods, and finance.
He holds a master's degree from Harvard University and undergraduate degree in journalism/public relations from the University of Florida.
Maria Esterline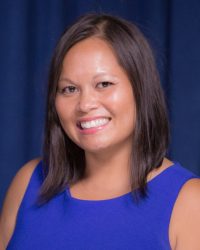 Maria Esterline is an adjunct lecturer for the University of Florida's College of Journalism and Communications. She was previously an Instructional Designer for the Center of Innovation and Production developing and supporting online courses for the University of Florida from 2017 to 2019. Her work before coming to UF was teaching in K-12 with experience in technology integration.
Maria graduated from Ball State University with a Bachelors in Elementary Education. She earned a Master's degree in Educational Leadership from Butler University as well as a Master's degree in Educational Technology from Indiana University.
She is currently teaching VIC3001: Sight, Sound, and Motion.
Lorne Fisher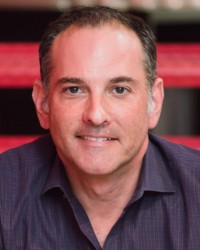 Lorne Fisher is CEO and Managing Partner of Fish Consulting, a national public relations agency based in downtown Ft. Lauderdale. Founded in 2004, Fish handles communications strategies for a variety of nationally recognized brands including Dunkin', Best Western Hotels & Resorts, UFC Gym and more. The agency's core services range from national consumer and business media relations, franchisee recruitment and internal communications to crisis communications and social influencer marketing.
Lorne has worked in communications for nearly 30 years and graduated from the University of Florida. Prior to launching the agency, Lorne worked for Ketchum, a global PR firm based in NY, and in-house with Visa and Absolut Vodka.
Lori Gibbons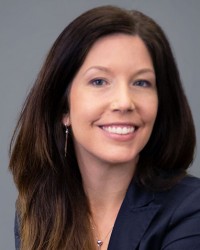 Lori Gibbons has been a professional designer for 15 years and has had the privilege of working with clients across the globe. As skilled design application, digital visualization, and visual storytelling are becoming more required in the workplace, Lori is thrilled to teach design theory and skill to students as an adjunct lecturer of Vision, Sight, and Sound for the Department of Public Relations. Lori completed UF's Master of Arts in Mass Communication degree program with a specialization in Web Design, has earned a Bachelor of Fine Arts from The University of Georgia and works as a Web Developer for UF's Center for Online Innovation & Production. In addition to her daily grind of designing and developing websites, creating graphic designs and editing videos, Lori takes on freelance work for clients in need of branding and online presence.
Lainey Johnson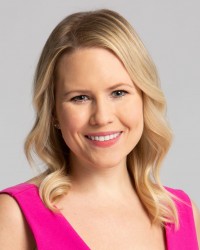 Lainey Johnson, MBA, is an award-winning marketing and communications expert who has demonstrated a strong track record of helping clients build meaningful brand reputations. Through both agency and in-house marketing and communications roles at organizations such as Hill & Knowlton, McDonald's USA and Ernst & Young, she has helped companies establish their voices with strategic messaging and positioning through traditional and digital vehicles. As the lines of PR continue to evolve and shift, she is thrilled to bring her real-life experience as a current practitioner straight to the classroom.
Liudmila Khalitova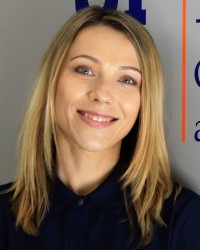 Liudmila Khalitova was born and raised in Voronezh, Russia. She received her B.A. and M.A. in Public Relations from Voronezh State University, and a Ph. D from the University of Florida. She currently works as a media insights manager for a public relations consulting company Cision. Prior to joining Cision, she worked as a public relations manager for an internet service provider. She also has experience in political public relations, social media management, and event management. Her research interests include international public relations, public diplomacy, and public relations measurement.
As an adjunct faculty member in the Department of Public Relations, College of Journalism and Communication she teaches International Public Relations.
Charles Kingsbury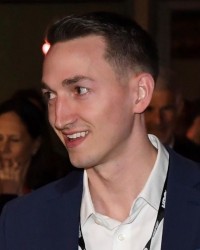 Chuck Kingsbury is an adjunct lecturer for the University of Florida's College of Journalism and Communications. In his current role with HBO Sports, he oversees media relations strategy and publicity campaigns for a variety of marquee programming projects.
Chuck began his career in communications as an undergraduate volunteer at the University of Florida Athletic Association. He spent two seasons in the NFL (San Francisco 49ers and New York Jets) as a communications assistant before joining NBC Sports Group in 2017, where he helped publicize high-profile properties such as Super Bowl LII, the 2018 Winter Olympics, and more.
Chuck graduated from the University of Florida with a Bachelor of Science in Journalism (2014) and received his Master of Science in Sport Management (2017) from the College of Health and Human Performance.
Celeste Martinez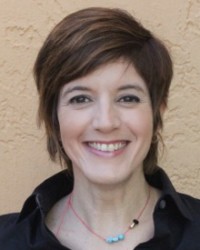 Celeste's career in marketing and communications began in 1996 and includes shopping center management and consumer goods marketing at Gillette and Colgate. In 2004, she founded her own company, Buzzworthy Inc.
She is a graduate of Loyola University with a B.A. in communications and earned a Master's Degree in Communications with a Specialization in Social Media at UF.
She has contributed as a writer to digital media platforms, including Trecebits, We Are Social Media, Social Media Today and HuffPost.
She is a keynote speaker at events hosted by PRSA, Sales and Marketing Association Puerto Rico (SME) and EXMA in Colombia.
Tina McCorkindale, Ph.D., APR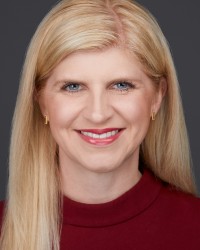 Tina McCorkindale, Ph.D., APR, is the President and CEO of the Institute for Public Relations, a non-profit research foundation that creates, curates and promotes research and initiatives in the public relations industry. She taught as a professor for 15 years and has more than 10 years of experience working in corporate communication and analytics. McCorkindale is the recipient of the 2017 PRSA David Ferguson Award and was inducted in the PR News Measurement Hall of Fame in 2018. In 2019, she was selected as one of 40 national leaders to participate in the 91st Joint Civilian Orientation Conference.
McCorkindale received her bachelor's degree in journalism and a minor in marketing from the University of Southern Mississippi, a master's degree in public and corporate communication from the University of South Alabama, and her Ph.D. in communication from the University of Miami. She lives in Seattle, Washington.