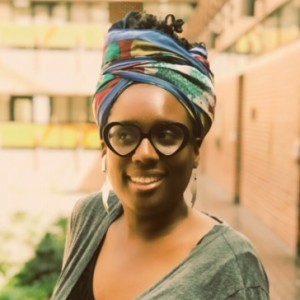 Yewande O. Addie
Ph.D.Journalism
Bio
Yewande is a doctoral student at the University of Florida's College of Journalism and Communication. She has interest in cultural communication, public health messaging in West Africa, and the representation of Africa and the black diaspora in global news and entertainment media. A native of Atlanta, she studied journalism at Florida A&M University, liberal studies history at Clayton State University, and public health at the University of Florida. Before embarking on her doctoral journey, Yewande worked in Washington, D.C. as an Obama Presidential Appointee within the USDA's Office of Communication and as an associate in the D.C. Public Library's Watergate Branch. With nearly 40 countries seen so far, she is an avid traveler that enjoys leisure language learning in her free time.
Education
MPH, University of Florida, Social Behavioral Sciences
M.A., Clayton State University, Liberal Studies History
B.S., Florida A&M University, School of Journalism & Graphic Communication
News
Publications
Addie, Y. O., & Pufahl, J. (2021). From Colored to Black: a narrative medicine approach to theatre and community reconciliation. Public Health, 197, 36-38.
Addie, Yewande O.; Maser, Tatiana; Luna, Cecilia; Rayfield, Casey; and Agrawal, Kelli R. (2020) "Perceptions of care & patient-provider communication by varying identity groups in a collegiate health clinic," Patient Experience Journal: Vol. 7: Iss, 3, Article 25. DOI: 10.35680/2372-0247.1518
Addie, Y. O., Strekalova, Y. A. L., & Pufahl, J. (2020). The art and science of systemic wellness in Black communities: Qualitative evaluation of a multimodal theatrical production. Health Education Journal, 0017896920948790.
Taylor, G. Addie, Y., Burchett, J., Durkin, C., Crawford, P., & Ledford, C. (2020). "Miracle" or "Medicine": A turning point analysis of patients' and physicians' shifting views on acupuncture. Medical Acupuncture. DOI: 10.1089/acu.2020.1428
Addie, Y.O. (2019). African Story Time: An Examination of Narrative Storytelling in U.S. News Coverage of Nigeria's Missing Girls as Public Interest Communications. Journal of Public Interest Communications, 3(2), 53-73. DOI:https://doi.org/10.32473/jpic.v3.i2.p53
Addie, Y.O., Ball, B., Adams, K. (2019). For Us, By Them?: A Study on Black Consumer Identity Congruence & Brand Preference. Howard Journal of Communication. DOI:10.1080/10646175.2019.1697399
Research
Health Communication
Communication and Identity
Narrative Storytelling
Communication Health Interventions
Mediated global culture
Courses