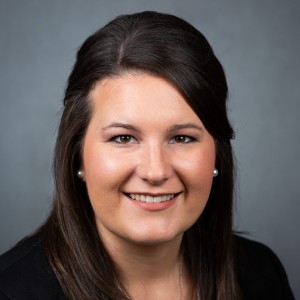 Shelby O. Thomas
Ph.D. Science/Health Communciation
Bio
Shelby Oesterreicher Thomas is a Ph.D. student in the College of Journalism and Communications and the communications and engagement manager for the University of Florida Institute of Food and Agricultural Sciences Department of Animal Sciences (UF/IFAS ANS). She has since served as a communications coordinator for the Florida Farm Bureau Federation and a public information specialist for the Florida Department of Agriculture and Consumer Services Division of Plant Industry. Shelby manages communication for UF/IFAS ANS by creating video, design, print media and content regarding research, events and education conducted by the department. She works to promote UF/IFAS ANS's mission through outreach, promotion and education.
Education
Master of Science, Agricultural Education and Communication – University of Florida
Bachelor of Science, Agricultural Education and Communication – University of Florida
Publications
Journal Articles
Oesterreicher, S. O. & Lundy, L. K. Collegiate millennials' perceptions of locally produced beef. Journal of Applied Communications, 102(4). https://newprairiepress.org/cgiviewcontent.cgi?article=2226&context=jac
Presentations
Thomas, S., Krebs, C., Loizzo, J., & Stone, W. A. (2021). Can you name an invasive plant? College students' perceptions and understanding of a land grant center's aquatic and invasive plant website and social media. Paper/Poster at Association for Communication Excellence Virtual Conference, Gainesville, FL.
Research
Specialization
Professional Interests
Professional interests include translating scientific data or concepts into layman's terms. Working in the agricultural and natural resources field as an audience analyst and communicator is the primary goal. Researching audience's preferences of communication and publishing data to assist practitioners is of the utmost importance for Shelby professionally.
Doctoral Advisors
Jay Hmielowski, Ph.D. – The Ohio State University School of Communication
Debbie Treise, Ph.D. – University of Tennessee