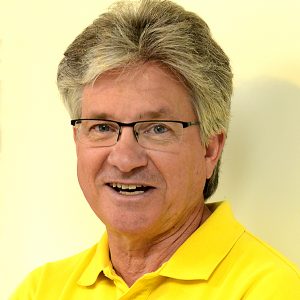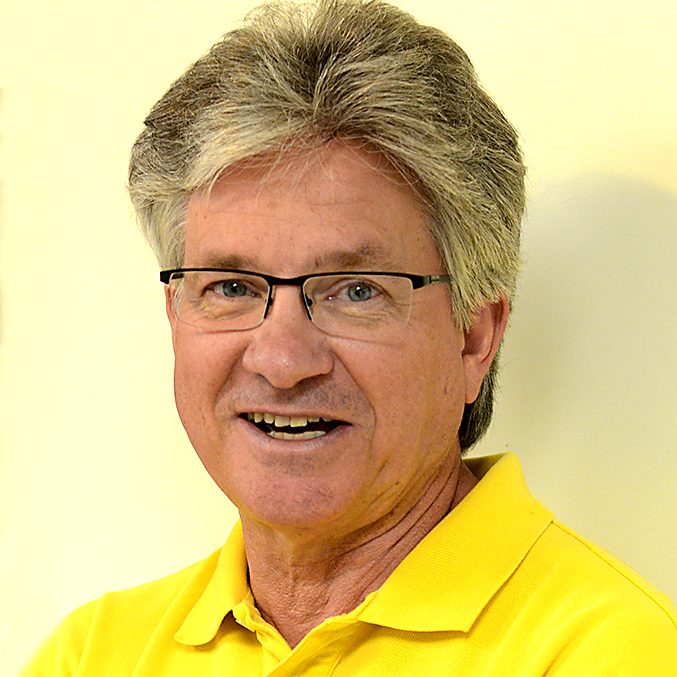 John Freeman
Associate Professor - Department of Journalism
Bio
John Freeman has headed the photojournalism program at the University of Florida since joining the faculty in 1991. His research interest focuses on successful photojournalists and has been published in Visual Communications Quarterly and News Photographer magazine. He has mentored six undergraduate students on University Scholars research projects.
Freeman previously taught a variety of journalism classes at Wichita State University between 1981-91.
He has a master's in communication for Wichita State University (1987) and a bachelor of journalism degree from the University of Missouri School of Journalism (1975).
His professional experience includes six years as a staff photographer at The Wichita Eagle in Kansas and college internships at The Arizona Republic in Phoenix and The Palm Beach Post in Florida.
Freeman was awarded an American Society of Newspaper Editors fellowship for six weeks of work at The Record in Hackensack, N.J., during summer 2002. He had previously updated his newsroom and photographic skills by shooting assignments as a staff photographer at The Los Angeles Times Orange County Edition during summer 1995. In 1996, he was awarded a fellowship for eight weeks of study at National Geographic magazine.
Freeman is also active in the National Press Photographers Association and was named NPPA Educator of the Year in 2001. He is a two-time winner of the College of Journalism's Teacher of the Year award (1994, 1999) and he was named CJC International Educator of the Year in 2007.
During Freeman's tenure, the photojournalism program has won two national championships and seven second places in the Hearst Intercollegiate Photojournalism Competition. He is active nationally in the AEJMC Viscom Division and also teaches during UF's Summer Journalism Institute for high school students.
Since summer 2005, Freeman has conducted a two-week study-abroad journalism course in Berlin, where he lived as a high school student. The 2012 course website was awarded a first place "Best of the Web" prize by the VisCom Division of the national journalism educators association (AEJMC) at its convention during August 2013. Other website links are below.
Berlin 2019 — Berlin 2018 — Berlin 2017— Berlin 2016 — Berlin 2015 — Berlin 2014 — Berlin 2013 — Berlin 2012 — Berlin 2011 — Berlin 2010 — Berlin 2009 — Berlin 2008 — Berlin 2007 — Berlin 2006 — Berlin 2005
Operation timed out after 10001 milliseconds with 0 bytes received
Education
M.A., Wichita State University, 1987
B.J., University of Missouri, 1975
News
Publications
"Back to Berlin" The Tampa Tribune , March, 16, 2006 and The Gainesville Sun, (Apr., 2006), 3500 words, 10-12 photographs
Freeman, John G., "Personality as an Indicator of Success: A Study of NPPA Contest Winners," Visual Communications Quarterly, Volume 11, Numbers 1-2, Winter/Spring 2004, pages 18-22.
Freeman, John G., "Grief and Sorrow: When Pictures are Worth More than a Thousand Words," Across the Disciplines, Special Issue: Classrooms after the Events of September 11, 2001; Published March 8, 2004, WAC Clearinghouse, ISSN 1554-8244, https://wac.colostate.edu/atd/911/freeman.cfm.
Freeman, John G., "Final Quiz Probes the Purpose of Photojournalism," Visual Communications Quarterly, Volume 8, Number 3, Summer 2001, page 3.
Freeman, John G., "So You Think You Want to Teach? Academia has Great Expectations of You," Visual Communications Quarterly, Volume 5, Number 4, Fall 1998, page 3.
Research
Professor Freeman's research interests focus on photojournalists' career paths and success, personalities, impact of photography on social change, developing multimedia strategies, and journalism ethics.
Research Keywords
photojournalism, journalism ethics
Research Areas
Creative Production/Documentary/Visual Communication
Courses
Syllabi from the current and three previous semesters: