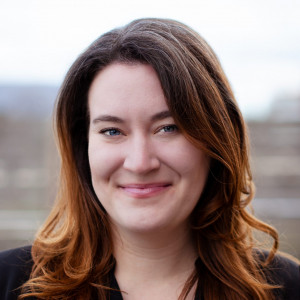 Christen Buckley
Assistant Professor - Department of Public Relations
Bio
Buckley is currently a doctoral candidate at the Pennsylvania State University Donald P. Bellisario College of Communications. Her dissertation is titled "A Return to The Corporate Conscience: Ethical Responses to Corporate Social Advocacy Backlash."
Buckley's research areas of interest include advocacy, digital communication, the ethics of technology, and public interest communication.
Prior to studying for her Ph.D. degree, Buckley had more than five years of experience as a digital media strategist with a strong background in campaign development, research and analytics, and branding for digital channels. From 2013-2017, she was an account manager at Sankey Communications in New York, where she managed and implemented multi-million dollar integrated online marketing campaigns for local and national nonprofits, developed multi-channel strategies to acquire new constituents and cultivate current constituents, and constructed analytical reports, and provided in-depth analyses of fundraising benchmarks.
Since 2018, she has authored or co-authored eight peer-reviewed articles that have been published in academic journals, including Public Relations Review, Sustainability, the Journal of Product & Brand Management, and the International Journal of Strategic Communication. Buckley has authored or co-authored 19 peer-reviewed conference papers or posters and was cited in a 2021 Forbes article on the fourth industrial revolution.
She was named a 2022 Kopenhaver Center Fellow, awarded by the Lillian Lodge Kopenhaver Center for the Advancement of Women in Communication, and, with colleagues, received the 2021 Literati Award for Outstanding Paper in the Journal of Product & Brand Management.
At Penn State, Buckley has taught Search Engine Marketing, Mass Media & Society, Strategic Communication in a Global Environment, and Research Methods in Advertising and Public Relations.
Areas of Expertise
Communication Technology, Corporate Social Responsibility, Crisis Communication, Social Advocacy and Social Change, Strategic Communication
Education
M.A. in Media Studies, Pennsylvania State University
B.A. with High Distinction in International Politics, Pennsylvania State University
B.A. in Theater with a minor in French and Francophone Studies, Pennsylvania State University
News