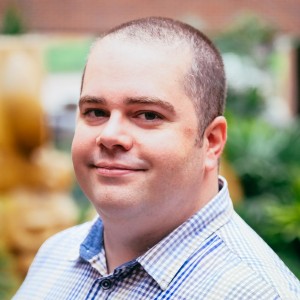 Benjamin Johnson, Ph.D.
Assistant Professor - Department of Advertising
Bio
Benjamin Johnson is an assistant professor of advertising at the University of Florida. His research is focused on why and how people select and share persuasive messages in new media settings, especially as it relates to psychological processes such as impression management, social comparison, and self-regulation. He earned his PhD from The Ohio State University and was most recently at Vrije Universiteit Amsterdam. Dr. Johnson is an author of over two dozen peer-reviewed publications in high-profile communication journals.
Education
Ph.D., Ohio State University, 2014
M.A., Michigan State University, 2007
B.S., University of Indianapolis, 2005
News
Fall 2019 Office Hours
Tuesdays: 10:00 a.m. – 12:00 p.m.
Publications
Johnson, B. K., Udvardi, A., Eden, A., & Rosenbaum, J. E. (in press). Spoilers go bump in the night: Impacts of minor and major reveals on horror film enjoyment. Journal of Media Psychology.
Knobloch-Westerwick, S., Ling, L., Hino, A., Westerwick, A., & Johnson, B. K. (in press). Context impacts on confirmation bias: Evidence from the 2017 Japanese snap election compared with American and German findings. Human Communication Research.
Johnson, B. K., Potocki, B., & Veldhuis, J. (2019). Is that my friend or an advert? The effectiveness of Instagram native advertisements posing as social posts. Journal of Computer-Mediated Communication, 24(3), 108-125.
Eden, A., Johnson, B. K., & Hartmann, T. (2018). Entertainment as a creature comfort: Self-control and the selection of challenging media. Media Psychology, 21(3), 352-376.
Johnson, B. K., & Ranzini, G. (2018). Click here to look clever: Self-presentation via selective sharing of music and film on social media. Computers in Human Behavior, 82, 148-158.
Courses
Syllabi from the current and three previous semesters: