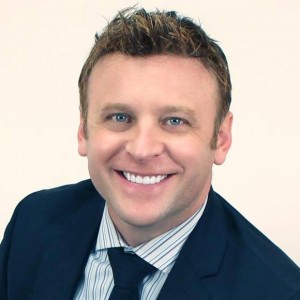 Seth Harp
WRUF Operations Coordinator - Division of Media Properties
Bio
Seth Harp's broadcasting career has spanned the better part of three decades. Harp started his sportscasting career as a sophomore in high school before he could legally drive. Harp started broadcasting DeKalb High School basketball games in his home town of Auburn, IN. While obtaining his Communications degree Harp worked as an intern for the Ft. Wayne Fury of the C.B.A. After graduating from Western Michigan University, Harp went to work for WKZO and WQSN in Kalamazoo, MI in 2001.
While there he covered everything from the NCAA Tournament to Major League Baseball All-Star Games. Harp left Kalamazoo in 2006 to become the Afternoon Drive Host and Sports Director at ESPN 1480 in Lincoln, NE. In 2007, Harp took his show to Alabama and the South. He would spend the next two years as morning Drive Host at AM 730 The UMP in Huntsville and as the Program Director and host of SportsDrive at WNSP in Mobile. In 2009 Harp made his way east to host Southern Sports Now in Charleston, SC, at WSPO.
He followed that by spending the next 4 years as the Director of Programming and Afternoon Drive Host at ESPN 102.1 and AM 900 The Ticket in Savannah, GA. In 2015, Harp moved to Jacksonville to become the Director of Programming and host of "Harp on Sports" at 97.3 The Game and AM 930 for iHeartRadio.  In 2018,  Harp reached the major milestone on 10,000 hours of hosting.