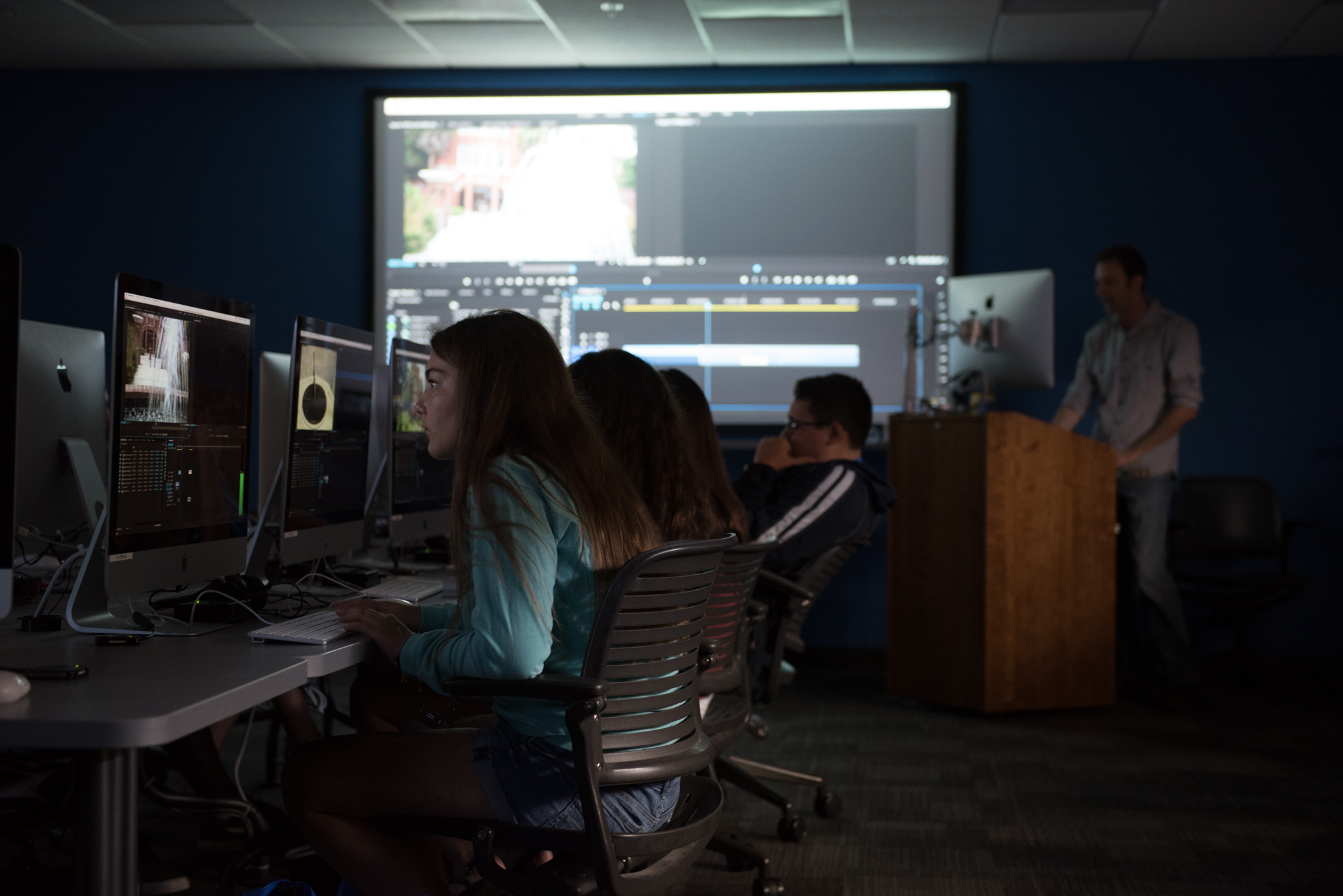 Student Organizations
National Broadcasting Society-Alpha Epsilon Rho is a highly visible national honor society for students in all areas of electronic mass media. The University of Florida has had is one of the oldest and traditionally one of the largest and most active in NBS-AERho. The local chapter has sponsored guest speakers and career workshops, helped with the Department's Advisory Council activities, and sent large delegations to regional and national NBS-AERho conventions.
Radio Television Digital News Association (RTDNA) is an organization that has student memberships. RTDNA has a Florida chapter which has annual conferences.
Media and Society Club
Founded in the fall semester of 2012, the purpose of the Media and Society Club is to service students who are intrigued by all aspects of the media. We will provide a forum for students to discuss the media's societal impact and teach students how to leverage social media for professional use. Through seminars, activities, and guest speakers, we aim to help students stay on top of the latest digital trends so that they are better equipped to lead a career in the fields of social media, digital media, and other traditional forms of media. Please find more information on our Facebook page and Twitter page.
The Society of Professional Journalists is the leading national organization of student and professional journalists. Membership is open to all students who intend to embark on a career in media. The national organization is especially active in journalism ethics, freedom of information and cases involving the rights of reporters.
Association of Black Communicators
Association of Black Communicators (ABC) is a professional student group that includes majors from all departments in the College of Journalism and Communications. Founded in 1980, ABC's major goal is to assist members with career development. It was the first minority student organization in the College, and it is a student chapter of the National Association of Black Journalists (NABJ).
Hispanic Communicators Association
Hispanic Communicators Association (HCA) was founded in 1992. HCA's membership encompasses students from all college majors. Based on total Hispanic enrollment, HCA has the highest percentage of participation of any of the college's minority student media organizations.
Association of Asian Communicators
Association of Asian Communicators (AAC)  was founded in 1996 and welcomes majors from the four college departments. It is a leader among Florida's Asian student organizations.