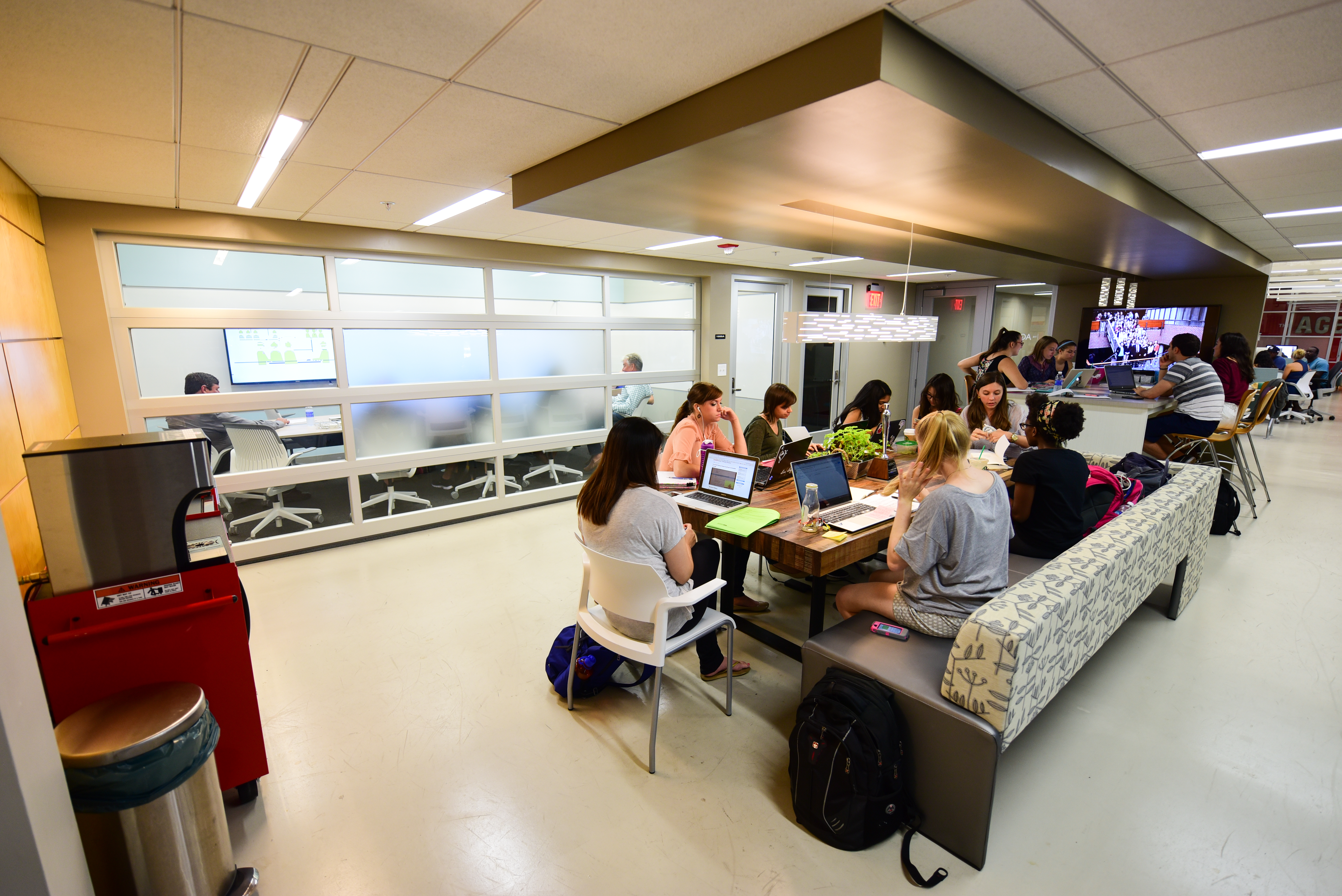 Advertising
The College of Journalism and Communications' Department of Advertising, created in 1955, is one of the nation's oldest and most respected advertising departments. Our tradition of excellence continues through the efforts of our nationally recognized faculty members whose research, creative activities and teaching enhance the development of the profession and of our curriculum.
Our mission is to prepare students for leadership roles in strategic communications. All students are required to take courses in writing; marketing; case analysis; statistics; research; sight, sound and motion; copy and visualization; media planning and campaigns. Through our professional electives, students have the opportunity to broaden their learning experiences. A required outside concentration, or minor, allows students to specialize in areas outside the College.
Contact Information >
Faculty and Staff >
Adjunct Faculty >
Advertising Curriculum >
Advertising Courses >
Advertising Syllabi >
Combined Degrees >
Advertising Course Sequence >
Advising for Advertising >
Internal Transfers >
Advertising Internships >
Equipment Requirements >
Advisory Council >
If you are looking to get involved and gain experience, review the organizations below.
Ad Society >
Students receive indispensable advice from speakers and mentors, hands-on experiences, opportunities to visit agencies, and a chance to hold a leadership position amongst fellow peers.
The Agency >
Led by professionals, staffed by students and inspired by faculty, The Agency is a team of seasoned professionals and hand-selected twenty-somethings with a passion for ideas that resonate with millennials.
STEM Translational Communication Center >
Join STEM to help improve human health and well-being by making scientific research more accessible, understandable, and actionable.