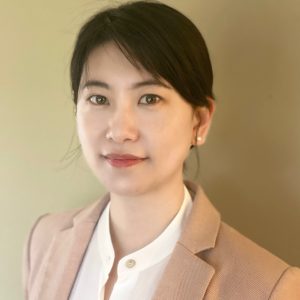 Yuan Sun
Assistant Professor - Department of Advertising
Bio
Yuan Sun is an Assistant Professor in the Department of Advertising at the University of Florida College of Journalism and Communications.
Her research primarily focuses on the role and impact of artificial intelligence (AI) in strategic communication, including how user trust is developed and calibrated in the context of digital health and advertising. She also studies the psychological effects of social media and advertising campaigns on prosocial behaviors.
Sun has authored or co-authored ten peer-reviewed articles that yield publications in leading academic journals, including Journal of Advertising, Health Communication and Social Media + Society, and in the proceedings of prestigious conferences of the Association of Computing Machinery such as Computer-Human Interaction (CHI), Computer-Supported Cooperative Work and Social Computing (CSCW), and Human-Robot Interaction (HRI).
Before pursuing her PhD, Sun built 7 years of experience in marketing and public relations. As Director of Overseas PR for Cheetah Mobile, a Beijing-based tech company, she led international reputation management and organized campaigns promoting their AI business. She also held marketing roles at Jide Technology and COFCO Property Investment in Beijing. Earlier, she was a news assistant at The New York Times Beijing Bureau and an intern at CNN Beijing.
Areas of Expertise
Artificial Intelligence (AI), Emerging Media (gaming, VR, etc.), Health Communication, Media Psychology and Media Effects, Strategic Communication, Trust
Education
Ph.D., Pennsylvania State University Donald P. Bellisario College of Communications
M.A. in Media Studies, Pennsylvania State University Donald P. Bellisario College of Communications
B.A., Journalism and International and Public Affairs, Peking University, China.
News
Research
Specialization
Artificial Intelligence, Media Technology, Human-Computer Interaction