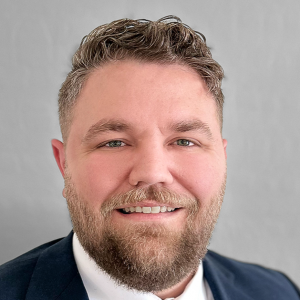 Robert Judin
Lecturer in Public Relations and Sports Journalism - Department of Public Relations
Bio
Judin was director of marketing and creative media at The Draft Network, a collection of NFL Draft analysts and former NFL scouts, who provide coverage of college football, the NFL and the NFL draft. His responsibilities include designing all of the company's visual brand assets, overseeing audience growth and development, developing macro and micro campaigns for the company and its corporate partners, and managing the creation and distribution of all video creative content. With the implementation of Name Image Likeness (NIL), he has also provided public relations, marketing, branding and design services and consultation for a variety of collegiate and professional athletes.
Judin began his career in sports with the Charlotte Hornets as an intern in corporate partnerships before moving onto the WNBA's Chicago Sky serving in a basketball operations role. He spent time at Campus Insiders as a national college football recruiting analyst as well as covering Pac-12 and Mountain West Conference football and from there transitioned to sports marketing. He interned in the University of Notre Dame Athletics Department and became a graphic designer for Oregon State football and University of Miami Athletics.
Judin has been an adjunct instructor in the PR Department since March 2020 teaching Sports Branding. Beginning this fall, he will be teaching sports branding and other sports-related courses.
Areas of Expertise
Sports Media
Education
B.S. Journalism and Sports Management, University of Florida
News
Courses
Syllabi from the current and three previous semesters: