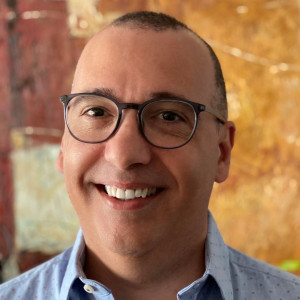 Santiago Kember
Lecturer - Department of Advertising
Bio
Santiago has over 30 years of agency experience working in the U.S. and globally for leading CPG, technology, and B2B brands.
Understanding cultures and what drives them in connection with communications, products, and services has been an integral part of his career.
When it comes to consumer insights, his experience is vast. Early in his career, while working for Saatchi & Saatchi, he developed an in-house quantitative brand image tracking study that would evolve to the completion of more than 55,000 surveys a year. He also led global training and deployment of a planning & consumer insights technique for FCB Worldwide, carrying out hands-on ethnographic research in more than 40 countries worldwide and training over 200 strategic planners on how to apply the technique. Understanding different categories and target consumers, ranging from frozen dinners in the U.K. to developing cleaning products communications for low-income consumers in tier III cities in China, has given Santiago much perspective into consumer behavior.
The past 14 years of his career have focused on Shopper Marketing through his tenure with Saatchi & Saatchi X, receiving the Pathfinder Global Award for two years in a row, and leading global strategic planning at Visual Latina since 2012. He led strategy for multiple projects for P&G in the USA, Latin America, and Globally. He has worked on Coca-Cola initiatives for the past ten years on projects covering the U.S., U.S. Hispanic market, Latin America, North America, Europe, Africa, and Asia.
Santiago has also led strategic planning on initiatives for leading marketers and retailers such as S.C. Johnson, Clorox, Colgate, Kraft, HP, Sony, Audi, Walmart, Wendy's, YUM Brands, Tesco, and Bacardi, among others.
Education
B.S. in Marketing, UCES, Argentina
M.S., School of Psychology, Nova Southeastern University
News
Courses
Syllabi from the current and three previous semesters: